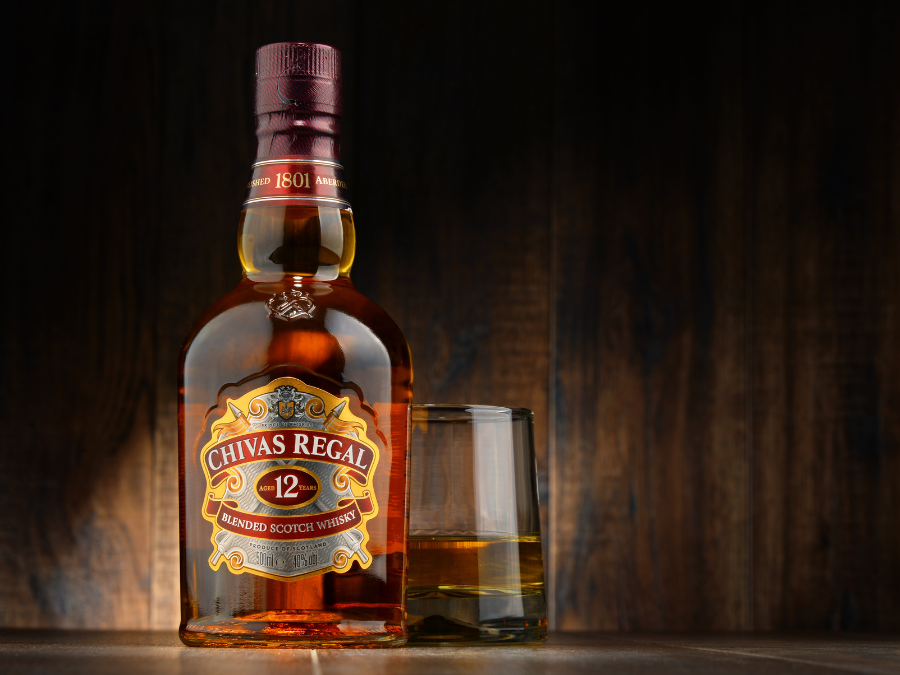 Pernod Ricard is planning to speed up its spending on capex in its new financial year in a bid to "protect the future growth" of its brands, particularly aged spirits.
The Chivas Regal Scotch and Martell Cognac maker wants to "accelerate" its spending on capex over the next 12 months, CFO Hélène de Tissot said today (1 September).
In Pernod Ricard's new financial year, which started in July, the France-based wine-and-spirits major is planning to spend around 7% of its "net sales and strategic inventories" on capex, up from 4.5% in the year previous.
"It makes lots of sense when you look, by the way, at our strong performance, especially when you look at the performance of our aged portfolio whiskeys in Scotch whisky, Irish whiskey but as well US whiskey," de Tissot said.
"The main driver of this acceleration is to protect the future growth of those brands, mainly our distillation capacity, casks and warehousing. There is some inflation impacting those numbers but I think what is really key to have in mind is this acceleration of growth that we are protecting through those investments."
On a call with equity analysts to discuss Pernod Ricard's annual financial results, de Tissot was asked to comment on the company's capex plans beyond the current financial year.
"It's fair to say that when you talk about expanding your distillation capacity, things are unfortunately taking more than a few months, so there will be some increased investment over the next few years but this guided number is for fiscal year '23," she said.
The company is set to make an announcement on one of its planned projects.
"We will be making a pretty significant great announcement next week and I don't want to spoil the news for the teams who have been working on that. We will be announcing something pretty, pretty nice next week on that front," chairman and CEO Alexandre Ricard said. "When you look at our growth rates and our medium-term ambitions, we need the strategic stock and the capacity to fuel that growth."
Capex announced with "excellent" Pernod Ricard results
Mr Ricard and de Tissot were addressing analysts after Pernod Ricard published results for what the company described as "a record year with excellent performance".
In the 12 months to the end of June 2022, Pernod Ricard saw its net sales jump 21% to EUR10.7bn (US$10.72bn), helped by the recovery of the on-trade and travel retail from the worst effects of the Covid-19 pandemic. On an organic basis, the company's net sales were up 17%.
The Jameson Irish whiskey owner posted a "profit from recurring operations" (essentially underlying EBIT) of EUR3.02bn, which it said was 25% higher than the year previous – and a record for that metric. It rose 19% on an organic basis.
Both Pernod Ricard's organic net sales and underlying EBIT results were above the consensus expectations of equity analysts covering the company.
The company's group share of net profit was up 53%, at just short of EUR2bn.
Mr Ricard said the company had seen "excellent broad-based growth" across its product portfolio and said "revenue growth management and operational efficiencies" had also contributed to the group's higher profits.
The company, he added, has had "a pretty good start to Q1". The business is scheduled to publish its first-quarter sales numbers in October.
For the new financial year as a whole, Pernod Ricard expects to see "dynamic, broad-based, net sales growth, on a normalising comparison basis".
In June, the Jacob's Creek maker set a mid-term target of growing organic sales by 4-7% each year. At the time, the Beefeater gin and Absolut vodka owner said it would "aim for the upper end" of its sales goal, helped by pricing, "further enhanced by our proprietary, predictive, digital tools".
Another "mid-term ambition" is for operating leverage of around 50-60 basis points a year, "provided top line within +4 to +7% range".
On the analyst call today, Pernod Ricard's management was asked whether the company expects organic sales in the current 2023 fiscal year to hit that medium-term target.
De Tissot said: "For fiscal year '23, obviously we are leveraging the excellent performance of fiscal year '22, which is giving us confidence for delivering our medium-term strategy [inaudible] for fiscal year '23 to fiscal year '25, which is obviously a three-year strategic plan and fiscal year '23 is the first year of that plan.
"So when it comes specifically to the guidance for fiscal year '23 you have what we believe is quite a solid, qualitative, guidance and starting with this dynamic broad-based net sales growth and again with this ambition, intention to deliver some operating leverage."