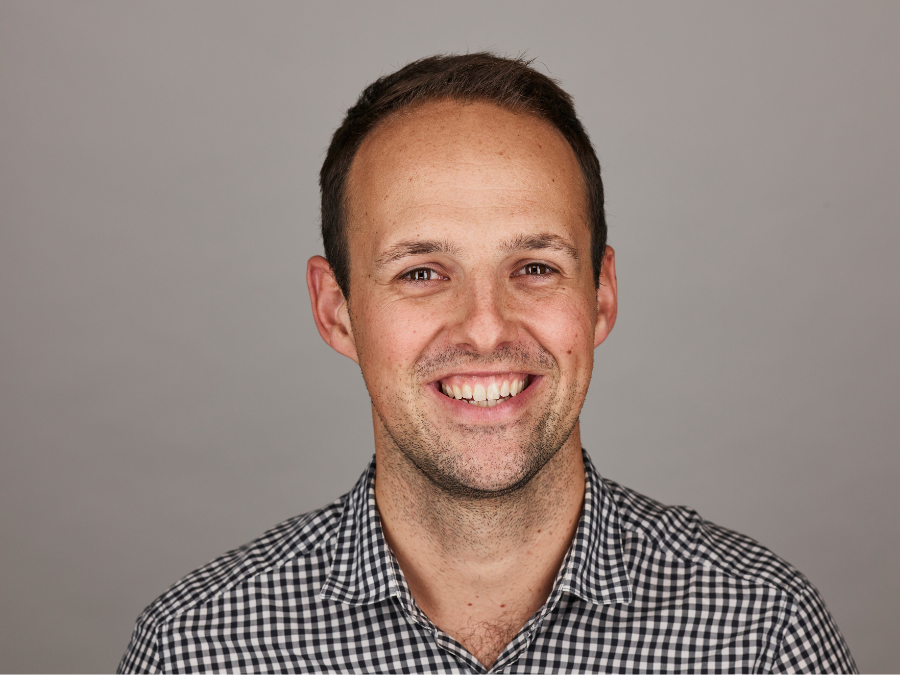 As Diageo's global head of digital breakthrough innovations, Benjamin Lickfett is responsible for using technology to unlock the potential of the London-headquartered drinks giant's brands. In the role, he uses data-led software to offer consumers more personal, unique experiences, including Diageo's AI whisky selector What's Your Whisky? and its personalised gifting service, Message in a Bottle.
Just Drinks sat down with the Swedish-German Londoner and IE Business School MBA graduate to discuss Diageo's approach to connectivity and personalisation. He told us how the Guinness owner has been experimenting with new technology to try to future-proof its business and create a competitive advantage in the market.
Just Drinks: Tell us about your role and some of your initiatives at Diageo to either connect with your consumers digitally, or to offer them a more personalised experience when interacting with your brands.
Benjamin Lickfett: I'm currently Diageo's global head of digital breakthrough innovations and I used to run our digital innovations team. As part of that, we are constantly looking at essentially how can we deliver more value-adding, rewarding experiences for consumers. It's one of those areas where – if done correctly like in gifting – can add incredible value.
One that stands out for me is a project that we did in the area of discovery, helping consumers to find the right product. It's a platform we built that's called What's Your Whisky? where we used sensory data technology by a company called Vivanda to really help us understand consumers' flavour preferences. What that allows us to do is ask any consumers 11 questions like: "Do you like almonds?", "Do you like vanilla ice cream?" and "Do you like bananas?" Based on that, we can create a personalised flavour profile for them and match them with one of our 50-strong whisk(e)y portfolio. That's something that we could activate in e-commerce, or off the shelf, or on a menu so it has an element of omni channel connectivity. It's a really accessible way to get a very personalised and sort of gamified experience to enable the consumer to pick the right product, especially for consumers who may be new to the category and not know what terms like "peated" mean.
JD: You've also rolled that technology out in your Johnnie Walker Princes Street visitor centre in Edinburgh, right?
BL: Yeah, we started off using it as an e-commerce tool and then we integrated it into customers and on the shelf in outlets like Waitrose but we also integrated it into the Princes Street experience. It gives you a nice experience that builds anticipation for your trip. When you arrive you get your flavour profile and we can tailor the experience to you based on your preferences e.g. by serving you a highball to try Johnnie Walker in. It makes the whole experience more enjoyable, personalised and relevant for you.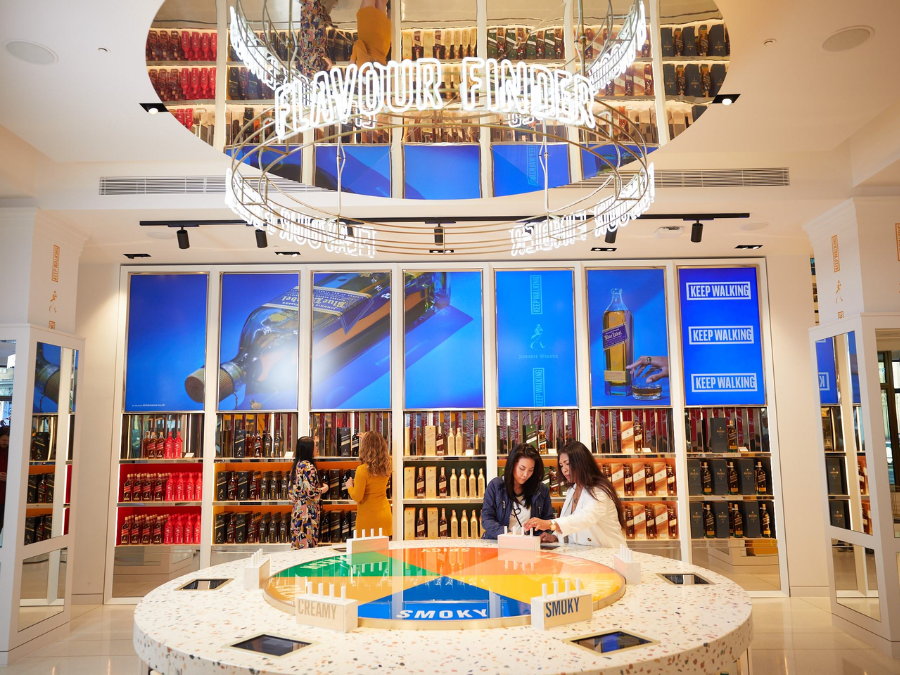 JD: Do you find that implementing these personalised experiences are having a meaningful impact on the consumer's decision to make a purchase and is it actually driving consumers to spend more than they otherwise would?
BL: Yeah, that's the beauty of a tool like that. It's based on very sophisticated technology and it's very accurate in flavour profiling. It really is adding value and we see that with people new to the category; it really gives them the confidence to try something and also it means they have a positive experience when they're trying because it is the right recommendation.
How well do you really know your competitors?
Access the most comprehensive Company Profiles on the market, powered by GlobalData. Save hours of research. Gain competitive edge.
Company Profile – free sample
Thank you!
Your download email will arrive shortly
Not ready to buy yet? Download a free sample
We are confident about the unique quality of our Company Profiles. However, we want you to make the most beneficial decision for your business, so we offer a free sample that you can download by submitting the below form
By GlobalData
With a category like whisk(e)y, if it's your first time trying it and you start off with something like a very smoky Lagavulin 16, that's not a great entry point. If we can increase the confidence of the consumer and give them the right first experience, it is a great way we can take a consumer who might try one type of product to explore the broader range in our portfolio. That kind of cross selling or upselling is really powerful because it is data led.
JD: Diageo bought the company [Vivanda] behind the technology last year. Does that mean we'll be seeing it roll out across other beverage categories in the future?
BL: We're working really closely with the Vivanda team and that's exactly the area where we want to build that capability around sensory data and machine learning so we can create something that is relevant for, potentially, all our categories.
JD: Can you give us any other examples of connectivity and personalisation you've worked on at Diageo?
BL: Another one I want to highlight is a concept called Message in a Bottle. That's the idea of a personalised gifting experience that is triggered from the purchase of a bottle. If you look at the current experience in spirits, consumers will either have to go and buy a card, or some e-commerce retailers allow them to write a little paper note but it's quite a clunky and not very personal experience.  
What we've built is a digital gifting experience where if you buy from one of our DTC channels like Malts.com, you can record a voice recording at checkout, which we will turn into an animated branded video. The customer can simply scan the code on the bottle to listen to that personalised message. Voice recordings are very common and this is a pretty low friction way of allowing the consumer to personalise that gift in a quite seamless way by pointing their phone at a QR code.
JD: Are you finding advances in technologies are providing new opportunities to create personalised experiences for customers? Which technologies are you particularly excited about leveraging at Diageo in the future?
BL: Absolutely. I think there are a couple of big trends happening. Coming out of Covid, consumers are incredibly used to QR code scanning and physical to digital journeys, which is obviously a technology that has been around for a very long time, but is now embedded in consumer behaviour, so there's a big opportunity there.
With technologies like artificial intelligence or generative AI, we're also absolutely seeing these as something that can be used to create an incredible amount of personalisation and add value. That could be through communications, digital media and personalised advertising all the way to thinking about what that might look like in terms of labels and bottles etc.
JD: How did Covid-19 alter your approach to connecting with consumers? What have been the lasting changes and which elements have reverted to more traditional pre-pandemic approaches?
BL: We are still seeing incredible demand among consumers to connect with others and to celebrate and socialise, so it hasn't changed much in the sense that we're still focusing on having value-adding exchanges wherever possible with our consumers.
We've seen trends like consumers investing more in upskilling themselves in mixology, and making drinks, but also looking for more theatrical on-trade experiences. Increasingly what we're seeing is more interconnectivity between channels and more hybrid spaces. After Covid, consumers are a lot more open to exploring difference experiences and don't have as much of a traditional channel view as they used to.
In terms of our own bar and retail customers, they're seeing a lot of their customers having invested in nice cocktail kits and entertainment systems at home and, as a result, they're very focused on how they can provide a unique experience the consumer can't have at home.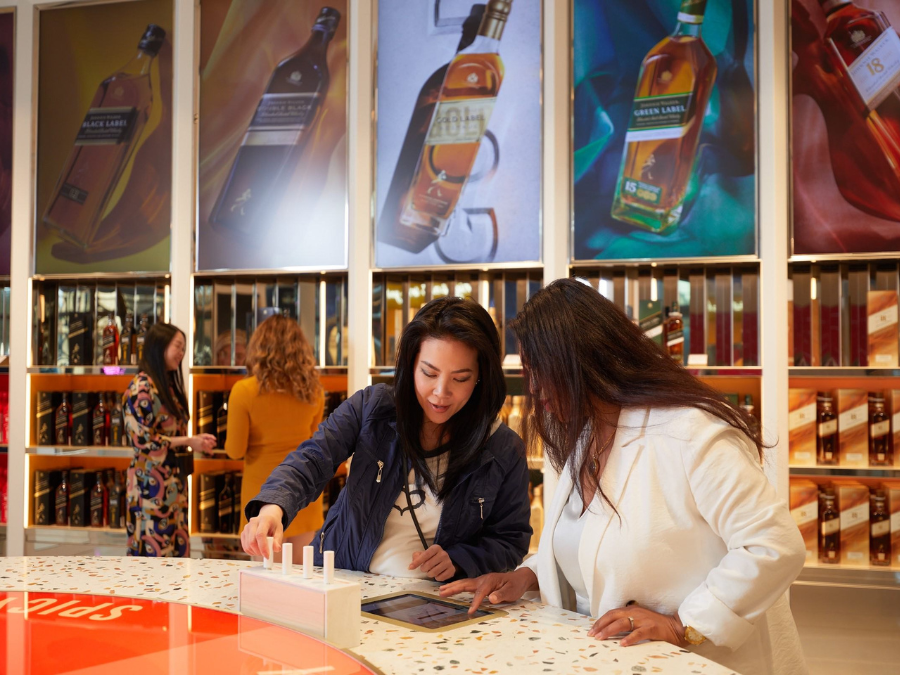 JD: You mentioned AI earlier. Can you share any uses of the technology by Diageo, even if they are still at an exploratory stage?
BL: We've been using AI for a while for ad formats and ad creation, so that's something we've been doing to optimise our ad placements on the media side. In terms of consumer-facing use, we've been exploring different things but there is quite a lot of hype in this area. We want to really get to the value-adding use cases. We also think AI offers an interesting opportunity in terms of inclusivity and taking creative bias out of design. There will be a range of things that we're experimenting with but there's nothing yet at scale.
JD: What are the potential pitfalls when you're innovating in digital areas and trying to create personalised experiences?
BL: It's on the one hand making sure that we actually creating value, that we're not internally focused and that innovation is really consumer-led. Within that, especially in the in the field of AI, it's about understanding what are the inputs and making sure that we don't reflect biases that are in the data on the web. AI utilises different data sources and those might have different biases. When we want to target a certain community or a certain segment of people, we just need to make sure that we're not taking these inherent biases and obviously that we can control the output and make sure it is not offensive to anyone. It's an area that is incredibly exciting but we need to be responsible and tread carefully about how we utilise them.
JD: So, for Diageo, it's a case at the moment of not wanting to fall behind the pack but making sure any innovation you bring to market using new technologies is done in a responsible way and won't damage your brand equity?
BL: That's it. That's why we believe in a think-big, start-small approach. We see a bigger vision but we need to run smaller experiments where we can really learn about the technologies, about the use cases and do that in quite a controlled way. That can then give us the confidence that it is something we can and want to be rolling out at a broader scale.
JD: Which of the technologies you've brought out are you most proud of, and what technology are you most excited about?
BL: In terms of wanting to connect with consumers, we've talked about What's Your Whisky? but personally it's one I really like because it's just brilliant and rare to see such value added across both novices and experts in the category. We've had journalists and whisky bloggers, people who are experts who have tried it and said it has led them to trying things they never would have otherwise thought to. For me, that is the sweet part, connecting to the consumer and seeing the technology adding value in a way we couldn't have done in any other way.
Looking forwards, I am really interested in areas like co-creation, where you create with a community and really democratise the way you create a product. And that could be in product creation or design. We're seeing some really interested early experiments where brands and consumers use Web3 dynamics to get involved in co-creation. Other than that, there are areas like 3D printing, which could enable personalisation of packaging in very different ways. I think there will be a lot more access to information and ways in which you can enhance reality by having digital layers over products that give you information personalised to you via smartphone cameras. That kind of digital overlay to create a personal experience I can see becoming a lot more commonplace.