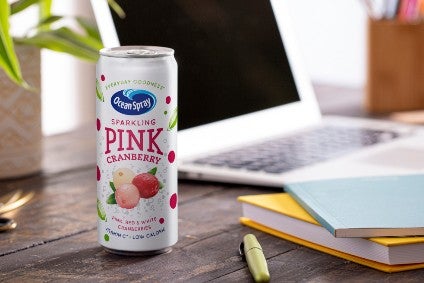 Over the past two years, Ocean Spray has launched a raft of innovations in the US including CarryOn CBD and coffee "hybrid" Ocean Spray Brew. Now, the US cooperative's focus is on Europe as it releases Ocean Spray Sparkling Pink Cranberry in France and the UK, a new product that will not be available in its domestic market. Yesterday, just-drinks spoke to Ocean Spray Europe MD Caroline Bethell about her plans for the European market, whether a CBD Ocean Spray will launch on the continent and why consumers are getting used to less sweetness in their soft drinks.
just-drinks: Sparkling Pink Cranberry hit the shelves in France this month in a one-litre bottle but will be available in the UK in a 33cl can. Why the difference? 
Ocean Spray Europe MD Caroline Bethell: In the UK, we're quite good in grocery with a number one brand in ambient. But in terms of the on-the-go channel, it's one we've been looking to penetrate for some time and found that this product fits better.
j-d: On-the-go has been under pressure as the coronavirus impacts impulse shopping. You clearly still have faith in the channel. 
CB: [Sparkling Pink Cranberry] was originally scheduled to launch around the time COVID started, so this launch has been pushed back because of the situation. But, as things evolve, people will want to have a more refreshing light beverage to drink as they're out and about. Okay, it'll take a bit more time than it would have done pre-COVID to build distribution. But this is a long-term plan.
j-d: How has the sparkling water category evolved in recent years? We've seen a lot of new entrants such as PepsiCo's bubly and The Coca-Cola Co's Aha. What is it consumers are looking for from sparkling water?
CB: We're seeing a blurring of categories. We see juices in water, and then an evolution to coffee going into water and even CBD in water and juice. What we're seeing is a lot more experimentation from consumers and a lot more crossover.
j-d: Ocean Spray launched a CBD soft drink in the US. Will that turn up in Europe?
CB: Nothing is off the cards in terms of utilising ingredients. If there's a consumer benefit that's related to health & wellness, then we'll be looking into that in the future.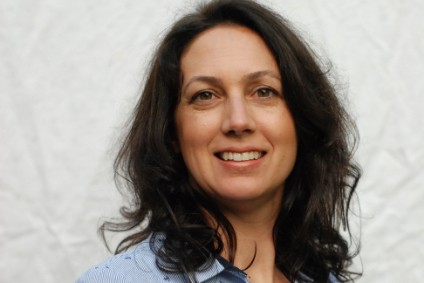 Ocean Spray Europe MD Caroline Bethell
j-d: We've also seen a lot of new caffeinated lightly sparkling flavoured water brands launch in the past 12 months, including Ocean Spray Wave. Would you like to launch Wave in Europe?
CB: That's very much a test in the US, and we're very interested in seeing what it looks like. Entering on-the-go isn't just a one-off, it's about looking at how the channel evolves. And [caffeinated] is definitely a potential evolution in the future.
j-d: Are these caffeinated waters designed to take share from coffee at a time when a lot of coffee shops are either closed or limited in how they can operate?
CB: I don't think [Wave] was designed to take away from coffee shops. It was more based on the fact that [consumers] are looking to have that extra little bit of energy. Sometimes they get it from energy drinks, but that's artificial compared to getting it from a water. So it comes from a modern consumer need rather than people moving out of offices.
j-d: What future trends do you see?
CB: During COVID, what we've seen is a return to ambient, people coming back to the juice category, which had been in decline for about a decade. We'll see whether they stick with it or revert back.
The other trend I see is essentially a taste evolution. People are getting used to having a product that tastes less sweet because of the changes that have forced a lot of reformulations and the introduction of artificial sweeteners. The next evolution is actually getting the taste right and to be less sweet.
Why Ocean Spray Wave could have TikTok to thank for 'Dream' launch – Click here for a just-drinks analysis