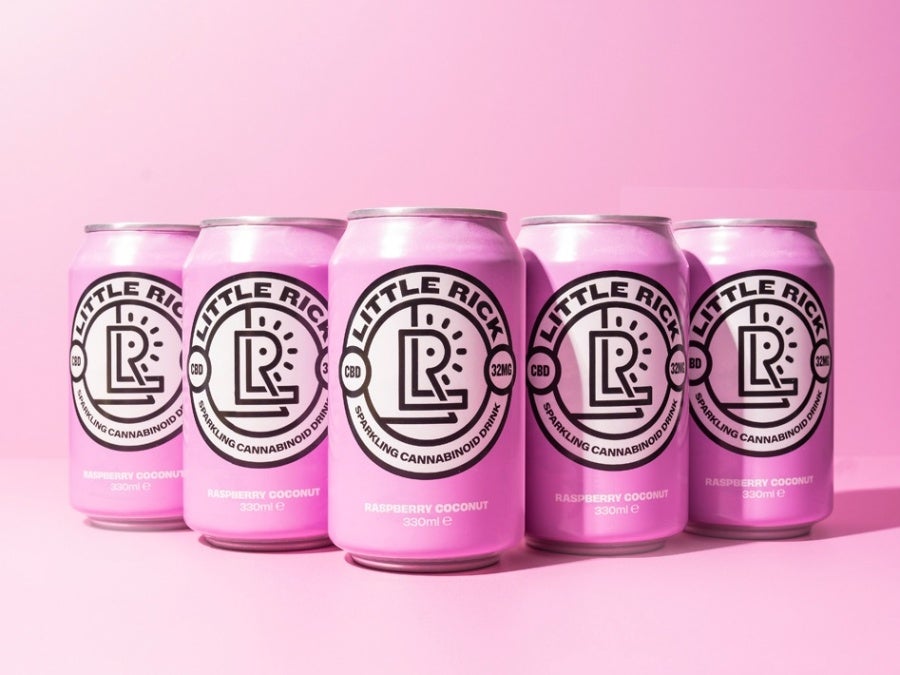 When the UK's Food Standards Agency (FSA) downgraded its recommended acceptable daily intake (ADI) level for cannabidiol (CBD) earlier this month it took a lot of people by surprise.
The FSA said it had reduced the safe daily consumption limit of CBD from 70mg to 10mg because its research had shown that over a lifetime high consumption of CBD could heighten the risk of liver damage, tiredness and thyroid issues.
Manufacturers of CBD drinks products were not aware new guidance from the FSA was on the cards and the dramatic reduction in the recommended ADI sparked chaos. Holland & Barrett removed all CBD products containing more than 10mg and there were concerns other retailers would follow suit.
Holland & Barrett's measure was only temporary and earlier this week the retailer reintroduced products from manufacturers like UK-based CBD drink brand TRIP.
So, what lasting impact – if any – is the FSA's decision likely to have on this nascent, but rapidly growing drinks category?
Prior to the FSA issuing its revised advice, the UK already had a pretty modest recommended daily guidance level compared with some countries. In Canada, the daily upper guideline is 200mg per day and in the Netherlands it is 160mg per day – it should be pointed out that both of these countries have a more liberal approach to cannabis use for recreational and medicinal purposes.
How well do you
really

know your competitors?

Access the most comprehensive Company Profiles on the market, powered by GlobalData. Save hours of research. Gain competitive edge.
Company Profile – free sample
Thank you!
Your download email will arrive shortly
Not ready to buy yet? Download a free sample
We are confident about the unique quality of our Company Profiles. However, we want you to make the most beneficial decision for your business, so we offer a free sample that you can download by submitting the below form
By GlobalData
The FSA said it based its decision on toxicological analysis of three CBD datasets, but brands argue the grades used in these datasets was inferior to grades typically used by UK CBD drinks manufacturers.
As a spokesperson for Trip explains: "Not all CBD is created equal. The FSA updated recommended daily guideline of 10mg CBD dosage is based on a study of three lower-grade ingredient samples, which does not include TRIP's CBD."
The spokesperson adds the brand enjoyed its best week of sales in terms of value, following the FSA's announcement.
But that was not the case for all brands.
Although Ben Weeks, managing director of CBD-beverage brand Medahuman, says sales have not been negatively impacted to date, he fears the new guidance could have a detrimental impact on the category. Medahuman uses 20mg of micro encapsulated broad-spectrum CBD in its range of drinks.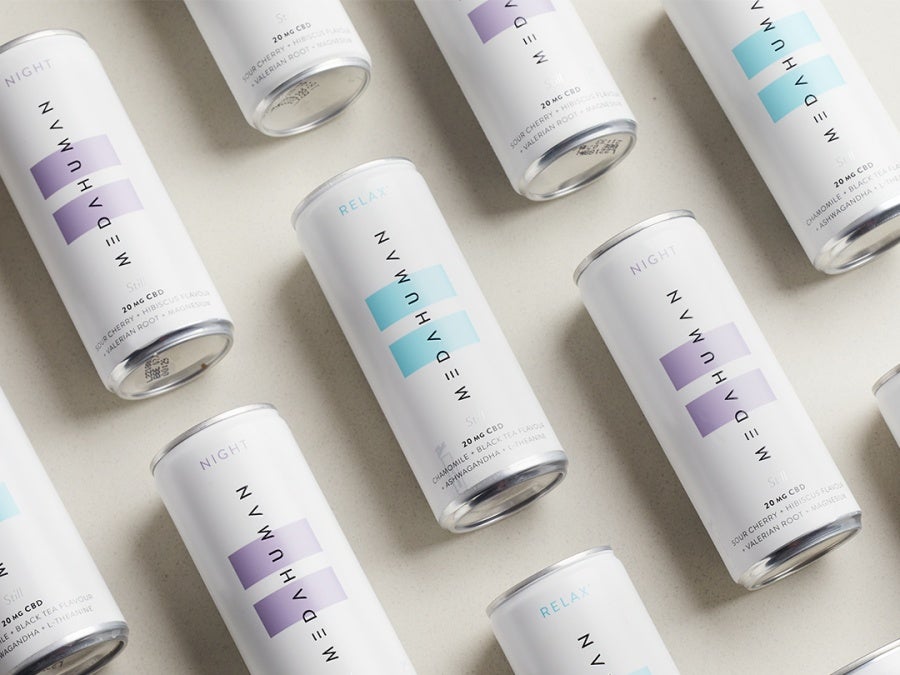 "We're trying to win distribution and we're trying to convince retailers to support the category beyond one leading brand, so I think what it [the FSA's guidance] does for us is it just makes that job a lot harder," explains Weeks. "Presumably some smaller businesses will go out of business as a result of this because you can't continue to add to and extend what is already a slow and difficult process."
He continues: "The disappointing and frustrating thing for us is it doesn't appear the FSA has given any thought as to the impact of the change in its recommendation."
Norman Kremer, founder of CBD sparkling-drink brand Little Rick, agrees with Weeks that the FSA's updated advice is a major blow for the wider industry, and says it has already affected his company's sales.
"We were looking at listing with a major retailer, and for now talks have been put on pause," says Kremer. "Sales are down around 9% month on month for the moment."
He is keen to point out there is a big difference between CBD isolate products and full-spectrum CBD products – all of Little Rick's products are full-spectrum CBD.
CBD isolate is a purified form of cannabidiol (CBD) from which all other compounds of the hemp plant are removed, whereas full-spectrum CBD refers to products containing CBD alongside other active compounds found in the hemp plant, such as terpenes, flavonoids and other cannabinoids, including THC.
"Little Rick is part of a consortium which has spent €3.5m ($3.7m) to analyse the effects of both CBD isolate and full-spectrum hemp extract," he says.
"Our data showed there was an impact of CBD isolates on mice at high doses. There was an increase in the size of the thyroid gland and the liver. So, while we do understand why the FSA has decided to change its recommendations in terms of the ADI on CBD isolate, we don't believe the same thing should happen to full-spectrum CBD as the data shows there is no impact here.
"In our novel-food application we recommended an ADI of 17.5mg – this was a conservative level for us and was lying at a fraction which we had deemed safe. However, our preliminary data for full-spectrum CBD has shown no adverse effects. It shows that ultra-processing CBD, just like all other food products, is absolutely the wrong way to move."
Kremer's frustration stems from the fact that the FSA has not yet made a specific comment on full-spectrum CBD products and he says there has been "little transparency" to date behind the FSA's decision.
It's a frustration shared by Eoin Keenan, founder of Goodrays, which uses 30mg of CBD in its range of drinks.
"We know that consumers want high-quality, safe products so we welcome any further guidance from the FSA, which ultimately protects the consumer and advances the market forward," says Keenan. "The next step is to work alongside the regulators to recognise the safety levels of our products versus the worst-case actors which are forcing them to set a lower guidance across all products. CBD quality varies massively across the industry and that's what we need to standardise."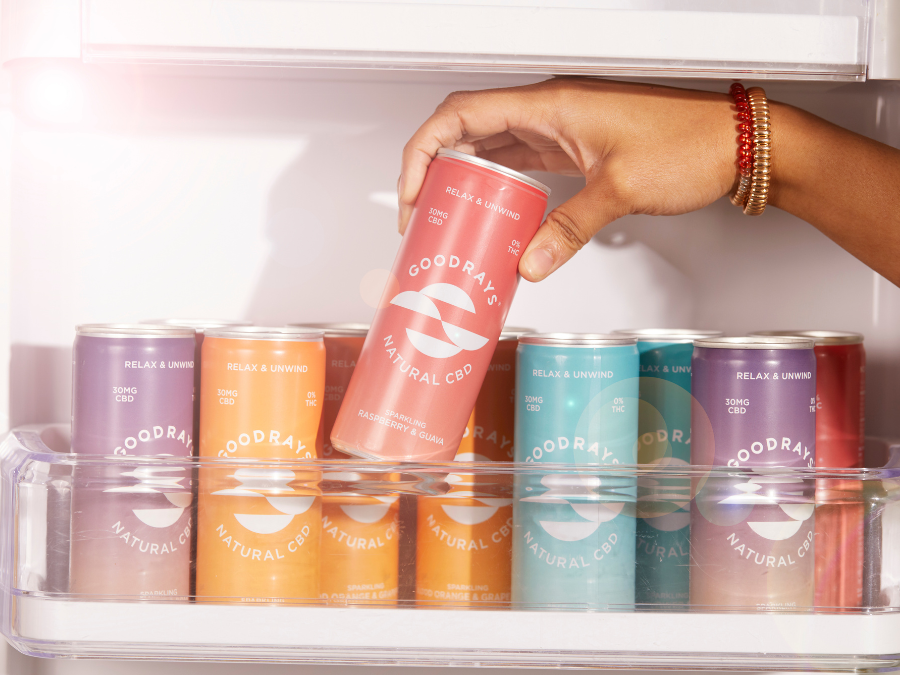 Goodrays has no plans to reformulate the brand's recipes, which is an approach Stephen Oliver, co-founder of The Canna Consultants, says other CBD drinks manufacturers should follow for the time being.
"The latest from the FSA this week is that manufacturers and brands are not able to change formulations to reduce the CBD content in single consumer units without creating a new product and jeopardising their public listing," Oliver explains.
"There is a consultation beginning next week with industry as to how to manage the public list. Leaving aside the short-term confusion that will be caused by the non-mandatory nature of the 10mg recommendation, it is very evident to us that the FSA is approaching matters on the premise that CBD products will be authorised in due course."
As a result, Oliver says: "Manufacturers should not immediately react and change the formulation or packaging of their products – to do so in an unstructured manner would breach the FSA's 'new-to-market' policy and lead to removal from the public list.
"The FSA recognise the anomaly that were you to seek to follow their safety guidance and change a product's formulation, you would be voluntarily removing yourself from the public list via their existing policy. They intend to conduct a review of how the public list will operate."
He points out that as the 10mg daily intake advice is advisory and not mandatory, it does not have to be followed and no products will be removed from the public list simply because they are single-consumption units at a dosage of greater than 10mg.
It's still early days and many manufacturers of CBD drinks brands are still dealing with the fallout and trying to get their heads around the FSA's updated guidance and what it means for the category going forward.
Hannah Glasson, founder of Intune, whose drinks contain 10mg and less of CBD, says her brand has not been directly affected by the FSA's update but she believes greater clarity and transparency is needed to ensure the category can continue on its current growth trajectory.
"The consumer demand for CBD is so high now and growing all the time, so we want to bring clarity to consumers and we want to work with the FSA on safety of course, but I don't see CBD as going away because it's become so much a part of consumer's daily lives," says Glasson. "And whilst there's changing guidance from the FSA at the moment, if you look towards the future, the long-term projection for the CBD drinks market is that it will continue to grow."