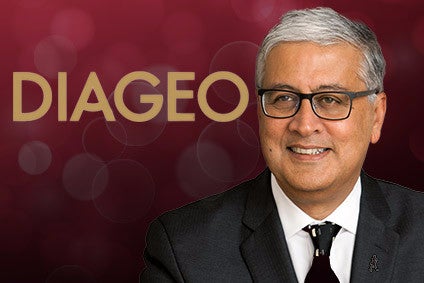 Earlier this month, Just Drinks analysed Diageo's performance trends over the past five years. In this excerpt from our report, we consider what's currently top of inbox for the company and CEO Ivan Menezes.
Innovation, innovation, innovation - Even before COVID-19 hit, there were concerns about Diageo's 'innovation hangover' in the first half of fiscal-2020, particularly for Johnnie Walker. Truly successful NPD has to be continuous - or revenues fall away when cycling the previous year's gains. The signs from fiscal-2021 (to the end of June) are that Diageo has learned this lesson.
Reinvesting the proceeds - There's a tricky balance to be struck between taking price and reinvesting in marketing. In a perfect world, this is a virtuous circle where successful marketing justifies paying more money for the product, but some have felt that Diageo has pocketed too much of the proceeds in the past. A 23% increase in marketing spend during fiscal-2021 suggests a welcome change in philosophy.
Scotch subtleties - Scotch whisky's historically large slice of Diageo's business is slowly being eroded by the success of other categories (agave, gin, RTDs) and a patchy recovery from COVID. The years ahead will demand a nuanced Scotch strategy that combines recruitment through innovation, investment behind marquee brands such as Johnnie Walker and activity around ultra-premium single malt, including the group's Special Releases and Prima & Ultima projects.
Gin timings - With the acquisitions of Aviation American Gin and Chase Distillery, plus Distill Ventures' investment in Rheinland, Diageo has finally diversified its gin offer - but with the juniper boom now maturing in a number of markets, has the group got its timing right? The relatively untapped US market – and Aviation's role in it – will be key.
Agave riches - Nearly seven years after Diageo sold Bushmills in return for full control of the Don JulioTequila brand, that decision - questioned by critics at the time - has been fully vindicated. Now, George Clooney and his Casamigos co-founders are well on the way to earning out the full US$1bn Diageo offered for the brand and, at 1m cases and rising, that formidable price-tag begins to look good value. These are high times for all agave spirits, and Diageo deserves credit for making the most of them.
RTD caution - Every beverage company of any size, from brewers to soft drinks brand owners to spirits multinationals, has to have a presence in RTDs at the moment. But, with hard seltzers, canned cocktails and high-strength spirits-based RTDs, this is a fiendishly crowded and hard-to-navigate part of the industry, with blurred category boundaries and low barriers to entry. Identifying the real opportunities in such a confused sector will be no easy task for the company in the months and years ahead.