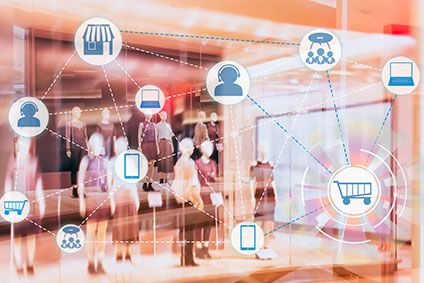 The following is an extract from GlobalData's 'E-commerce in Consumer Goods – Thematic Research' report. Click here for further details.
Consumer appetite for direct-to-consumer (D2C) services is growing. In 2014, GlobalData found that only 1.4% of consumers had used D2C once in the prior 12 months to purchase food and drinks. By 2018, that figure had climbed to 5.8%.
Given e-commerce's ubiquity, it's imperative that consumer goods companies, in general, and drinks brand owners, in particular, have a robust online presence and offer a range of products through easy-to-use websites and apps.
D2C is enticing to brand owners, providing them with the opportunity to have tighter control over their brand without relying on retailers to display their products. Manufacturers can also sell their products at retail price – rather than at wholesale – and reap the benefits of higher margins. Similarly, purchasing products directly from brand websites lowers consumer price sensitivity – the degree to which a product's price affects consumers' purchasing behaviours.
One of the factors contributing to high price-sensitivity is the ease of comparison. In a retail environment, consumers are presented with many alternative brands and private-label options, making it easier to choose a substitute.
In developing a D2C presence, brand owners must ensure they implement processes that allow them to deal with the transactions and after-sales service aspects of e-commerce. Poor after-sales service can damage a brand's reputation, and numerous poor reviews will prompt consumers to look elsewhere.
How e-commerce helps companies target growth
Chief marketing officers are under enormous pressure to drive sales and target growth opportunities. The challenging competitive environment within consumer goods means companies are struggling to find new growth sources. According to McKinsey data, the household products industry has dropped from the sixth most profit-generating industry to the tenth in the past 20 years.
Consumer goods companies are increasingly opting to strike relationships with leading e-commerce platforms to grow their online sales and enter new emerging markets. China, for instance, is the world's largest e-commerce and mobile payments economy. According to GlobalData estimates, the country's online retail sales in 2019 reached US$419.9bn in 2019, an 18.7% increase on the previous year.
Companies like Procter and Gamble, Estée Lauder, L'Oréal and PepsiCo are among the Western companies working alongside Alibaba's Tmall Innovation Centre to develop new products suited to Chinese consumers. Alibaba's 2020 Singles Day generated $74.1bn in sales – a 26% increase on 2019. During the 2019 Singles Day event, L'Oréal's sales surpassed CNY1bn ($142m).
In 2018, Kraft Heinz launched its first biscuit brand, Jif Jaf, in China through a partnership with Tmall, Alibaba's e-commerce platform. The biscuit comes in a range of flavours like cheese, matcha tea and chilli suited to the more adventurous Chinese food culture.
How e-commerce helps resolve the digitalisation challenge
Digitalisation is increasingly essential for companies to achieve operational efficiency and effective management and planning. Indeed, digitalisation is one of the most significant opportunities and threats to brand owners.
Traditionally CPG companies have been responsible for manufacturing and distributing their products in pallets to retailers. With the D2C model, these companies are also responsible for delivering to a customers' doorstep – with poor delivery quality and speed a bad reflection on the company. Efficient last-mile delivery has become a consumer expectation and has been area of significant innovation in recent years, with companies experimenting with technologies like drones and autonomous vehicles.
In early-2020, Unilever and Terra Drone joined forces to trial the delivery of Ben & Jerry's ice cream via drone to consumers in New York. The experiment was part of the company's D2C site, Ice Cream Now which was first launched in 2017.
With regulations worldwide set to relax, automated delivery will become more viable and popular – especially in crowded cities. Two years ago, PepsiCo and Robby Technologies tested a small fleet of self-driving delivery robots at the University of the Pacific in California. The robot delivered PepsiCo brands Including Pure Leaf tea, Starbucks cold brew coffee and Lays Baked crisps to students on the university campus.
In the future, we should expect to see more consumer brands and retailers using autonomous vehicles to execute last-mile deliveries. By 2025, the McKinsey Institute forecasts, driverless rovers will make up 85% of last-mile deliveries.
Social media is also growing in importance for brand owners as a sales opportunity. Many brands are utilising social media channels to create shopping platforms, utilising click-through elements and micro-sites to enable purchase online.
In 2021, converting social media browsers into consumers buying products online will increasingly be a key part of the shopping journey to win.
How e-commerce helps resolve the challenge of innovation
The consumer goods market is highly saturated, with many brand owners looking to stand out from the crowd by launching new products. To do this successfully, they need to maintain a fast pace of innovation. Failing to do so will leave a company scrambling to keep up with the competition.
Selling D2C makes consumers customers of a brand rather than customers of a retailer. This provides more brand engagement, more opportunities to market directly to consumers and the option to put in place loyalty programmes.
One of the most compelling reasons why CPG companies are developing D2C strategies and increasing their e-commerce presence is to access invaluable consumer data and insights. In the past, brand owners would sell their products through retailers, meaning they often missed out on developing a relationship with the consumer and collecting consumer data. Now, brands can use the data they collect through e-commerce to stay on top of consumer trends and develop new product variants that appeal to the new age of shoppers. E-commerce allows businesses to analyse a user's journey on their website, starting from how they came to the site, how they searched for items, when they added items to their cart and whether they completed an order.
This data, when used in conjunction with machine learning, can then be used to curate advertisements targeted at individual consumers, maintain competitive pricing, reduce the number of abandoned purchases and offer recommendations.
Now that CPG companies are coming into closer contact with consumers and collecting personal data like credit card information, they become a more attractive target of a cyber-attack. Cybersecurity is mission-critical for every business and, in today's digital society, it's essential companies have a firm grasp over cybersecurity and adequately protect their customers' data.
As e-commerce platforms and companies collect large amounts of personal data, they must ensure they are compliant with GDPR or risk significant financial penalties. According to GlobalData's 2020 'CXO emerging tech' survey, 71% of respondents in the consumer sector are currently investing in cybersecurity.
Two years ago, hackers placed an 'e-skimmer' on Procter & Gamble's First Aid Beauty site. E-skimmers compromise a payment page on a website by injecting malware onto the page to access payment information. The skimmer collects payment card data, including card number, expiration date, the name of the owner and the CVV code.
How e-commerce helps resolve the challenge of channel management
Creating an omnichannel experience for consumers has been essential for retailers and is now equally important for brands. At present, Alibaba has the most successful omnichannel strategy, which the company has developed as part of its 'New Retail' model that aims to completely digitise every aspect of the shopping experience. Meeting the digital shopper's evolving needs by making purchasing as convenient as possible is critical for consumer goods companies.
It's not just the online channel that CPG manufacturers need to have a firm grasp over. Subscription services have quickly become popular ways for consumers to access products. Companies such as Dollar Shave Club (now owned by Unilever) have popularised the subscription-based model, and other brands are starting to launch subscription offerings.
Early last year, The Coca-Cola Co launched 'Insiders Club', offering a limited number of consumers to taste new products before they're released, at the cost of $10 per month. According to the company, Insiders Club was inspired by the growth of the e-commerce subscription market, which has more than doubled annually over the last five years.
Similarly, in 2019, Anheuser-Busch InBev acquired UK-based BeerBods through its online craft beer retailer Beer Hawk. Founded in 2012, BeerBods charges GBP36 (US$45) for a 12-week subscription, allowing consumers to choose 12 beers from a selected range.
Elsewhere, demand for online at-home meal subscription services has exploded in recent years, thanks to the provision of a cost-effective and healthy product delivered directly to the doorstep. The concept was pioneered by companies like HelloFresh, Gousto and Mindful Chef – subscription services that deliver pre-portioned ingredients.
There has already been M&A activity in this area to capitalise on its growing popularity. In February 2019, Unilever acquired subscription-based snacks business Graze. More recently, in October last year, Nestlé bought up Freshly, a New York-based healthy meal subscription service. for $1.5bn. Barely a month later, the group moved for control of recipe box company Mindful Chef to improve its D2C offering in the UK.
How e-commerce helps resolve the challenge of COVID-19
COVID-19 has sparked a sizeable and permanent shift towards e-commerce. Nationwide lockdowns have forced consumers to adapt their habits amid extended stays at home. While shopping online is nothing new, consumers who previously may have been hesitant to buy online, are doing so out of necessity as grocery stores' journeys have been restricted. GlobalData expects the e-commerce market to register an impressive year-on-year growth rate of 40% in 2020, accounting for 12.7% of the retail market.
The pandemic has acted as a catalyst for driving food & grocery spend online, with expenditure forecast to have soared by 86.5% last year to US$29bn, compared to pre-COVID-19 estimates of 8.5% growth. The grocery channel has changed the most since the outbreak due to a significant shift in consumer demand, with online penetration jumping by 5.1 ppts to 12.5%. This rate of increase is expected to be sustained in 2021.
Brand owners now need to make sure their products are suitable for the e-commerce channel. This will mean altering pack sizes and developing online-specific packaging to suit the online shopper. Consumer goods companies may also need to work closely with e-tailers to optimise production and distribution.
Those brands with the best online presence will be the most successful.
Click here for full details of GlobalData's recently-published 'E-commerce in Consumer Goods – Thematic Research'