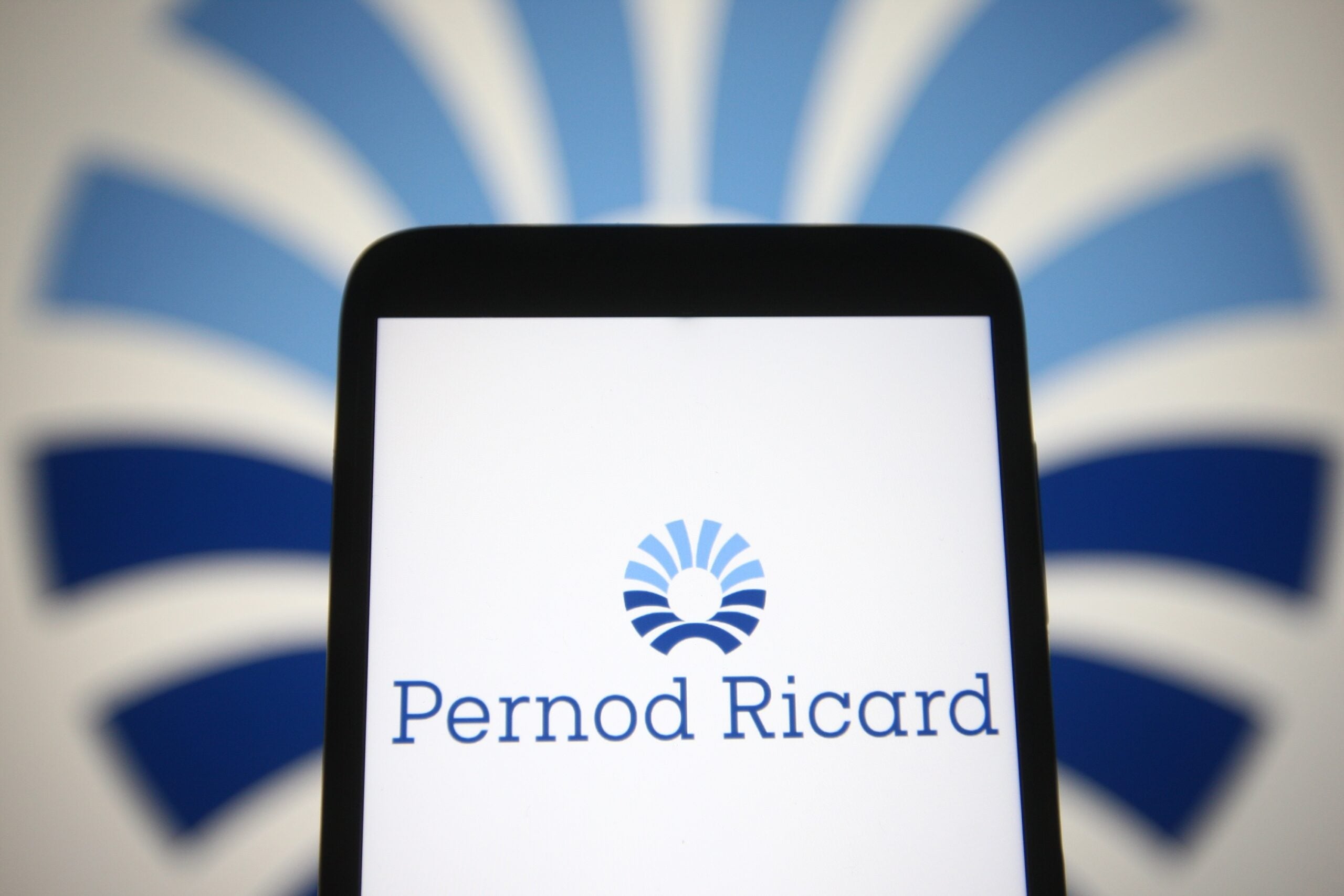 Seven years ago, as newly-appointed Pernod Ricard CEO Alexandre Ricard stood in front of analysts at the group's 2015 Capital Markets Day, the wine and spirits maker's latest growth figures didn't make for good reading – primarily because, well, there wasn't any growth. Pernod Ricard's top-line growth was flat in its 2013/14 fiscal year and was only marginally better the year later, coming in at 2%.
Fast forward to the French company's 2022 Capital Markets Day in Paris last week, and Ricard could afford to strike a more upbeat tone, having delivered consistent growth over the last seven years (2020's pandemic-disrupted numbers aside). Capping it all off will be a "record-breaking" set of fiscal year 2022 results that are set to land later this year. Pernod Ricard has successfully managed to navigate the choppy waters brought on by Covid-19 and is now exceeding pre-pandemic levels of growth across all regions (although short-term disruption in China is still expected to drag on Asia's Q4 figures).
"The pandemic is gone from a business point of view," Ricard stated in his opening remarks to analysts. "We're above all pre-Covid crisis levels by almost double-digit in our three key regions… this is probably the last time you're going to see us making comparisons versus pre-Covid levels."
Pernod Ricard is now very much looking to the future, with the bulk of its presentations given over to its new strategic plan, covering the period from fiscal 2023 to fiscal 2025. The plan aims to deliver "stretched profitable growth", with annual topline increases at the higher end of the 4-7% range, led by the rollout of a new data-driven "Conviviality Platform".
At its core, the Conviviality Platform is the distillation of Pernod Ricard's new strategy across all areas of the business, with the aim of using data to take advantage of favourable underlying trends. The Absolut vodka maker sees these trends including premiumisation, the rise of a new, affluent middle class, sustained demand for at-home drinking and its "unique competitive advantage" (which the company centres on its portfolio of brands, routes to market, and culture and values). All this can help Pernod Ricard deliver, it said, consistent, profitable growth.
In effect, the company is bringing all its data-driven insights under one centralised hub. From there, its regional teams should have the power to harness that information to make smarter and more efficient advertising and promotional spend (A&P) decisions and get ahead of the curve on new and emerging trends by getting closer to the consumer.
"It's all about leveraging the power of data, our portfolio of brands and our unique distribution network to offer the right product at the right price at the right time to the right consumer with the right experience for every occasion and in every market," Ricard explained.
Giving attendees in Paris a glimpse under the bonnet, the group showcased some of the capabilities of its "key digital programmes" (KDPs) – a suite of in-house data applications and tools the Beefeater gin owner intends to use to drive growth in the coming three years (and beyond). Among the new tools are Matrix – a programme for maximising marketing and trade marketing investments; Vista Rev-Up – an application that optimises promotional pricing activity – and D-Star, a sales tool that drives efficiency by instructing reps which venues to prioritise and what products to recommend.
Deployment of these KDPs has already begun in many markets, with the group's HR director, Cedric Ramat, revealing Pernod Ricard has hired 150+ data experts in the last 18 months to assist in the development and rollout of the new tech. This decision can't have been an easy one, coming at the height of the pandemic when the future of the industry rested on a precipice but, in hindsight, has set the group up well for the post-Covid landscape.
To illustrate the power of its KDPs, Pernod Ricard outlined examples of how the tech is helping it make more efficient decisions in-market. In the US, the group is using D-Star in Florida and New York to suggest plugging specific products to certain bars based on information about the venue and its existing range.
"Komodo Miami is a high-energy, high-velocity restaurant that happens to have a lot of agave-based cocktails on their menu," explained John Barrett, the CFO of Pernod Ricard's business in the UK.
"The D-Star engine instructed our representative with the specific purpose of two next best actions. We didn't have availability of the Del Maguey range, so it recommended expanding our portfolio distribution… The D-Star engine also made a recommendation to drive [sales] velocity. And, in doing so, our team was instructed to go and sell an Avion Tequila menu item, and they did so. It's now in place and it's doing quite well."
Meanwhile, in Germany, which was one of the pilot regions for KDPs including Matrix and D-Star, Pernod Ricard says it has grown sales by double-digits in the past three years and is also gaining "significant" market share in the country.
Joelle Ferran, Pernod Ricard's CFO for western Europe, pointed to the group's Lillet aperitif as one brand that had benefitted from data-driven learnings in recent years. "If we take the example of Lillet, it [Matrix] enabled us to review and optimise our media strategy via touch points between TV, out-of-home and social digital to have the best understanding of what the best threshold to optimise the return on spend was," she said. "By doing that, we were able to free up resources towards innovation…"
So far, so impressive, then? Well, based on the examples given last week, it's hard to argue the investments won't help Pernod Ricard make smarter, more efficient A&P decisions. However, it is important to mention the company is effectively playing catch up to its main rival Diageo when it comes to having this kind of centralised data-driven platform to inform strategic decision-making. EDGE – Diageo's own version of D-Star – rolled out in 2019.
Pernod Ricard is also somewhat hamstrung by having a strict marketing-sales investment ratio of circa 16%, when Diageo has consistently increased its own marketing spend beyond sales growth in recent years. Ricard spoke pointedly about the importance of the group getting "bang for our buck" with regards to marketing spend (a wise approach, given current inflationary pressures) but, ultimately, if you don't have enough bucks to play with, you're always going to lag behind your rivals, no matter how smartly you spend them.
On the subject of marketing investment, Pernod Ricard anticipates one outcome of the new data-driven insights of the Conviviality Platform is it should be able to activate more brands in-market. Global business development managing director Christian Porta suggested this could increase from six or seven brands to 15 to 20 per market, with those in its "speciality brands" portfolio the most likely beneficiaries.
One challenge this presents, of course, is how you ensure bigger brands don't lose impetus as you invest in smaller brands you're seeking to grow. In markets and with brands such as Martell in China, and Jameson in the US, for example, does rigidly sticking to the 16% A&P to sales ratio hinder Pernod as it seeks to activate more brands?
"One question that I always get asked," said Ricard, "is will our ratio of 16% go down as we get more efficient with our investment? The answer is no because we'll maintain that radio and the efficiencies we gain will be re-invested."
"We need a fixed ratio because, if you don't have a fixed ratio, things become unlimited. What a fixed ratio allows us to do is to have positive tension in the system. Our challenge is to figure out how to best allocate that 16%, how to minimize nonworking A&P, how to maximize working A&P and how to allocate in any given market and between markets."
There remains some flexibility within Pernod Ricard's approach, with its CEO pointing to the recent disruption in Shanghai as one example of when the group had reallocated marketing investment to boost markets where activity would see a better return.
One question that could be levelled at Pernod Ricard, however, is whether the company's 4-7% top-line target is ambitious enough, given current headwinds in spirits.
The opportunities presented by the rise of middle classes in its emerging markets, consumer willingness to trade up, and underlying inflation mean it doesn't seem out of the question the group could hit its goal without any growth coming from the Conviviality Platform.
Indeed, as one analyst said to Just Drinks, the 4-7% top-line goal becomes effectively meaningless given current inflationary pressures in the market. If inflation is running at 5% and you're implementing price rises accordingly, you've basically hit your top-line growth ambition without any real increase in demand. Hence, it becomes hard to assess what successful growth actually looks like unless you can take price increases out of the equation.
Despite these quibbles, the general feeling in Paris was Pernod Ricard is setting itself up sensibly for success in the medium term and that, given the relative turbulence of the last three years, growth in the region of 4-7% would represent a good, solid outcome – and one that could easily be outperformed if market conditions are kind to the group. Analysts seem to have responded favourably, with the group retaining or receiving 'buy' ratings on its shares from several banks including JP Morgan and Deutsche Bank last week.
That said, how much of Pernod Ricard's success in the coming years can be directly attributable to the investments it has made in its new Conviviality Platform is likely to be hard to quantify.