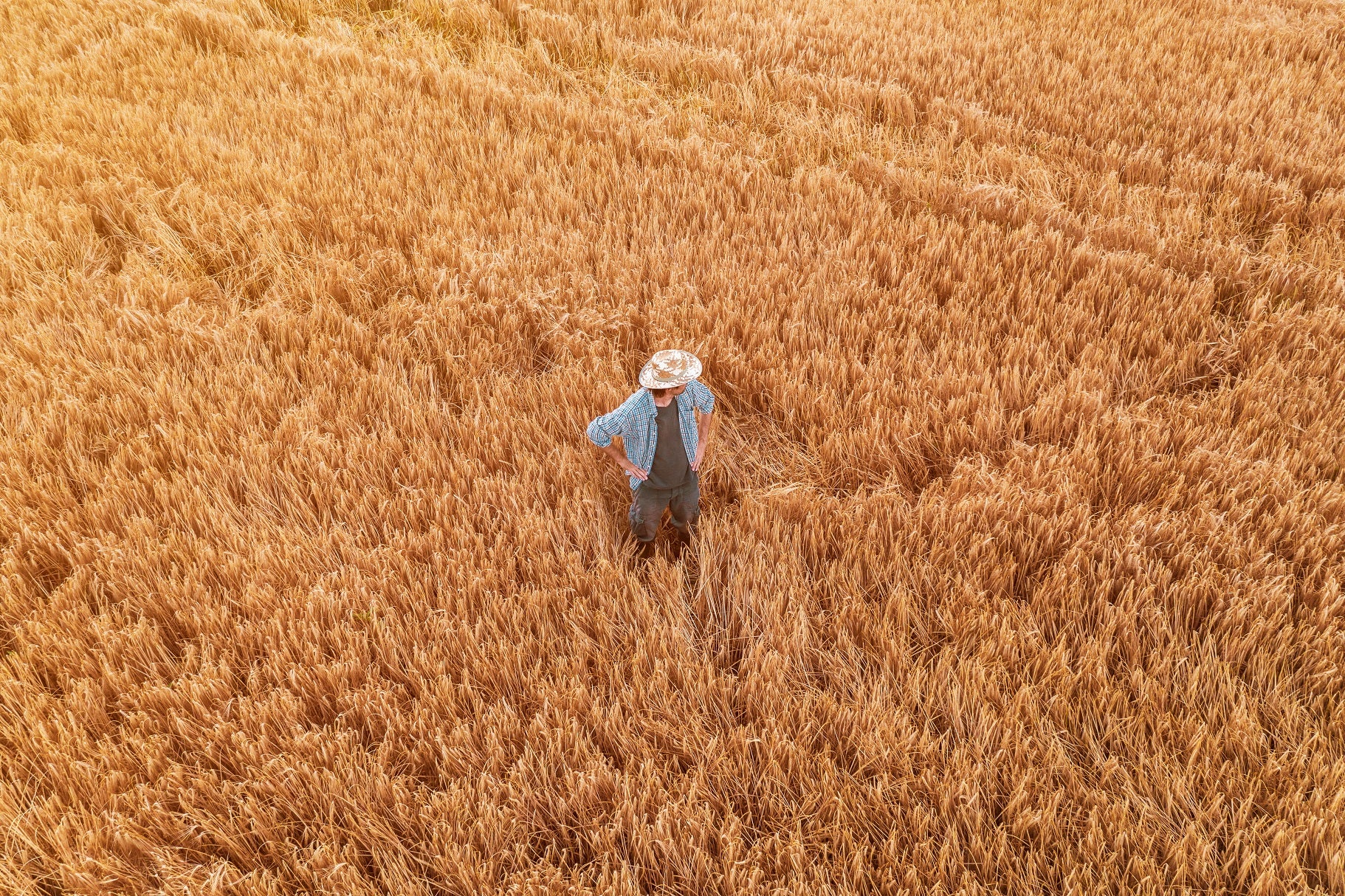 As many of the largest players in the beer industry move to reduce emissions upstream, brewers are turning to regenerative agriculture. Some of the sector's giants have started projects with farmers but it remains very early days and companies are facing important questions around processes, paying farmers and promoting their efforts.
Carlsberg is one of the beer behemoths to have launched initiatives involving regenerative agriculture. It's easy to understand why. This month announced that it has surpassed its 2022 target to reduce greenhouse gas emissions across its full value chain by 15% since 2015. Total emissions, however, remained "stable", at roughly 5.5MtCO2e. As CEO Jacob Arup-Anderson notes: the news is positive but "we still have a long way to go [to reach net-zero …], especially in areas such as agriculture and packaging".
Those areas tend to be emissions hotspots for brewers. Carlsberg has cut emissions associated with packaging by 8%; the figure was 17% for agriculture and processing, with lower-carbon solutions during the malting process the big driver. Reducing emissions even further on farms is going to be a slower process but there is belief so-called 'regenerative' approaches could be the answer.
Major drinks and food companies have seized on the concept, launching hundreds of pilots across the world on dozens of different crops. Carlsberg, Diageo and Heineken are testing regenerative approaches with their farmers. "We need to start small and experience this ourselves," says a source at one brewer. "There will be a snowball effect though," he adds.
These are the early stages. But in the opening presentations of this month's annual regenerative agriculture and food systems summit in Amsterdam, where the unnamed brewing executive was talking over coffee, this movement was cast as a rewriting of the narrative of agriculture. Corporates and agri-tech companies were out in force, promising to offer companies evidence of 'outcomes' using AI and satellites to monitor everything from soil organic matter to carbon and biodiversity.
"Substance is key to build trust with both investors and consumers," says Max Boucher, senior R&E manager (biodiversity and oceans) at FAIRR, an investor consortium that represents over $70tn in combined assets. However, "until clear standards and frameworks are defined, best practices probably are an amalgamation of various initiatives", he adds.
How well do you
really

know your competitors?

Access the most comprehensive Company Profiles on the market, powered by GlobalData. Save hours of research. Gain competitive edge.
Company Profile – free sample
Thank you!
Your download email will arrive shortly
Not ready to buy yet? Download a free sample
We are confident about the unique quality of our Company Profiles. However, we want you to make the most beneficial decision for your business, so we offer a free sample that you can download by submitting the below form
By GlobalData
There are five principles that tend to underpin regenerative agriculture: don't disturb the soil; keep the soil surface covered; keep roots living in the soil; grow a diverse range of crops; bring grazing animals back to the land. Definitions are therefore loosely aligned but the details can be hard to come by.
Carlsberg has gone for WWF-UK's definition: the creation of agricultural systems that rely on healthy ecosystems and not chemical processes (such as artificial fertilisers and pesticides). Heineken, meanwhile, says its "holistic" approach goes "beyond the benefit of carbon emissions reduction to also consider soil health as the enabler for better water infiltration, biodiversity, and farmers' livelihoods". Diageo, which is running what it calls "the most ambitious regenerative agriculture pilots in Ireland" with its Guinness brand, is employing "farming that works in harmony with the natural environment to put back more than it takes out".
It all sounds great but there are already fears regenerative agriculture will become a phrase used by marketers to greenwash rather than a true overhaul of a clearly broken system (Only last week, Asahi CEO Atsushi Katsuki warned beer could be facing an existential crisis as climate change looks set to batter barley and hop crops).
PR or progress?
A little like net-zero, promises have outweighed progress so far, according to Boucher at FAIRR. He and his colleagues have just produced an analysis of the commitments to regenerative agriculture made by 79 of the world's largest agri-food companies. Some 50 publicly refer to the potential of regenerative agriculture as a solution to the climate and biodiversity crises but 32 of those have not put in place any formal quantitative company-wide targets to achieve those ambitions. The lack of formal targets points to a "disconnect between company ambition and implementation of regenerative agriculture practices", the authors wrote. The experts didn't look at drinks companies but the results are likely reflected in this sector too.
It wasn't all bad news. Boucher says there are some "great" initiatives – Danone's regenerative tiers for its suppliers set clear goals against various outcomes, for example – and some novel approaches to finance farmers through what can be an initially painful but ultimately rewarding process.
Heineken is working with Pernod Ricard, as well as Earthworm Foundation, on a three-year project in Ireland to support malting barley farmers in adopting regenerative agricultural practices on their farms. Working with Guinness are Irish farmers and suppliers including Boortmalt, Glanbia and Comex McKinnon. It is hoped the project will help determine the most effective regenerative practices, adapted to the local context and the specific needs of Irish barley production. The results will be "shared openly" to help others, according to John Kennedy, president of Diageo's operations Europe, Turkey and India.
The sharing of best practice will be crucial as regenerative approaches are tested on farms that have long been forced down the intensification route – or as early adopters of regenerative would have it: working against nature rather than with it. It sounds like organic but it isn't: while organic has strict rules and certification schemes and is run within tight guardrails, regenerative is a more holistic process. There are no silver bullets. No set templates. No official auditing schemes. Patience is needed.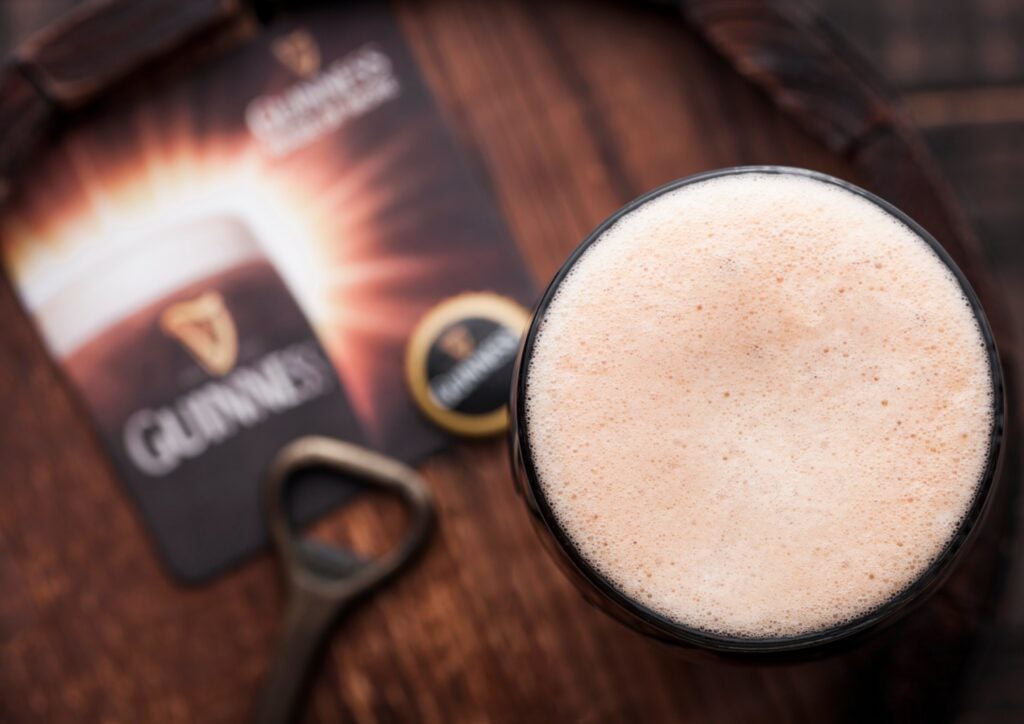 Some of those leading regenerative farming projects within corporates suggest the hardest part of their job is reminding everyone to be patient. Yields can drop as farmers stop tilling, pull back on chemical inputs and introduce new practices. Emissions can even rise initially in some cases.
But the rewards could be impressive. "In March this year, we shared the results from the baselining activity, which revealed that Irish farmers are producing barley with excellent yield and quality with a low carbon footprint, and potential to further reduce emissions by at least 30%," explains a Diageo spokesperson.
Speaking in Amsterdam, Gupse Süren, CSR supervisor at agribusiness giant Cargill, explained how farmers "need to see this working in the field. We need to gain their trust. Then we can talk about healthy food and carbon and those things." General Mills senior sourcing team manager Juliette Huet Madore referred to the regenerative transition as a "mindset change" for farmers.
The same goes for buyers and brewers, too. Laurence Cox, sustainability manager at Carlsberg Marston's Brewing Company (CMBC), the Danish brewer's UK venture, says it's essential to start working on farm-level emissions and to do that requires working more closely with farmers.
The importance of supporting farmers
Carlsberg has been working on some mandatory practices farmers can follow, such as cover cropping, crop rotations and the reduction of chemical inputs like fertilisers and pesticides. For 2023, 20% of the barley malt used for the 1664 brew is produced in accordance with 'Responsible Barley' specifications (based on the French NFV30-001 standard and "reinforced by several additional criteria", according to Cox). By 2026, all of the crops for Kronenbourg 1664 should be produced by farmers following these specifications. That's 250 farmers.
"We want to guarantee transparency on the French origin and the responsible production conditions implemented from the field to the brewer," says Cox. Carlsberg is using blockchain technology in partnership with Malteries Soufflet and Soufflet Agriculture of InVivo Group to "create the first traceable 'responsible barley' supply chain in the country".
The regenerative approach is not only about environmental progress; there is a social element too which can often be overshadowed by the 'E' in ESG initiatives. In many panels during the Amsterdam summit the question of 'who pays?' came up. Unfortunately, few farmers were there to offer their take but the message that farmers cannot be expected to 'go green if they're in the red' came through loud and clear.
"So many farmers don't get paid enough to do what they already do"

Geraldine Gilbert, Forum for the Future
There were warnings for companies not willing to help fund farmers through this transition or rely on approaches like lower chemical inputs to maintain any meagre profit margins producers have. "So many farmers don't get paid enough to do what they already do," says Geraldine Gilbert, food transition lead in the UK and Europe, at NGO Forum for the Future.
Many farmers will be asking themselves whether they can afford to have a worse year in terms of yields and profits, especially if you throw in the risk of more extreme weather. How about two, three or four years of lower yields? "Farmers might know where they want to get to but feel the journey is too hard," explains Francois Sonneville, senior analyst for beverages at Rabobank. There is therefore a really important role here for banks, cooperatives and brewers, he adds.
Some brewers are already offering premiums for regeneratively-grown crops, as well as technical support. The likes of Heineken have begun investing in research into low-carbon fertilisers as they look to support their producers in other ways through this transition. Around half a brewer's agricultural emissions are thought to come from fertilisers.
There will undoubtedly be tension as the whole supply adjusts and Just Drinks understands some farmers have already been left dismayed as companies encourage them into regenerative programmes only to then source any shortfall in volumes from less sustainably-run farms.
Some of the big brewers we approached also appear nervous about offering too much detail just yet: they have made plenty of noise about the potential of this concept in pilots but scaling it will be a different matter. There are also question marks about the extent to which regenerative approaches can reduce greenhouse gas emissions.
In a report published in May – 'Regenerative agriculture's many shades of green' – Rabobank senior analyst Elizabeth Lunik noted that the impacts on yields and productivity under different intensity levels of regenerative practices must be "better understood".
What works to regenerate one farm won't necessarily work in another, which is why patience is needed in both producing outcomes and getting too carried with how much these new approaches will eat into those greenhouse gas emissions. Anastasia Volkova, CEO at climate-tech company Regrow Ag and recently named one of TIME's 100 most influential people in the world, said in Amsterdam: "Agricultural resilience is the outcome and regenerative agriculture is the how." However, "you are asking businesses good at making food [or drink] to do everything across the supply chain and that's a lot".
The marketing challenge
This is a crucial time for the regenerative movement in the drinks sector (as it is for food). Companies are yet to work through the fundamental change of the whole system that's required; this is "not just tweaks around the edges", explains Adele Jones, executive directive at UK-based The Sustainable Food Trust (SFT).
Jones is among those keen to capture the marketing opportunity that regenerative offers but wary of the dangers that lurk in moving too fast, or without integrity (as some corporates are prone to do).
The value of putting a 'regenerative' label first, for example, without the underlying accurate, robust, consistent mechanisms needed to underpin it, is also a concern for Matthew Orman, director at The Sustainable Soils Alliance, a UK-based group working with business, academia, government and NGOs on soil health. He says the metrics, outcomes, terminology, evidence base and much more "all need attention – and pan-industry collaboration. Without these foundations, accusations of greenwashing will be easy – and inevitable," he explains.
"There may be some marketing, however, we need to ensure it makes sense to people without misleading"

Laurence Cox, Carlsberg Marston's Brewing Company
The food and drink sector has been soaked in greenwashing accusations of late, so there is a job on to regain trust in green initiatives. Beer brands hoping to move their marketing on this to the next level will need to tread carefully.
In France, the 1664 brand is already communicating French and responsible barley to consumers. In the UK, Carlsberg will be making similar efforts around its Carlsberg Danish Pilsner brand once regenerative barley starts being used in the brewery next year. "There may be some marketing, however, we need to ensure it makes sense to people without misleading," says CMBC's Cox. "The word regenerative may not be the best way in as we know the definition is not set, even between experts and farmers."
The debate over defining regenerative will rumble on but is the term really a USP? There is little research to date on how consumers feel about it, but earlier this month McCain Foods and think tank Demos published a report that included a survey showing that 70% of people are not yet familiar with the term regenerative farming but there is significant support (around 70%) for the practice in principle.
Does this extend to drinks, too? Research suggests consumers think less about sustainability when they buy drinks then why they buy food. One analysis by Boston Consulting Group in autumn 2022 suggests consumers have "more mature" sustainable attitudes when it comes to food and are far less likely to act when buying drinks. Some 63% said they adopt sustainable behaviour when shopping for food and 20% actually act on their concerns by buying sustainable products. For beverages, this drops to 31% and 12% respectively.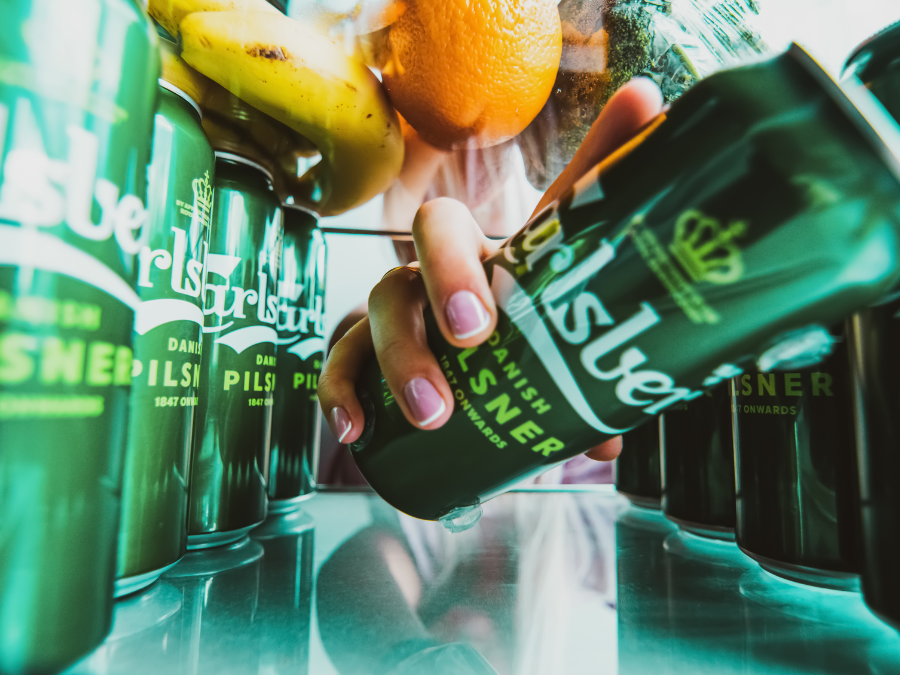 "Compared to food, there is less awareness of what makes a beer sustainable," explains CMBC's Cox. "Some will know it is made of water, barley and hops [but] how these relate to sustainability will not be clear for all."
As brewers communicate more about barley and other sustainability elements, this link between producers and pints could blossom. Social media posts involve stories of farmers and are set on farms. Diageo has released a series of communications that highlight the stories of the farmers, including the first TV commercial for Guinness to feature a key sustainability initiative in Ireland, which will "help create an understanding of this work with various different stakeholders", a spokesperson says. In the coming months, expect the term to increasingly appear in adverts, brand communications, social media and even on labels. "We need to start testing new ideas to communicate regenerative agriculture," SFT's Jones said in Amsterdam.
A Vypr survey of its 65,000 database of consumers in June showed 52% of UK beer drinkers would pay more for an 'environmentally-friendly' beer. Whether they would do so at the checkout or bar remains unclear; however, there could well be a link between premiumisation and sustainability.
"I think the expectation on craft or premium beer to have more sustainability credentials is higher," says Gill Wilson, sustainability marketing professor at IE Business School in Madrid, Spain. But brewers should understand what sustainability means to their consumers, not the average person on the street, she adds. For Guinness, Diageo has chosen regenerative farming rather than regenerative agriculture for that very reason, using the slogan 'good things are taking root'.
Last orders?
The word 'resilience' crops up time and in conservations about the future of food and drink. Asahi's Katsuki told the FT that under a global heating scenario of below 2°C, the French harvest is forecast to decline 10%, that in Poland by 9% and the quality of hops in the Czech Republic by 13%. "Although with hotter weather the consumption of beer may grow and become an opportunity for us, climate change will have a serious impact," he warned. "There is a risk that we may not be able to produce enough beer."
The beer industry is betting big on regenerative agriculture to ensure that's not the case.