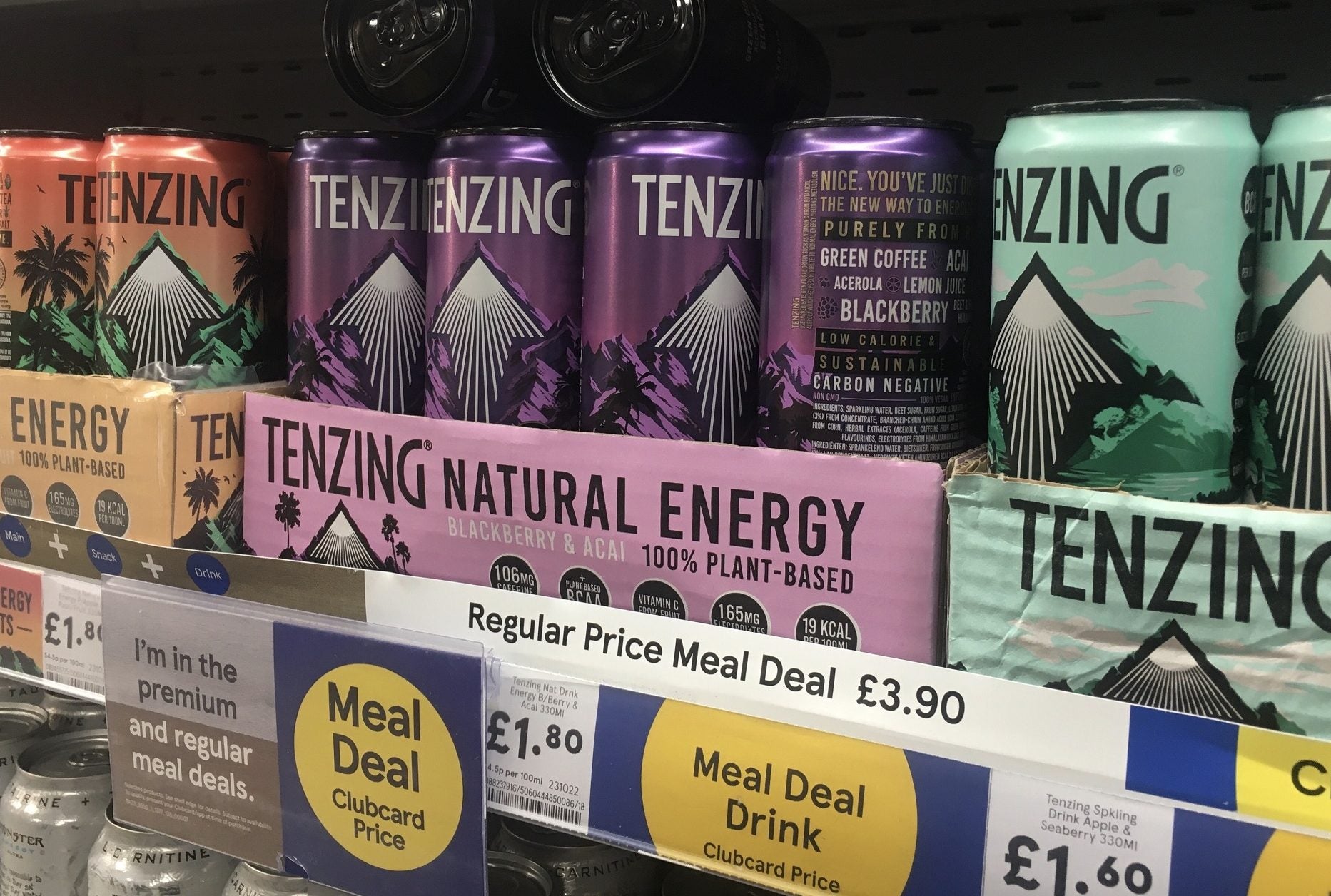 Amid the growing body of evidence about the health impacts of ultra-processed food and drinks, certain categories have been under scrutiny. And, away from the obvious targets such as confectionery or carbonated soft drinks, the spotlight is shining brighter on product areas that have enjoyed bumper growth in recent decades – including energy drinks.
Propelled by the success of Red Bull and the emergence of now international brands like Monster, the energy drinks market has enjoyed years of solid growth.
A look at the growth of energy drinks in some of the world's principal soft drinks markets even in the last 12 months gives a flavour of the buoyancy of the category. In France, energy drinks sales grew by more than 14% in value and volume terms in 2022, GlobalData, Just Drinks' parent, says. In Germany, volume sales were up 9% and value sales by more than a third.
In the US, a market far larger than France or Germany, sales rose 4.7% in volume terms and 8.2% by value. Across the Pacific in Japan, volume sales grew 3.8%, with sales value 7.6% higher. Growth isn't being seen everywhere (volumes in China were up last year but sales value fell) but there's little question energy drinks has been one of the more dynamic beverage categories in recent years.
The 'clean-label' trend
However, among some consumer cohorts, there are increasing questions about the make-up of energy drinks and their recipes. There is even a recognition of that trend among energy-drink brands themselves, with some segmenting the market and their product ranges, using terms such as "wellness energy" and "lifestyle energy".
It's important to note that, even if demand for conventional energy drinks has eased in certain, more mature markets, the legacy segment remains in growth.
How well do you really know your competitors?
Access the most comprehensive Company Profiles on the market, powered by GlobalData. Save hours of research. Gain competitive edge.
Company Profile – free sample
Thank you!
Your download email will arrive shortly
Not ready to buy yet? Download a free sample
We are confident about the unique quality of our Company Profiles. However, we want you to make the most beneficial decision for your business, so we offer a free sample that you can download by submitting the below form
By GlobalData
When Monster Beverage Corp. reported its second-quarter results in August, the company described how, in the US, the "traditional energy" segment was "still growing … at around 10%".
That said, some consumers looking for an energy boost are becoming more discerning, with those drinkers seeking out 'cleaner' options and simpler recipes containing fewer and more natural ingredients. The so-called 'clean label' trend that's had an impact on other food and beverage categories has started to shape product development and branding strategies in energy drinks, too.
In its 2022 Global Soft Drinks Performance and Outlook report, GlobalData identified a "strong positive impact" on future value sales of energy drinks from consumers switching to clean-label and natural products.
There is, of course, no legal definition as to what constitutes 'clean label', although GlobalData describes a clean-label product as "one that has all, or mostly, natural ingredients, is unprocessed and/or has mostly organically produced ingredients".
Sian Edwards, group insights manager at UK-based ingredients supplier Finlays, says demand for drinks that boost energy remains strong but suggests, among some consumer groups, tastes are changing. 
"Despite consumer demand for energising beverages and high category growth, traditional energy drinks are seen by some consumers as unhealthy, high in sugar and unnatural. This is true particularly of female consumers, who typically fall outside of the target audience for many energy drink brands," Edwards says. "So, while demand for energising beverages remains high, we're seeing consumers look for a different kind of boost." 
Peter Ramshaw, a beverages analyst at GlobalData, underlines how the growing popularity of 'clean' energy drink products has primarily been driven by a growing overall awareness of ingredients in food and drinks. He points to a poll the research group carried out in the first quarter of this year.
"Looking at our most recent survey, 58% of US consumers claim to pay 'very high' or 'high' attention to the ingredients used in the food and drinks they consume," says Ramshaw. "This is greater than when buying beauty products, laundry products or pet products. The only higher survey response is 62% when consumers are buying products for their children."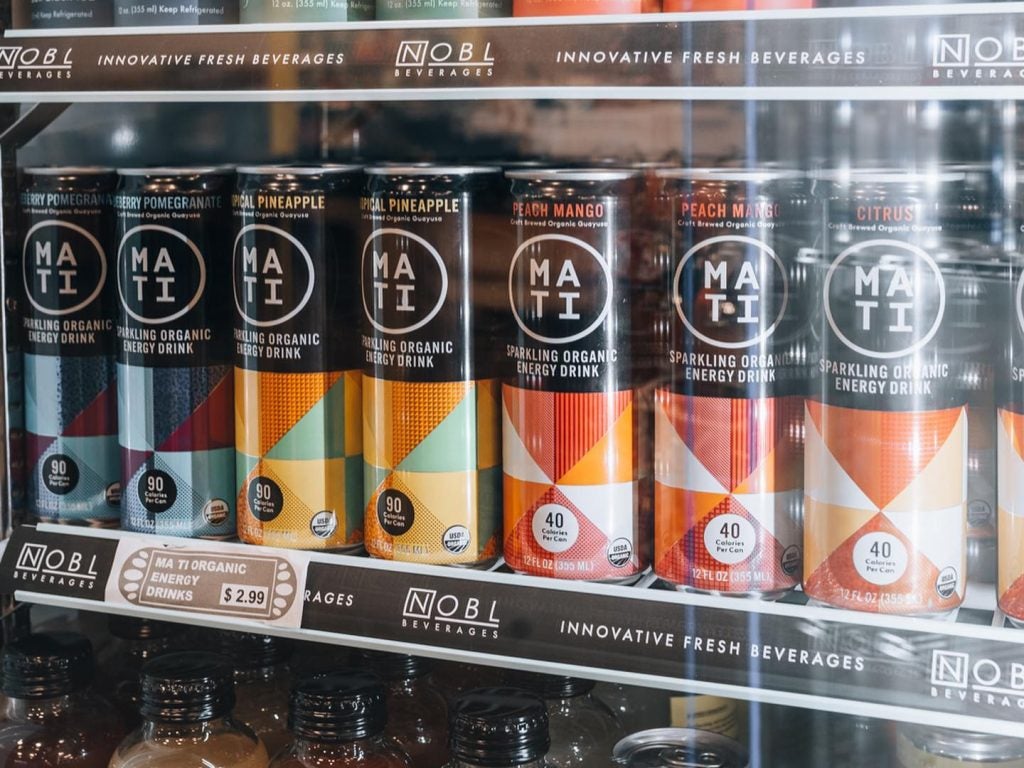 Ramshaw suggests the energy drinks category "has likely gone under the radar" in the past but, as brands sought to build their customer base, so more attention has been paid to the products and the recipes behind them.
"The category skewed so heavily towards younger demographics that typically pay less attention," he explains. "But, in the past decade, operators in the category have attempted to expand the reach of energy drinks to older, more attentive and mainstream demographics. As a result, we're seeing a lot more 'natural' energy drink products that, on first glance, may look more like enhanced water products. It seems some brands are trying to shy away from promoting themselves as pure energy drinks". 
Small brands seek to ride trend
In the period from 2017 to 2022, the number of energy drinks bearing a 'natural' claim increased by 58%, with brands like Purdey's, Virtue and Tenzing touting their 'natural' or 'clean energy' credentials.
Huib van Bockel, a former marketing director at Red Bull, set up Tenzing in 2016. The drink is named after Himalayan Sherpa and mountaineer Tenzing Norgay who, along with Edmund Hillary, was the first to climb Everest. Ingredients include Himalayan rock minerals, green coffee caffeine, guarana and green tea.
At present, the lower-sugar Tenzing is sold in the UK and the Netherlands. The UK company is embarking on fresh funding and told Just Drinks earlier this month it is looking for "value-added partners" to help further grow the business.
Another business that has hit the market promoting its 'clean' credentials is US-based Clean Energy. Ted Volz created the smoothie in September 2021 after scouring the marketplace for a sports nutrition product he could use. He failed to find anything suitable so Clean Energy was born.
"We are the only clean-label sports nutrition or energy drink in the US that provides an ingredient list that is 100% organic fruits and vegetables that are also kosher and gluten-free," Volz says. "I think consumers are increasingly looking for clean label options across all types of packaged food and cosmetics, including sports nutrition and energy drinks."
Nobl Beverages is another company that produces a growing range of clean-label drinks. The company was founded in 2015 by Connor Roelke, who won a business competition and quit his day job to launch what started out as a cold brew coffee company.
Today, Nobl produces cold brew tea and coffee drinks, in addition to the 'plant-powered' organic energy drink brand Mati. Nobl also offers a co-packing service to drinks brands from its production facility in New Hampshire, which Roelke says he was forced to build because no one else could make the company's products.
"We focus a lot on process and how our products are made and we try to communicate that as best as we can," says Roelke. "The primary shift around clean label is the lack of use of preservatives and, to accomplish that, most products are treated with heat through tunnel pasteurisation or flash pasteurisation.
"So, when I think of clean label, for me, that means no preservatives but we've sort of taken it one step further. We use sugar and honey and other sweeteners in our products but you're not going to find us using artificial sweeteners."
At Finlays, Edwards says coffee-based products like the ones produced by Nobl have long been used by drinkers looking for a clean energy boost and this trend has accelerated recently with brands introducing hybrid coffee and energy drink products to capitalise on consumer demand.
"Products such as Starbucks Doubleshot, Monster Java and Coca-Cola with Coffee have proven popular with consumers seeking a caffeine boost with the taste and experience of RTD/iced coffee," she says.
Edwards adds that "naturally energising" plant-based ingredients can help brands tap into demand for 'cleaner' products, which, in turn, has driven demand for coffee, tea and botanical flavours.
"Green tea is popular as a natural source of caffeine that is familiar and therefore accessible to consumers. It also boosted by a 'health halo', with 57% of European consumers believing it has a positive impact on their health," she says, citing GlobalData research.
One up-and-coming business that touts its short ingredient list and is targeting coffee drinkers is UK-based PerfectTed. The London-based company says its matcha-based energy drink uses "few, simple, 100% natural ingredients" and offers "no additives, preservatives, or added sugar – just all-natural energy".
PerfectTed, set up in 2021, has listings with Tesco and, earlier this year, appeared on BBC business pitch programme Dragons' Den and attracted £50,000 (US$63,720) of investment.
"From the beginning, we weren't actually targeting the Red Bull consumer, because we felt the Red Bull consumer would continue to drink Red Bull and maybe isn't as keen to adopt healthier options or they just aren't as aware," PerfectTed co-founder Marisa Poster told Just Drinks in March.
"So, we were kind of looking to that coffee drinker to substitute their second or third cup of coffee. Now we're actually finding and we're getting such an influx of messages from people saying 'I saw you on the shelves at Tesco, I was about to reach for a Monster, but yours was really appealing with your fruity flavours and your green tea energy.'
Poster added: "We can be a substitute to two different categories, as well as for tea drinkers because matcha is a tea. We've been asked before: 'Are you an energy drink? Are you a sparkling tea?' We play in a few different categories but we're really trying to disrupt the natural energy space. 
The importance of flavour
GlobalData's Ramshaw says energy drink companies have sought to innovate with flavour to expand beyond the "stereotypical audience of young gamers and labourers".
He continues: "Ten years ago, 'original energy' flavoured products accounted for 45% of energy drinks sold in the US but it has steadily fallen to 37% in 2022. Instead, the fastest volume growth has come from flavour profiles such as berries, citrus or orange that are much more easily understood by older demographics.
"Also, we see a lot of category blurring with energy drinks that are trying to anchor themselves to categories that are perceived as more healthy such as juices. Monster now have eight energy and juice SKUs." 
While much of the recent innovation in the 'clean' energy drink segment has been driven by SMEs, larger players have inevitably responded. Monster has sought to expand its portfolio to cater to changes in consumer demand; in March, the company launched the "zero sugar, low-calorie" Reign Storm, developed to provide "clean energy".
"Large companies are reacting by rolling out 'natural' and 'no sugar' options, but when consumers look at ingredients lists, they find incongruence between the marketing and the substance," insists Clean Energy's Volz. "Clean label is meant to cut through the obfuscation and provide truth and transparency. That's what clean energy provides."
That said, it appears likely more products will hit the shelves, given growing consumer interest in the area.
"This trend has huge potential in mature and developing consuming markets; demonstrated by the four in ten (41%) German consumers who are willing to pay more for energy drinks containing only natural energy boosters," Finlays' Edwards notes.
And, although the clean energy drinks sector is still in its relative infancy when you compare it to the wider energy drinks parent category, there are some who believe it is already at an inflection point. One such entrepreneur is Richard Laver, the founder of US plant-based tube feeding company Kate Farms, who has just launched a 'better-for-you' energy drink brand called Lucky F*ck.
"For a long time, companies have been trying to raise the bar by adding more novel ingredients and expanding on legacy ingredients by adding more caffeine, taurine, vitamins," Laver says. "The organic industry has tried to dip its toes in energy with cleaner ingredients but they have yet to nail the performance part, so they have had trouble scaling these companies. We are going to evolve to a more simple ingredient list.
"There are many consumers that fear energy drinks. They feel they might cause them anxiety or have them end up in the emergency room. These people don't like coffee and want an alternative but they want to feel that the safer alternatives work. Many natural drinks are good but they don't quite give you the kick. Consumers will wish to see low to no-sugar options without the need to sacrifice performance. This will drive future category growth."