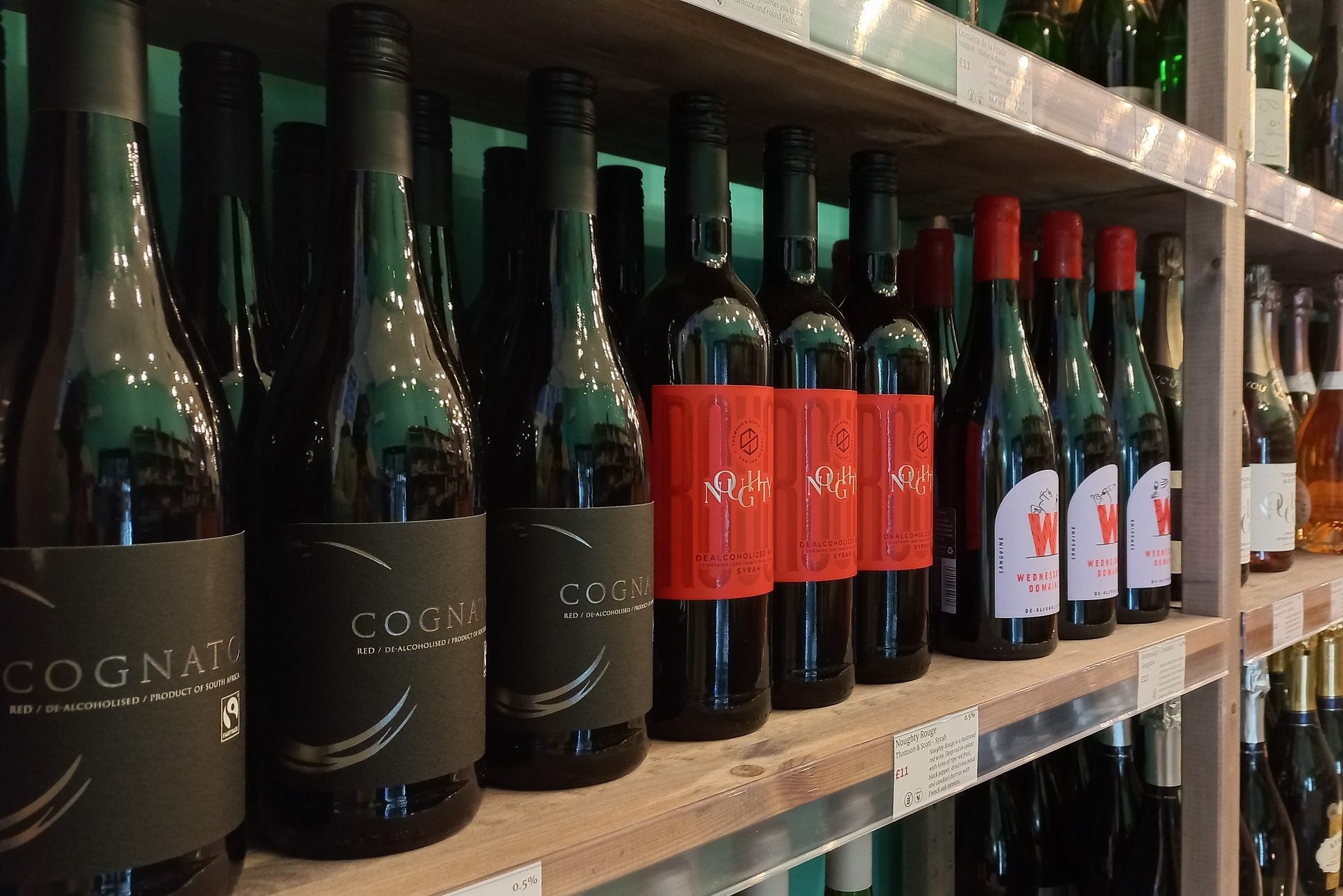 The world of alcohol-free is on a roll. If wine was the drink of the 1990s, gin the spirit of the noughties and craft beer the soul of the last decade, the story of the 2020s could be drinks sans booze. More Caring 20s than Roaring 20s, Jay Gatsby would be horrified.
UK hospitality research group KAM has produced a low-and-no market report in association with the alcohol-free beer brand Lucky Saint for several years and they see alcohol consumption dropping across all age groups.
And while the number of teetotallers has grown slightly, this is essentially a trend of moderation, not abstention. Older age groups are moderating by cutting back on the number of days on which they drink; millennials and Gen Z are alternating non-alcoholic drinks with alcoholic versions – so-called 'zebra-striping' – when they socialise.
The KAM report is, admittedly, focused on one market: the UK. But, having spoken to people across Europe, the Americas and Australasia, it very much chimes with feedback from elsewhere. The rationale from age group to age group and from country to country can vary – from saving money to sleeping better and improving fitness to preserving mental health – but adults the world over are drinking less than any of the recent generations before them.
Why wine has been left behind
In the alcohol-free gold rush, beer has been a clear winner and is likely to continue to be so. Spirits – usually tapping into the continued cocktail craze rather than designed to be drunk neat – are on the up, too. Until recently, wine had lagged behind for several reasons.
Firstly, wine lacks the huge brands that can break a category open. Heineken 0.0% – an excellent alcohol-free version – is widely credited with blazing a trail for beer. Tanqueray and Gordon's are giving the world's gin lovers juniper without abv.
How well do you really know your competitors?
Access the most comprehensive Company Profiles on the market, powered by GlobalData. Save hours of research. Gain competitive edge.
Company Profile – free sample
Thank you!
Your download email will arrive shortly
Not ready to buy yet? Download a free sample
We are confident about the unique quality of our Company Profiles. However, we want you to make the most beneficial decision for your business, so we offer a free sample that you can download by submitting the below form
By GlobalData
But wine is an enormously diffuse market with far lower brand recognition and loyalty. There are producers that are going long on creating high-quality and broad-ranging de-alcoholised portfolios but even a well-respected name like Torres does not have the global reach of Heineken or Gordon's gin.
Then there's the process itself. Making alcohol-free wine (as opposed to low-alcohol wine) is extremely difficult. Whereas beer (often only made to a low abv to begin with) only needs to lose 3-4% of alcohol in the de-alcoholisation process, wine typically drops 12-13%.
In the process, as one producer puts it, the wine "loses a lot of everything". Not just flavour but balance, too. Body is reduced and acid and tannin can seem harder and more pronounced.
"Alcohol supports and lifts aroma and flavour, and adds body to a wine, so when alcohol is removed, it is unavoidable that some flavour, aroma and body will be lost," says Richard O'Brien, commercial sales manager at the Giesen group in New Zealand.
Unlike spirits, wines are not mixed, making it difficult to hide flavour or structural issues. Often, the industry uses sugar to make up for the lack of mouthfeel provided by alcohol, which, for a typically health-inspired consumer, is not ideal.
Anna Fellenius, head of alcohol-free at Sweden's retail monopoly Systembolaget, says sugar "doesn't seem to have scared away customers as much as we thought [it would]".
Nevertheless, Laura Willoughby at Club Soda, the alcohol-free retailer and bar in London, thinks producers "creating flavour without adding sugars would be a big win".
Perhaps unsurprisingly, given all this, lighter white wines such as Sauvignon Blanc and Riesling – which don't rely on body and weight for their appeal – are typically the most successful. Sparkling wines – where bubbles add texture, and both sweetness and high acidity are commonplace – are proving a successful means of entering the category.
When it comes to reds, current wisdom has it that naturally fruit-forward varieties with plenty of body but moderate tannins perform best. No surprise, perhaps, that Shiraz was a component in three of the four gold medal-winning red wines at the inaugural World Alcohol-Free Awards, held earlier this year.
Reasons for optimism
It is true de-alcoholised wine tastes less like its alcoholic equivalent than beer does and that wine producers are having to work incredibly hard to create acceptable alcohol-free alternatives. But the signs are they are getting there. Consumer rates of trial of alcohol-free wine might be below those of beer but they are significantly ahead of where they were even two years ago.
"Most surprising has been the improvement in non-alc reds"

Victoria Watters
Moreover, this seems to be a common thread globally.
Marielle Timmermans of Amavine, the online alcohol-free boutique in the Netherlands, describes wine as "the most important category… performing at double-digit growth".
At Club Soda, Willoughby says alcohol-free wine is an "in-demand category", not least because it is relatively affordable.
"The price point suits our current times," she adds. "It is easier to pick up a bottle for an evening at £11 ($14), rather than a £30 bottle of spirit."
In New York, Douglas and Victoria Watters opened their boutique two years ago, expecting to focus on beers and spirits but consumer demand has forced them to add more wine, with the latter now one of their best-selling categories.
"Most surprising has been the improvement in non-alc reds," Victoria Watters says. "Brands like Sovi have cracked the code and our customers can't get enough."
One Canadian alcohol-free specialist is even more effusive about the role of wine in their business, saying: "In 2023, about 70% of our sales are wine, [in order] sparkling white wine, red wine and then white wine. For us, it's the most valuable product type in the non-alcoholic product world – the fastest moving good with the highest ticket price."
Major retail support for alcohol-free wine lacking
These businesses are all small, specialist operations, dealing with engaged consumers, and progress has been slower in larger retailers, where alcohol-free ranges are often small. This journalist's local supermarket has significantly more listings of rosé wine than it does of all alcohol-free, for instance.
Louie-Joe Findlater of upmarket French alcohol-free sparkler French Bloom (conceived by model Constance Jablonski and drinks world scion Maggie Frerejean-Taittinger) is not alone in feeling frustrated at mass-market ranges that he sees as limited and uninspiring.
"We need to see a greater acceptance of premium alcohol-free products in national multiple retailers and with activations worthy of an aspirational lifestyle brand," he says.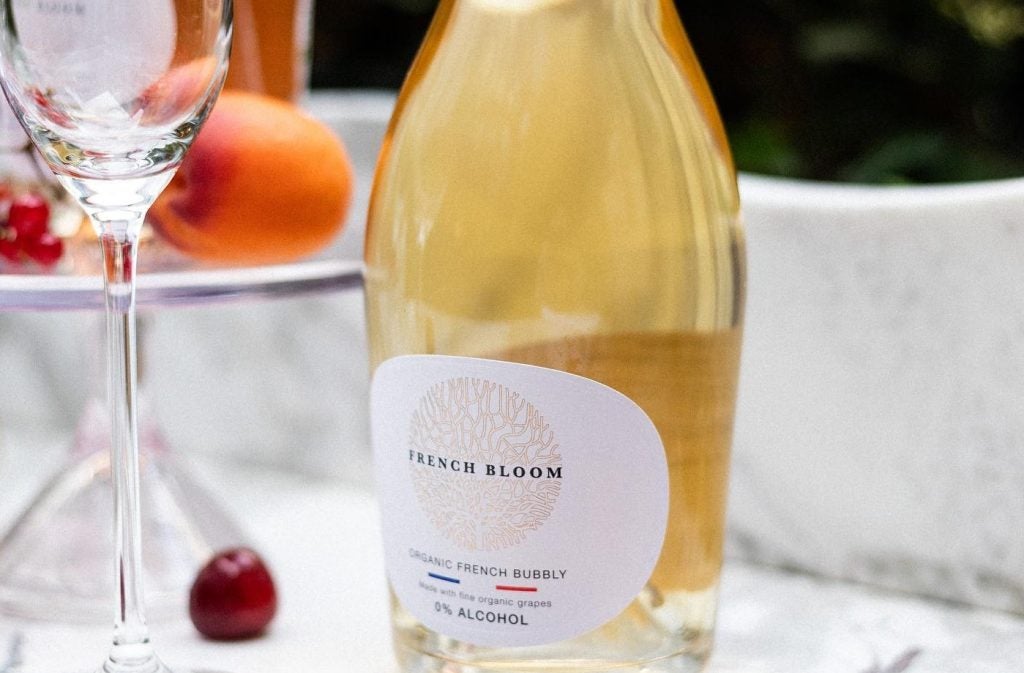 Not all retailers are behind the curve, however. In Sweden, Systembolaget, has over 50 alcohol-free listings, with the range re-evaluated four times a year.
"The number of submissions we receive from producers of de-alcoholised wines is increasing," Fellenius says. "It's a sign of the growing importance of the product segment."
Systembolaget is always open to aromatic whites such as Riesling, Muscat and Sauvignon Blanc but is otherwise not dogmatic, so long as it can field a wide range of style profiles within its quality parameters. That said, in keeping with its strong work on sustainability, it also prioritises packaging with a lower carbon footprint, such as cans, lightweight glass, larger formats, PET and paper packaging.
Fellenius believes quality has increased significantly of late, particularly in sparkling wine, which is closer in flavour and texture to its alcoholic equivalent than still wine is, and therefore an easy switch for consumers. It's a viewpoint that is echoed elsewhere.
Interestingly, the most globally recognized alcohol-free sparkling wine is not produced by a big name but by an ex-journalist. Amanda Thomson (like many AF creators) established Noughty out of frustration at the lack of quality alcohol-free options available and has gone on to pick up medals and accolades galore.
The brand has made up for a minuscule marketing budget with extensive in-person meetings by the founder, and a savvy and dynamic social media presence. This year, Noughty has added a range of still wines to its fizz and was recently voted number one non-alcoholic wine by USA Today.
"It's beginning to gain brand recognition," Club Soda's Willoughby says. "Customers are asking for it by name."
Work to be done in on-trade, too
Supermarkets are where most consumers enter the category but the on-trade is also important. According to KAM's report, 25% of consumers discover low-and-no drinks in pubs and 19% in restaurants. There is work to be done in both these places.
The challenge is to encourage venues to train their staff and promote it on the menu

Laura Willoughby, Club Soda
Alcohol-free wine's – even sparkling wine's – visibility rating in the on-trade is half that of beer, suggesting venues are not doing enough to stock it or, if they do, to promote its existence.
French Bloom's Findlater says that, in the 18 months they have been selling into the UK on-trade, sommeliers and wine buyers have shifted from "seeing zero demand for alcohol-free wines" to wanting to stock them because they know people will ask for them.
But stocking and selling are two very different things.
"The challenge now is to encourage venues to put alcohol-free wine on the menu by the glass, train their staff and promote it on the menu," says Willoughby. "There will be the pull-through."
The KAM report concurs, with the authors concluding that while hospitality staff are "doing a good reactive job in offering advice when prompted, they are not doing a good pro-active job at trading [non-drinking] customers away from water".
Even huge wine lists rarely have more than a handful of alcohol-free wines at best. And, in this, there are parallels with big-volume retail.
Consumer demand is there and increasingly the products are there. But outside specialist retailers (often online) or venues, the cautiousness of the gatekeepers is holding back the development of the category.
There is a good deal of noise in the trade and lifestyle press but overall volumes – for the moment at least – remain small by global standards.
As David Harris, research director at GlobalData puts it, "it's not like these [AF wines] are going to be massive brands any time soon."
This article initially appeared in the latest issue of Just Drinks' quarterly digital magazine