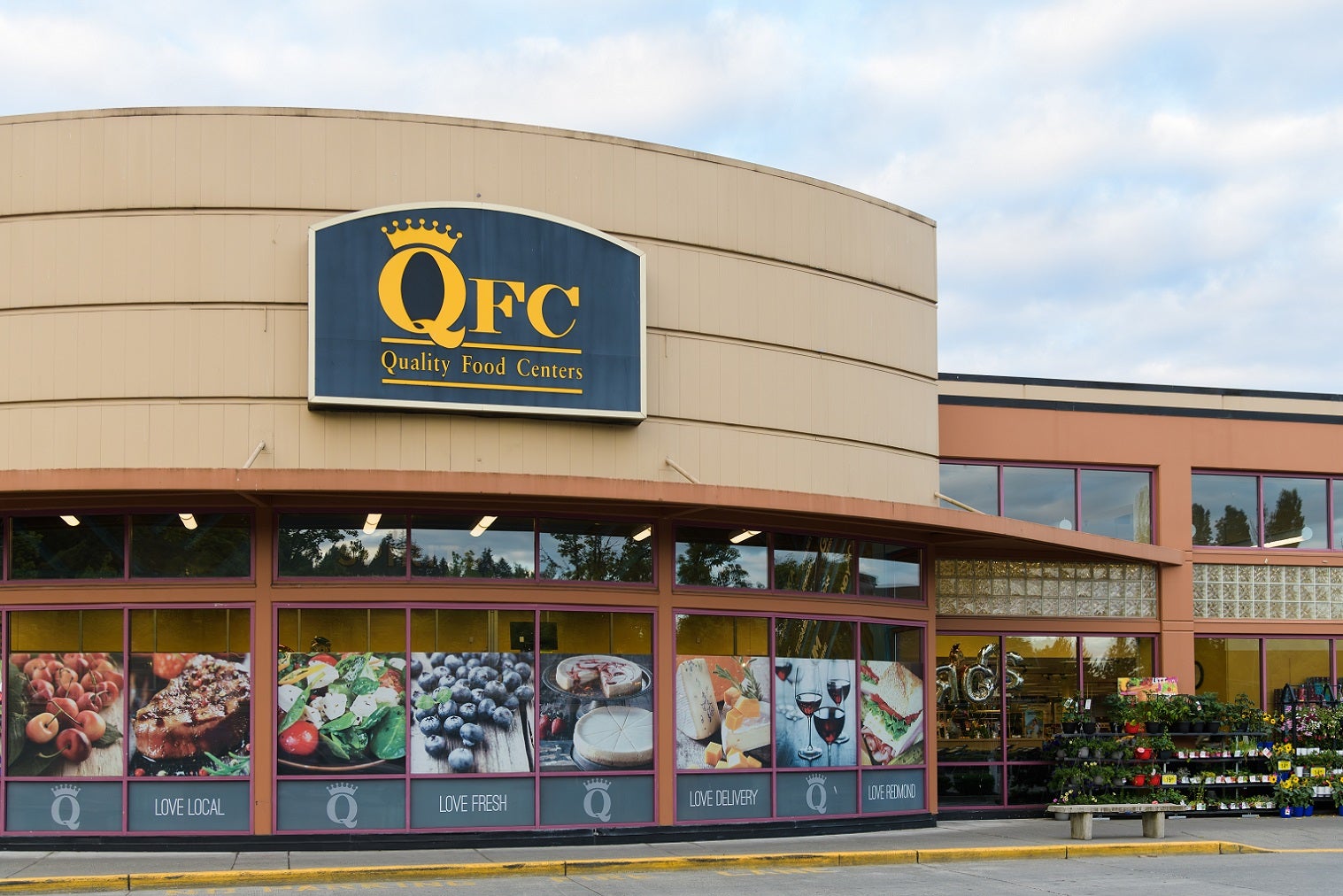 The plan drawn up by Kroger and Albertsons to sell more than 400 of their stores to C&S Wholesale Grocers won't likely be enough for the US retail giants to get the green light from Federal Trade Commission (FTC) chair Lina Khan and secure regulatory approval for their mega-merger.
Khan is sceptical about the plan outlined by Kroger, Albertsons and C&S based on a similar scenario with a past grocery industry deal, the Albertsons-Safeway merger of 2015.
In a 2017 paper in the Harvard Law & Policy Review, "Market Power and Inequality: The Antitrust Counterrevolution and Its Discontents", she used that deal as a case study on how not to design divestiture packages to win backing for big grocery mergers.
The plan designed by Kroger, Albertsons and C&S is basically a slightly enhanced version – 413 stores, some distribution centres and other extras like five private-label brands – of the Albertsons-Safeway divestiture package that went south nearly a decade ago.
To get that deal through, Albertsons and Safeway agreed to sell 168 stores, including 146 alone to small supermarket chain Haggen.
Many industry players didn't think that plan would ultimately work, primarily because it involved too many outlets for Haggen to assimilate and operate. Haggen went from 18 stores to 164 units overnight but, months later, filed for Chapter 11 bankruptcy. "Underscoring how the remedy backfired, Albertsons has reacquired a number of the stores it sold through the bankruptcy process," Khan wrote in the 2017 paper.
How well do you
really

know your competitors?

Access the most comprehensive Company Profiles on the market, powered by GlobalData. Save hours of research. Gain competitive edge.
Company Profile – free sample
Thank you!
Your download email will arrive shortly
Not ready to buy yet? Download a free sample
We are confident about the unique quality of our Company Profiles. However, we want you to make the most beneficial decision for your business, so we offer a free sample that you can download by submitting the below form
By GlobalData
I've talked with members of the Haggen family about the deal in the past and they basically cited the sheer number of stores it took on as the primary reason for the failure of that deal.
I have similar reservations about the Kroger-Albertsons disposal plan, largely because C&S is primarily a wholesaler to independent retailers rather than a major retailer itself, although it does operate around 160 stores under various banners.
Khan has been traveling around the country, including recently to Nevada (which is one of at least 16 states investigating the $24.6bn Kroger-Albertsons merger), attending a public meeting convened by state Attorney General Aaron Hall. At the meeting, Khan reiterated her concerns over the plan – something she's been doing frequently this month – and raised questions that suggest she views the mega-merger as worthy of a court challenge on anti-trust grounds.
I can't predict whether or not the Kroger-Albertsons-C&S package will succeed or fail. There are too many variables involved. I can say that, on paper, the transaction appears to be well-crafted. The stores being sold to C&S represent no loss to a combined Kroger-Albertsons in the big picture of a mega-chain, while the five private labels included in the deal are at best tertiary brands for the enlarged retailer. These are private labels a combined Kroger-Albertsons would be fine discontinuing if they weren't included in the package.
However, in my view, Khan will not approve the Kroger-Albertsons deal based on its planned transaction with C&S.
First, evidence suggests the FTC chair doesn't think the divestiture plan will work. That it will be Albertsons-Safeway-Haggen redux. That the disposals don't address the anti-trust concerns surrounding the merger.
Additionally, central to union opposition to the deal is the argument it will create a monopsony, or single buyer, in the market for grocery workers in many markets. I see indications Khan might share this view. If so, it creates an even stronger argument she won't approve the Kroger-Albertsons merger even with the deal with C&S. The CEO of Kroger has made a point of saying C&S will honour all current union agreements but union officials and others are sceptical the wholesaler will do so.
Lastly is politics. The proposed date for the merger to be finalised is 2024, which is an election year – both Presidential and for Congress. The Biden administration is heavily focused on what it calls "equity" and is supporting labour unions. This week, Biden joined striking auto workers on a picket line in Michigan, making him the first US President to do so.
On top of this macro-political environment is the micro-political environment, which also has a legal basis. The Secretaries of State of seven US states, including the "swing state" of Arizona, have questioned the merger. Meanwhile, attorneys general in four other states – California, Illinois, Maryland, and Nevada – have either started actions against the merger or are considering them. That group of states is part of the Biden administration's electoral college base.
Biden, too, has sounded a solid note, particularly rhetorically, for more economic fairness and against further concentration of big business. A major part of his positioning during the 2024 campaign will be his support for the little guy and opposition to corporate concentration and the concentration of wealth in too few hands.
It's my view that Biden's stance on the Kroger-Albertsons merger mirrors that of Khan and, if she opposes the deal – which I think she will based on the C&S divestiture plan – he will support her and the FTC.
Kroger and Albertsons tried to create some flexibility in their divestiture plan with C&S, saying the wholesale grocer might take more stores if needed. Unfortunately, though, this won't help. Were C&S to say it will buy more than the original 413 outlets, it strengthens her argument based on the Albertsons-Safeway-Haggen case, which is likely to be central to her thesis.
Suppliers – CPG brands and the companies that own them – won't be materially hurt by a Kroger-Albertsons merger, which is something I wrote in detail on these pages nearly a year ago.
What is hurting suppliers is the uncertainty over whether or not the merger will be approved. CPG companies need to know whether or not they'll be supplying a combined Kroger-Albertsons mega-retailer or if they'll be continuing to do business with two grocers. There's a lot of money riding on which of the two scenarios will be the case. There's a lot of uncertainty in just this regard starting to build in the CPG community.
If the FTC opposes the merger, Kroger and Albertsons can pursue it through the courts but that could take months or even years. That would be bad news for all stakeholders, including shareholders and suppliers.
A better idea instead is for Kroger to spin off another 500 or 600 stores to a larger group of established retailers. There are retailers that do want to buy some of the Kroger- and Albertsons-owned stores.
Doing so might address Khan's apparent concerns, weaken the argument the mega-merger violates anti-trust law and soothe union concerns. It would be hard then for the FTC to not approve the deal.