Adnams Sea Fog Hazy IPA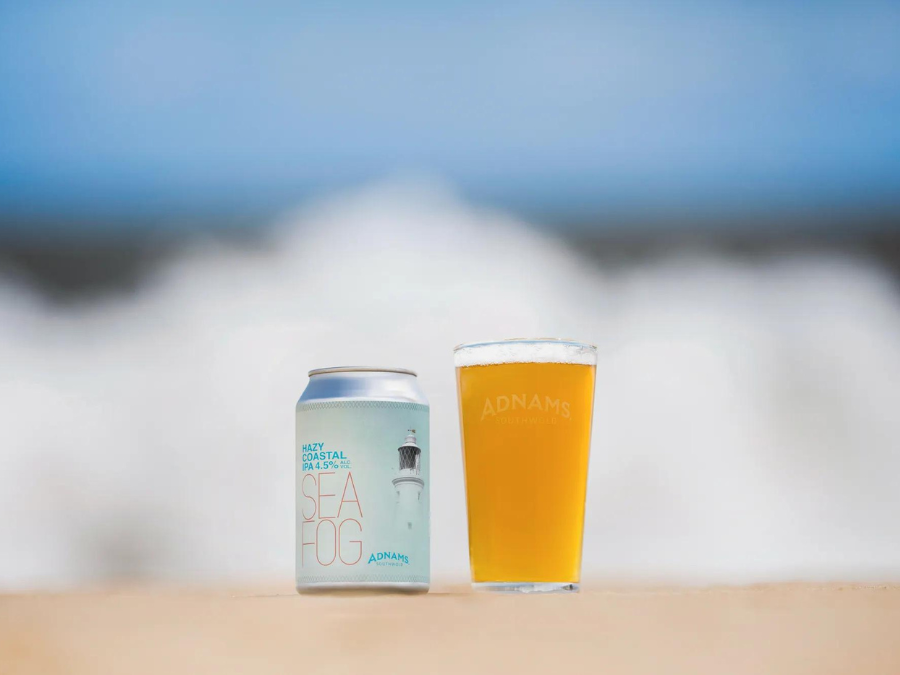 Category – Beer
ABV – 4.5%
Location – The UK
Price – SRP of GBP22.99 (US$25.80) per 12 pack
To mark its 150th anniversary, UK brewer Adnams has released a hazy, unfiltered IPA brewed with a combination of UK and US hops. Sea Fog is a departure from the Suffolk-based brewer's more traditional, bitter beers, and is available across 33cl can, 30l keg and cask formats.
Just Drinks thinks: The ubiquity of Hazy IPA has been one of the longest-lasting trends of the craft beer era on both sides of the Atlantic, so it's little surprise to see more traditional breweries getting in on the action. Adnams' offer still falls towards the safer end of the abv spectrum at 4.5%, but perhaps that's to be expected given the UK's typically larger imperial pint serving measure (56.8cl) and the Suffolk brewer's typical target consumer.
As drinkers continue to seek less bitter flavour profiles from their beer (21% of global consumers now state that they prefer sweet flavours in alcoholic drinks, according to GlobalData) and cut back on their alcohol consumption, we expect to see more breweries experimenting with low IBU, session-strength beers.
Nouveau Wine Pot Luck Pet Nat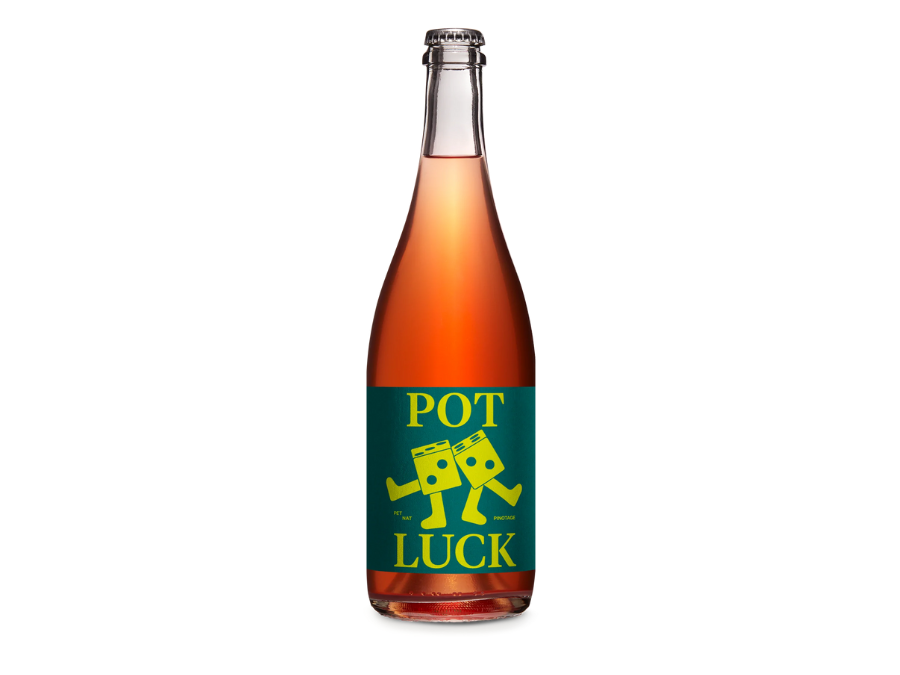 Category – Wine
ABV – 11.5%
Location – The UK
Price – SRP of GBP18.75 (US$21.05) per 75cl bottle
UK wine brand Nouveau Wine has launched a petillant naturel made using 100% South African Pinotage grapes. Pot Luck is a low-intervention wine naturally carbonated in the bottle and is vegan friendly.
Just Drinks thinks: Traditionalists will turn their noses up at the growing influx of low intervention, natural and organic wines, but the segment continues to benefit from consumers' demand for more 'naturally' produced products.
Fifty-six per cent of global consumers state the health-and-wellbeing credentials of a product influences their consumption choices, according to GlobalData. While alcohol can never truly be described as 'healthy', Pot Luck's claims (sustainably farmed grapes, hand harvested and spontaneously fermented) certainly won't harm its appeal among more welfare-conscious drinkers.  
NIO Cocktails x Drink Kong box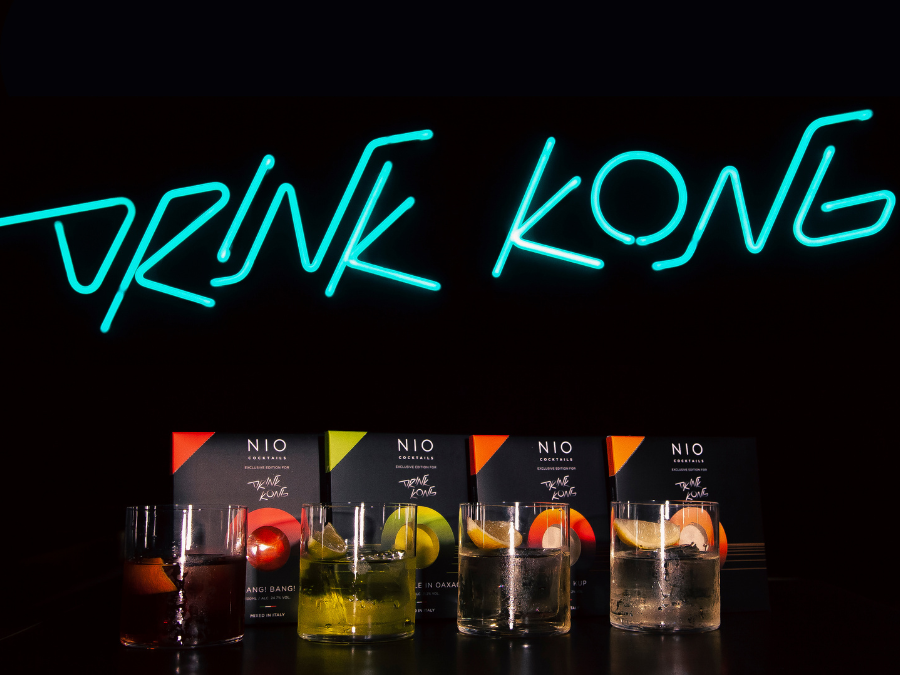 Category – Spirits
ABV – 21.4-24.7% ABV
Location – The UK, Italy, Germany
Price – GBP29.99 (US$33.66) per 10cl pack
Italian cocktail start-up brand NIO Cocktails has teamed up with mixologist Patrick Pistolesi to release a four-pack of pre-mixed cocktails. The NIO Cocktails x Drink Kong collection is made using Diageo-owned spirits brands and is delivered in letterbox-friendly, low-waste packaging.
Just Drinks thinks: With sustainability and the environment high on the list of priorities for both brands and consumers, these innovative, D2C cocktail packs tick all the right boxes (pun very much intended).
The convenience trend that has seen RTD cocktails amass widespread popularity is also catered to here, although the product's price point could prove problematic if at-home consumers look to cut discretionary spend. To compensate, the brand may look to the B2B market, where it has already found some success in securing listings in restaurants, luxury hotels and specialist wine & spirits stores.
Migros Delica AG Coffee B "coffee ball"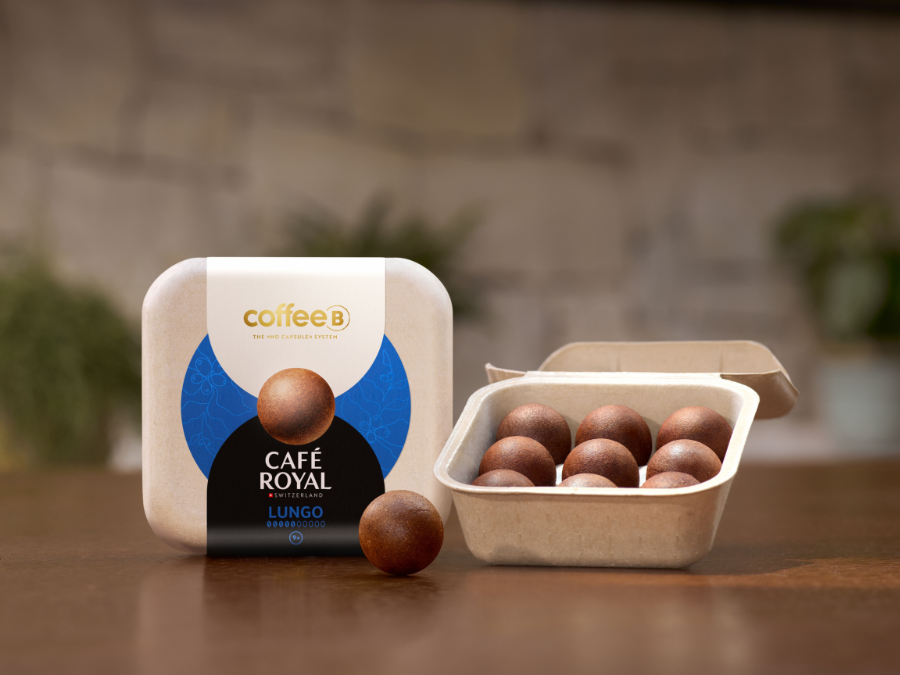 Category – Coffee
ABV – N/A
Location – Switzerland, France
Price – Not immediately available
Swiss retailer Migros has rolled out a 'zero-waste' coffee pod solution designed to replace capsules with fully compostable balls that can be discarded with spent coffee after use. The company will roll out the CoffeeB system alongside a special coffee maker in Switzerland and France this year, followed by Germany in 2023.
Just Drinks thinks: Coffee pods are the most among the worst forms of human waste for the environment (according to a 2021 study by Packaging Online), and Migros Coffee B zero waste coffee balls appear – at a first glance – to be a genuinely game-changing innovation which, if successful, will surely be copied by many of the Swiss company's competitors.
One possible drawback is if the pods are only compatible with Migros' dedicated coffee machine, which could see old machines heading en-masse to landfill. If the retailer can somehow engineer the technology to work universally (or at least on its own older devices), it could spell the death knell for traditional, aluminium coffee pods.
Asahi's Carlton & United Breweries Sungazer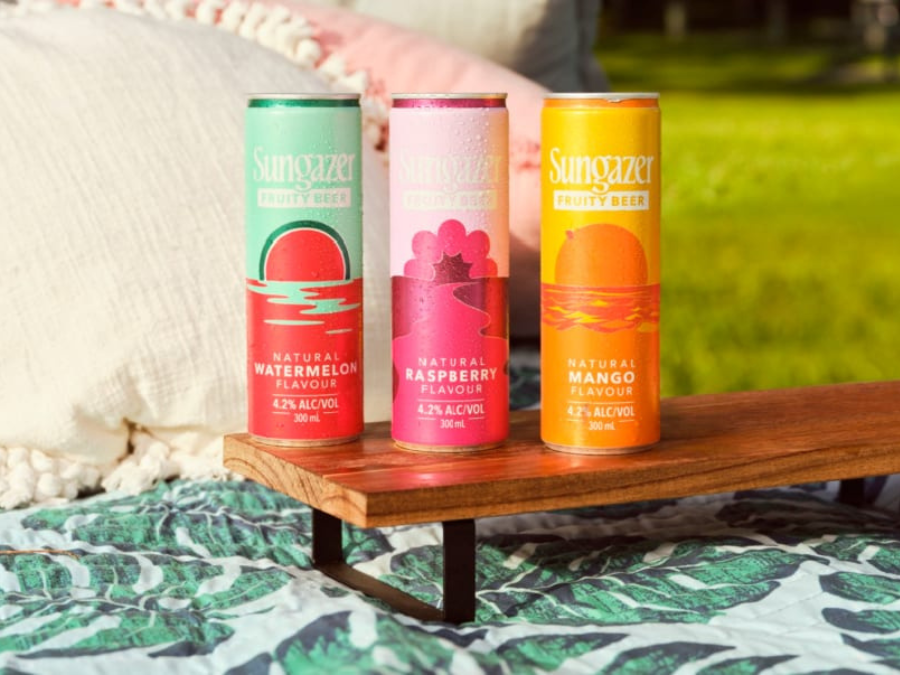 Category – Beer
ABV – 4.2%
Location – Australia
Price – Not immediately available
Asahi's Carlton & United Breweries has launched a range of beers made with fruit flavours including watermelon, mango, strawberry and lime. The four-strong Sungazer line is aimed at consumers seeking a sweeter flavour profile with reduced bitterness.
Just Drinks thinks: Not one for the beer purists among our readers, but an intriguing development nonetheless. Asahi's latest innovation Down Under is a clear play to (re)capture drinkers from the RTD and seltzer categories. While beer remains top dog in Australia, the aforementioned categories are scooping up market share, especially amongst younger-LDA consumers, which is forcing brewers like Asahi to think outside the box.
CUB says that its Fruity Beers differ from these craft beers which contain fruit, with the flavour being added at the end of the brewing process for a stronger, less-beery taste. Even the brand's packaging evokes that of RTD and seltzer brands, which does lead us to question – why not just launch one of these instead?