Bacardi Caribbean Spiced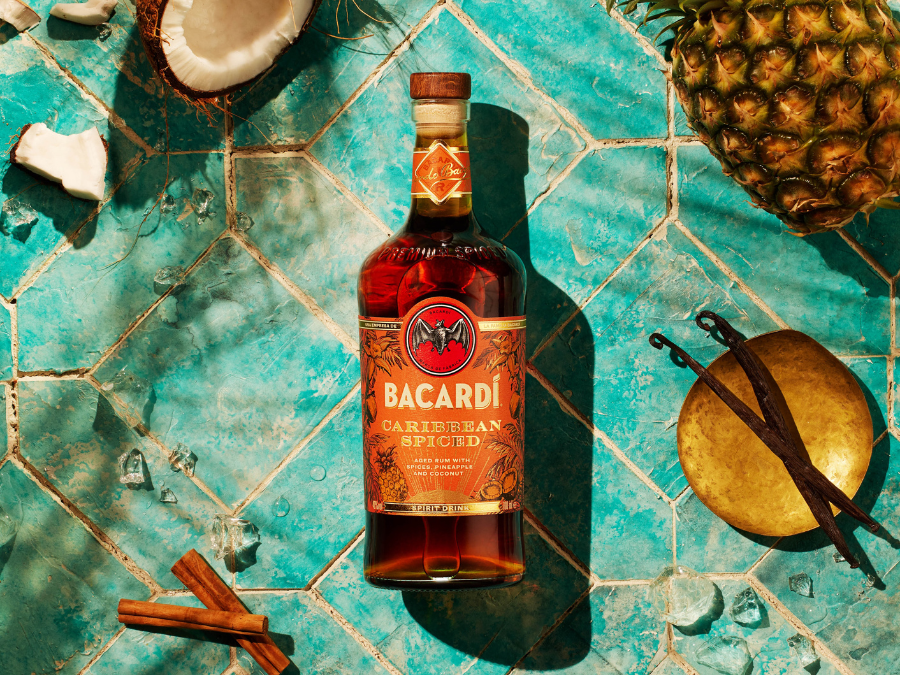 Category – Rum
ABV – 40%
Location – UK, Benelux (launch date TBC)
Price – GBP24 (US$29) per 70cl bottle
Bacardi has announced the launch of a spiced aged product – Bacardi Caribbean Spiced. The drink is made from a base of aged rum, blended with spices, pineapple, coconut water and coconut blossom.
Just Drinks thinks: Hot off the heels of Havana Club launching its own spiced variant, Bacardi has launched a Caribbean spiced drink to try and win over mixologists looking for a sweet and tropical spirit option.
Bacardi isn't the only spirits major to have got on the flavoured rum bandwagon in the UK this month; Proximo Spirits has also unveiled its The Kraken Black Cherry & Madagascan Vanilla Black Spiced Rum. That launch is the brand's second flavoured rum launch in the space of a year, following on from the debut of The Kraken Rum Roast Coffee last year.
With flavoured and spiced rums now making up 60% of the category in the UK (according to Nielsen data) and predicted to keep gaining overall market share, it's no surprise both Bacardi and Proximo have opted for the UK to be the testing ground for their latest innovations.
William Grant & Sons' Hendrick's Flora Adora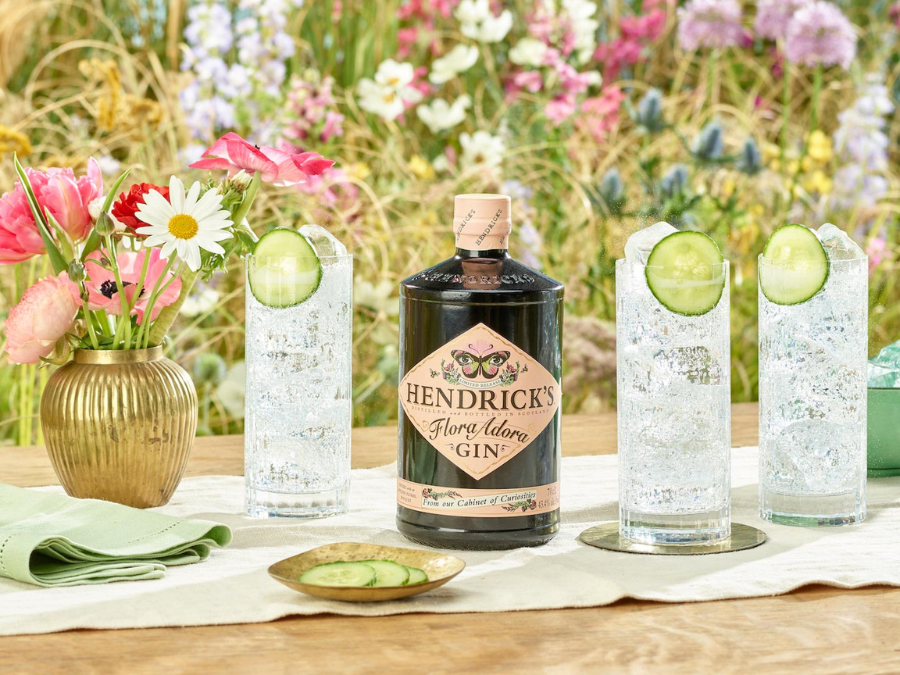 Category – Gin
ABV – 43.4%
Location – Global (40+ markets confirmed)
Price – GBP30 per 70cl bottle
William Grant & Sons has unveiled the latest edition Hendrick's from its Cabinet of Curiosities range. Flora Adora is a floral-flavoured gin made from the base of Hendrick's Gin, layered with additional rose and cucumber botanicals.
Just Drinks thinks: Hendrick's Cabinet of Curiosities range is a firm favourite with mixologists globally as a vehicle for unusual flavours that allow for widespread experimentation in cocktail-making. This latest launch looks to have one eye on spring and summer, with a floral bouquet of botanicals that will play well in an array Pimm's-inspired cocktails.
With Hendrick's having recently marked its 20th anniversary in the US (the brand is due to hit this milestone in the UK this year), it's good to see the brand remains committed to innovating in order to sustain its relevance. Flavoured gin is an increasingly competitive field but this brand has bags of credit in the bank, and we expect Flora Adora to be another successful addition to the Cabinet of Curiosities.
Loch Lomond Group's Noble Rebel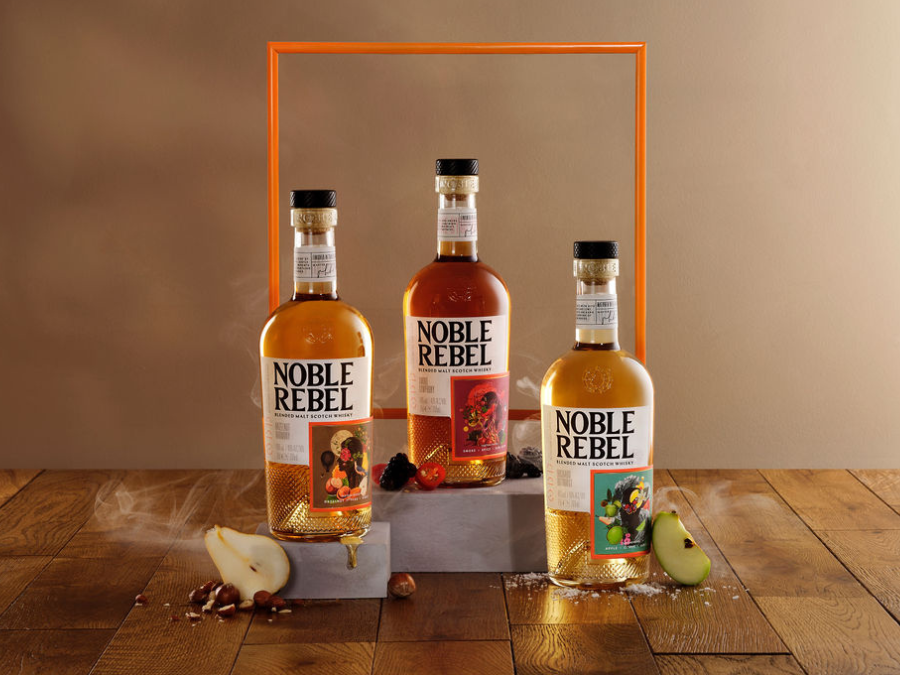 Category – Whisky, Scotch, blended
ABV – 46%
Location –UK, Poland, The Netherlands, Japan and Taiwan
Price – GBP46 per 70cl bottle
Loch Lomond Group has launched Noble Rebel, a blended Scotch whisky brand. Three no-age statement, non-chill-filtered whiskies are available at launch: Orchard Outburst, Smoke Symphony and Hazelnut Harmony.
Just Drinks thinks: One of the most interesting titbits of information to come out of last month's Scotch Whisky Association's annual figures was the news that exports of bottled blends were up 43% to GBP3.67bn. Blended whisky now makes up nearly 60% of total Scotch exports, which will be music to the ears of producers struggling with a lack of aged inventory.
Framed in this context, the decision to throw its weight behind a new blended brand by Loch Lomond Group looks like a canny one. Whisky enthusiasts ought to be impressed with the fact all three are naturally coloured, non-chill-filtered, and bottled at 46% abv. In an attempt to woo newcomers, Loch Lomond has enlisted design agency Thirst to work on the – frankly beautiful – bottle labels and mostly opted to avoid excessively peaty flavours (although if you ask this writer, the Smoke Symphony sounds the most exciting of the three).
Kirin's Hyakunen Kiwami Lemon Sour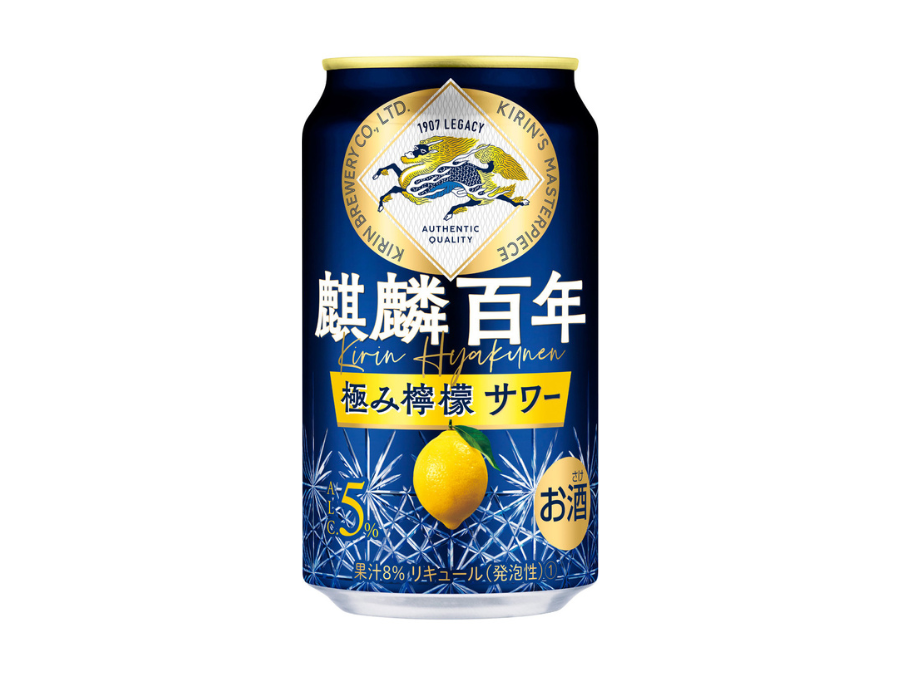 Category – Ready to Drink
ABV – 5%
Location – Japan
Price – JPY179 (US$1.31) per 35cl can
Kirin Brewery Company is to launch a ready-to-drink product made using lemon juice fermented with beer yeast. Hyakunen Kiwami Lemon Sour will be the first product made using a new patented technology from Kirin that it claims creates a "mellow mouthfeel" as well as a "good citrus aroma"
Just Drinks thinks: Chūhai or shōchū highballs have been popular in Japan for some time and high abv canned variants are often sold in convenience stores across the country. This offering from Kirin is similar to traditional chūhai in that it uses lemon as the predominant flavour, but differs in that it derives its aroma from lemon juice fermented with a beer yeast.
With taxes on RTD products set to be held at current levels until 2026 in Japan, Kirin sees further opportunities for expansion in the category. This beery twist on the classic drink will compete with Kirin's own Hyoketsu brand, as well as other brands including The Coca-Cola Co.'s Lemon-Dou in this dynamic market segment.
Asahi Europe & International's Kozel 0.0%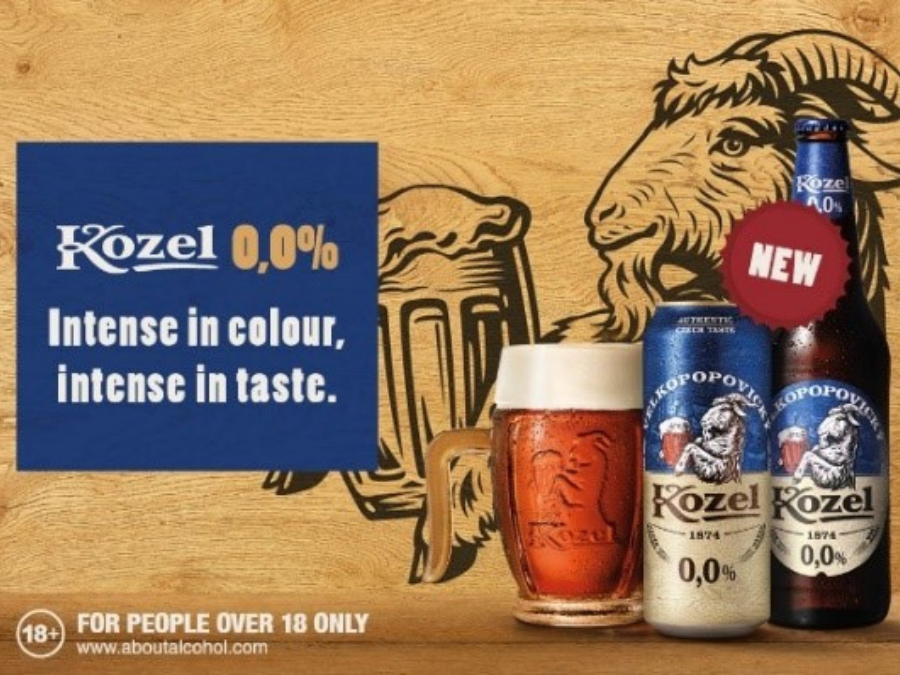 Category – Beer, non-alcoholic
ABV – 0.0%
Location – Poland, South Korea, Finland, Croatia, Slovenia and Serbia
Price – Not immediately available
Kozel is to replace its Kozel Non-Alcoholic (0.5% abv) with a new Kozel 0.0% variant in all markets in which the brand is sold. The decision was made by Asahi Europe & International with a view to expanding into new markets where 0.0% abv is required by law to be treated as non-alcoholic.
Just Drinks thinks: Asahi continues its march behind alcohol-free with a third 0.0% version of one of its flagship brands in Europe. Kozel joins a roster that already includes Peroni 0.0% and Super Dry 0.0%, and gives the group an alcohol-free variant to truly take advantage of the growing market for zero-alcohol beers in Eastern Europe.
Asahi has also followed up on this launch with the news that Kozel White, a 3.5% beer with a sweeter taste profile that debuted in South Korea last year, will be launched in Finland this year. The group clearly believes in a big future for both non-alcoholic and session-strength beers, tapping into perceived consumer demand for a fruitier, and more accessible taste profile.