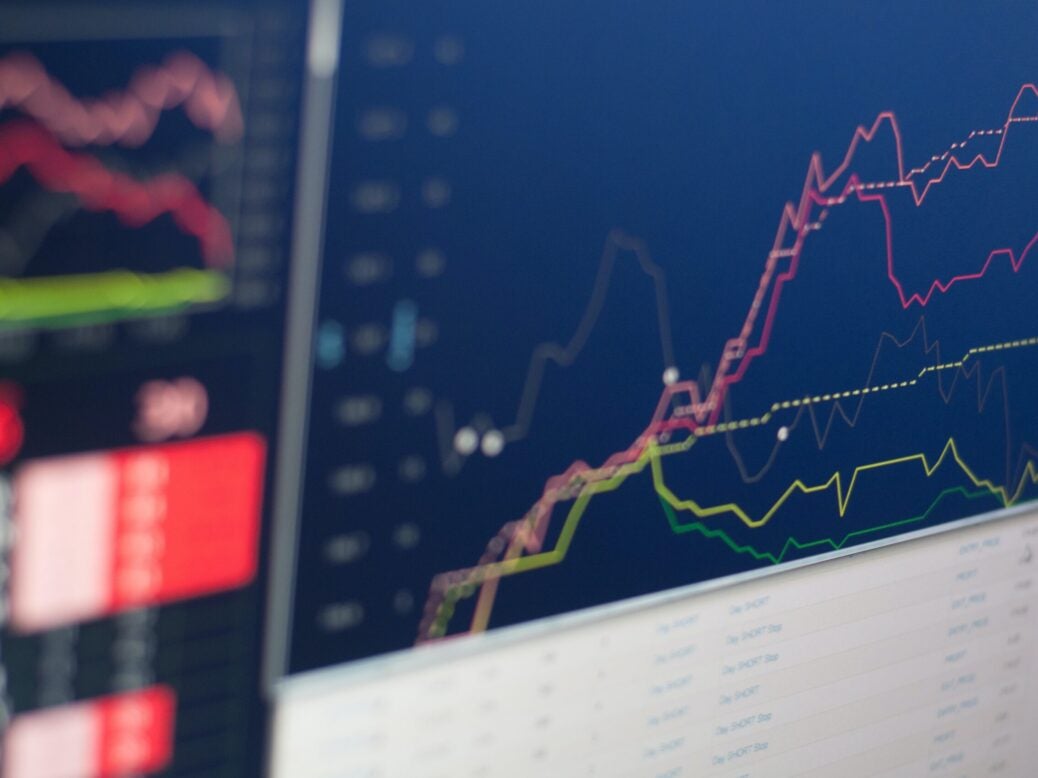 So, do you want the good news or the bad news? I am not sure which it is but this ex-analyst will be putting down his pen at the end of this month and becoming a pensioner.
I will remain a loyal customer of the beverages industry but will not be putting my views on drinks companies into print anymore. Writing for Just Drinks for over five years, after over 25 years as an analyst, has been a blast. To go out with a bang, I thought I would look at what appear to me to be the most amazing developments over the last 40 years when I have been close to the beverages industry. And, of course, I could not resist giving a few views on what's next.
Never in a thousand years – Jack Daniel's and Coca-Cola
Last week, Just Drinks reported Brown-Forman and The Coca-Cola Company were partnering to launch a Jack Daniel's and Coke RTD, initially in Mexico but then globally. For myself, and for several other old-time analysts, this was seismic.
This is Coke, deeply embedded in the southern Bible belt with its HQ in Atlanta, for which alcohol was historically a no-go area. How many times did I suggest to the company there might be a massive business opportunity here, only to be told off for suggesting something so profane.
Over the years, several bottlers seemed to get away with selling beer and soft drinks on the same truck; Coca-Cola Hellenic and the old Coca-Cola Amatil extended their involvement into spirits distribution or brand ownership. All the time, the message from Atlanta held firm. But it started to flex a year or so back as Coke got involved in new areas like Seltzers, and now the dam appears to have burst.
What can you do with one of the world's best distribution systems for consumer products and certainly the most extensive one in the beverages world? How much value could a total beverages approach generate? What does this mean for some of the traditional alcohol distribution systems, especially the brewers' owned distribution systems? Luckily, as a fast-approaching pensioner, these are not questions I will probably have to answer, certainly not in writing, but the scope for change across global beverages industries could be dramatic.
If I were still a fully paid analyst, I would be putting a Buy recommendation on Coke and considering some of my ratings on the other beverage companies.
Who would believe it? Brazilians dominating global beer
Turn your mind back to a world before the headlong consolidation in global beer that kicked off in the early 1990s.
We analysts did not really think about global beer then. There were a couple of big players in the US (Anheuser Busch, Miller owned by Philip Morris), and many operators in Europe of which the largest were Heineken, Carlsberg and Scottish & Newcastle. Just in the UK alone, there were half a dozen large independent operators. And emerging markets tended to be unknown territory for we analysts, although we would occasionally see companies like South African Breweries do a presentation in London, usually to coincide with a rugby international at Twickenham.
We then saw the "dance of the elephants", as one of my competitors described it, as the large players hoovered up smaller operators and then in turn often got eaten themselves. Ironically, a lot of this momentum came from two emerging market brewers, SAB and AmBev from Brazil, which both brought new thinking to what did appear to be an industry rather set in its ways.
And now we have these two companies effectively combined in AB InBev. But, as I have flagged before, the combination here has been deeply disappointing for investors, with the share price at half the level it achieved in 2015. The old management team at the company has largely gone, and I suspect the business will get smaller rather than larger in the future.
Perhaps the game is also changing. In my experience, brewers have tended to be quite myopic, focusing on selling beer rather than a wider beverages portfolio (cider just about scraped into the portfolio as "near beer"). And, if Coke is really serious about being involved across alcohol categories, the game looks set to change for everyone.
Not sure that this would make me want to buy any brewer right now as, pretty soon, somebody could be drinking their beer.
No way, Jose. Spirits is just a cash cow
Back in the 1980s, many spirits businesses were part of conglomerates – IDV, which ultimately became Diageo, was part of GrandMet; Allied-Lyons (then Allied Domecq, and finally split between Pernod-Ricard and Diageo) also had food, pubs and beer; Jim Beam (now owned by Suntory) was part of the Fortune Brands portfolio; even Brown-Forman had diversified into other consumer products. Companies, and investors, looked on spirits businesses as good cash generators, which could help provide investment into the "growth opportunities" elsewhere.
And then came the realisation international spirits could actually offer a growth opportunity, particularly as companies focused increasingly on premiumisation. As a result, the major players in global spirits have moved towards being more "pure plays" and have jettisoned most of the non-spirits operations.
Even wine, which has a lot of communality with spirits, has been ditched by most spirit companies as it is seen as producing lower, and perhaps less consistent, returns.
Perhaps it is being a bit brave, but might I suggest the trading up story in spirits is now looking a bit stale. Certainly, as global economic activity slows and recession looms, the outlook for top-end brands perhaps looks less secure than it did. It may just be my Yorkshire roots but when non-alcoholic spirits are selling in the UK for GBP20 to GBP30 a bottle, without any duty in the price, I start to smell a bubble that might be about to burst.
So does that move spirits back towards being a cash-cow business? If so, it would certainly raise some questions about the high-end valuation that many spirits companies hold in financial markets.