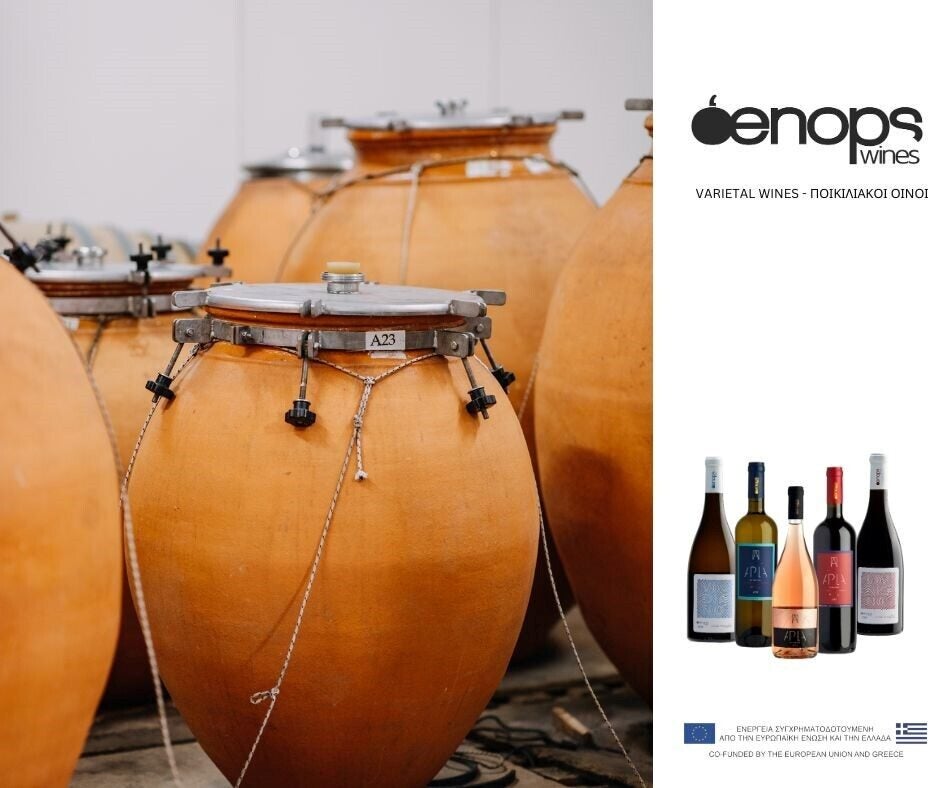 Oenops, meaning 'Wine Face,' was established in 2015 in Greece, the Land of Dionysus, by the skilled winemaker Nikos Karatzas. Unlike conventional wine companies, Oenops does not own any vineyards; instead, they collaborate with local, passionate and eco-conscious growers cultivating indigenous grape varieties in selected regions across Greece. They focus primarily on cool-climate sites and mature vines, working hand in hand with these dedicated growers who share their sustainable philosophy.
Their mission revolves around sourcing exceptional fruit to create outstanding Varietal wines. Their approach is dedicated to showcasing the grape's true character and the unique sense of place it hails from, resulting in authentic and fruit-forward wines.
Unlike conventional methods, Oenops does not rely on rigid protocols. Instead, they prioritize a dynamic process where they continually taste and adapt their techniques for each lot, guided by their philosophy. Their ultimate aim is to produce tasteful, elegant wines that enrich their customers' precious moments.
Oenops meticulously selects indigenous grape varieties such as Malagousia, Assyrtiko, Vidiano, Roditis, Xinomavro, Limniona, and Mavroudi to craft their exceptional wines. Each plot is treated as a distinct lot in the winery, enabling a deeper understanding of the vineyard's work and facilitating continuous improvement year after year.
Wine critics like Jancis Robinson have been amazed by Oenops' offerings, praising the miraculously low prices for the exceptional quality they deliver. Some of their acclaimed Varietal wines, such as Vidiano Decanter (95p), Limniona Decanter (96p), and Apla Rose Decanter (90p), have received notable ratings from Decanter and Jancis Robinson.