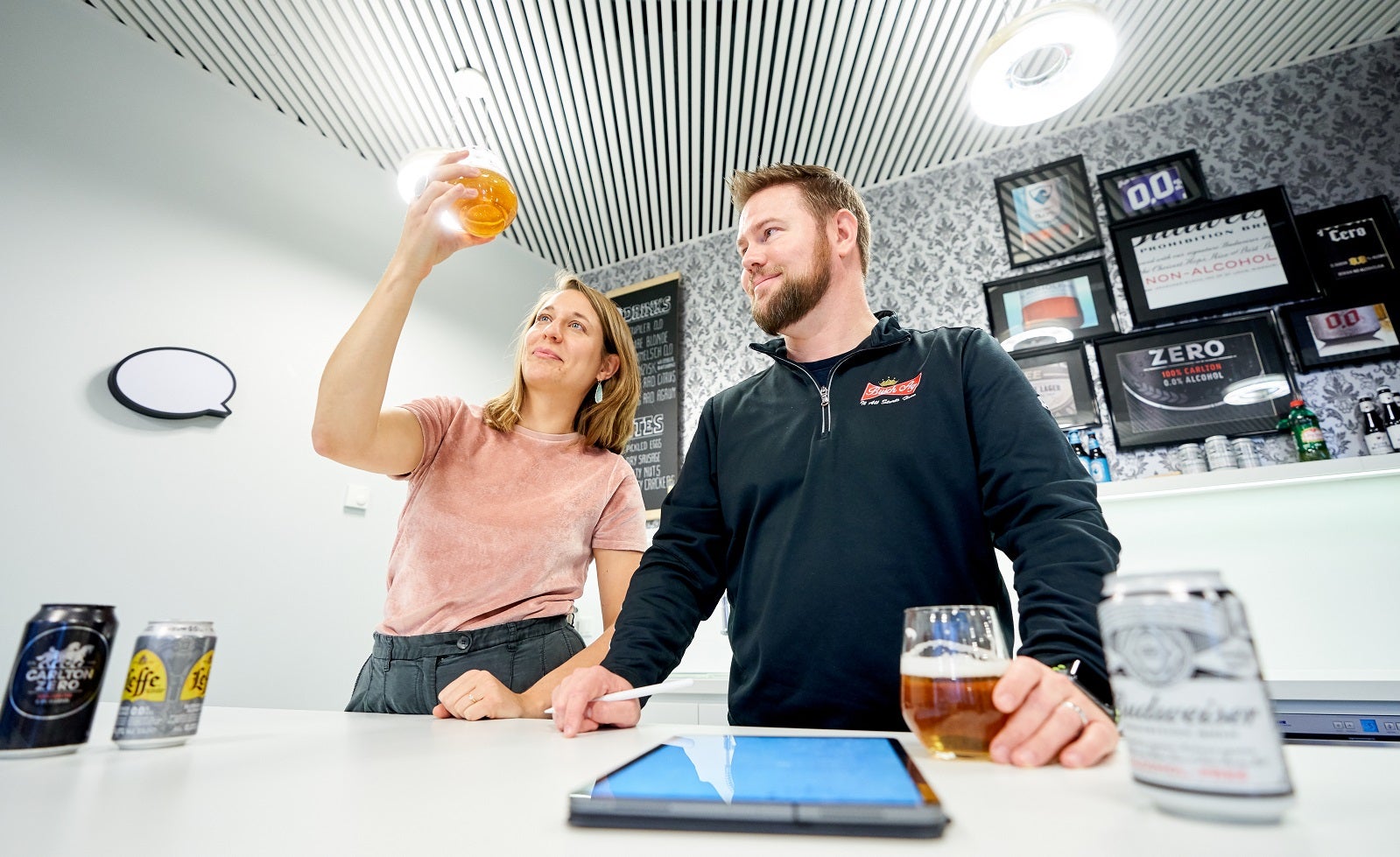 By Kristof Geutjens, ESG Manager Europe at AB InBev and Chair of the Brewers of Europe's Diversity, Equity & Inclusion Expert Group.
The brewing industry has long been at the forefront of innovation. Its ability to adapt to changes in technology and consumer preferences may be one of the reasons why beer is the most consumed alcoholic beverage in the world.
Diversity-driven innovation
Innovating in any business goes beyond just investing in technologies. Diversity is becoming an increasing focus for businesses but it is still often undervalued. Yet, the evidence is there that investing in Diversity, Equity and Inclusion is not just the right thing to do, it's also good for business. Just think of it: the best way to understand your consumers is by having a workforce that mirrors the same diversity as the consumers you cater to.
Diversity encourages inclusiveness, which supports the development of creativity. It embraces and values each employee's unique background and fosters a climate that is uplifting and conducive to open participation from all workers.
Talent diversity
Understanding the underpinnings of diversity plays a crucial role in selecting the right talent, and growing and retaining those employees that will ensure your business matches the outside world. A robust DEI program can reduce barriers to growth to attain a more equitable operation and the full development of employees.
Kristof Geutjens, ESG Manager at AB InBev Europe: "I have the pleasure of working in an environment that reflects our diversity. On a global scale, 125 nationalities are represented in our company. On any given day, I'll talk to people with a myriad of different backgrounds and each time I will walk away with a new perspective, insight or understanding. But that is only possible because I work within a company culture that actively embraces this diversity and creates an environment where people feel safe to show their real selves."
Tracking DEI progress
Our DEI strategy focuses on creating a future with more cheers through our people, workplace, marketplace, value chain, and communities.
To help us affect real change across our European business, we are tracking our progress across five Diversity, Equity & Inclusion topics: Gender Representation; Underrepresented Groups; Awareness & Behaviour Change; Engagement and Accountability.
We look for partnerships that can help us on our journey and that allow us to create equity beyond our own business. We have for instance partnered with A Seat at the Table in Belgium and 1 Million Mentors in the UK to mentor young and underprivileged people and share insights into the business world that can help them take the next step in their professional lives.
And we have also been working with the Brewers of Europe to create the first Pan-European DEI project in the brewing industry. In our first year, we were able to create a toolkit to support breweries and other businesses in embarking on their own DEI journey and to disseminate this toolkit via the brewingtogether.eu platform. Our next priority will be to have more brewing companies introduce DEI policies and expand our partnership to encompass the entire value chain.
Diversity and inclusion are fundamental for helping any organisation meet its ambitions, understand its needs and ensure innovation remains at the forefront. And those business imperatives are never more important than in the drinks industry.