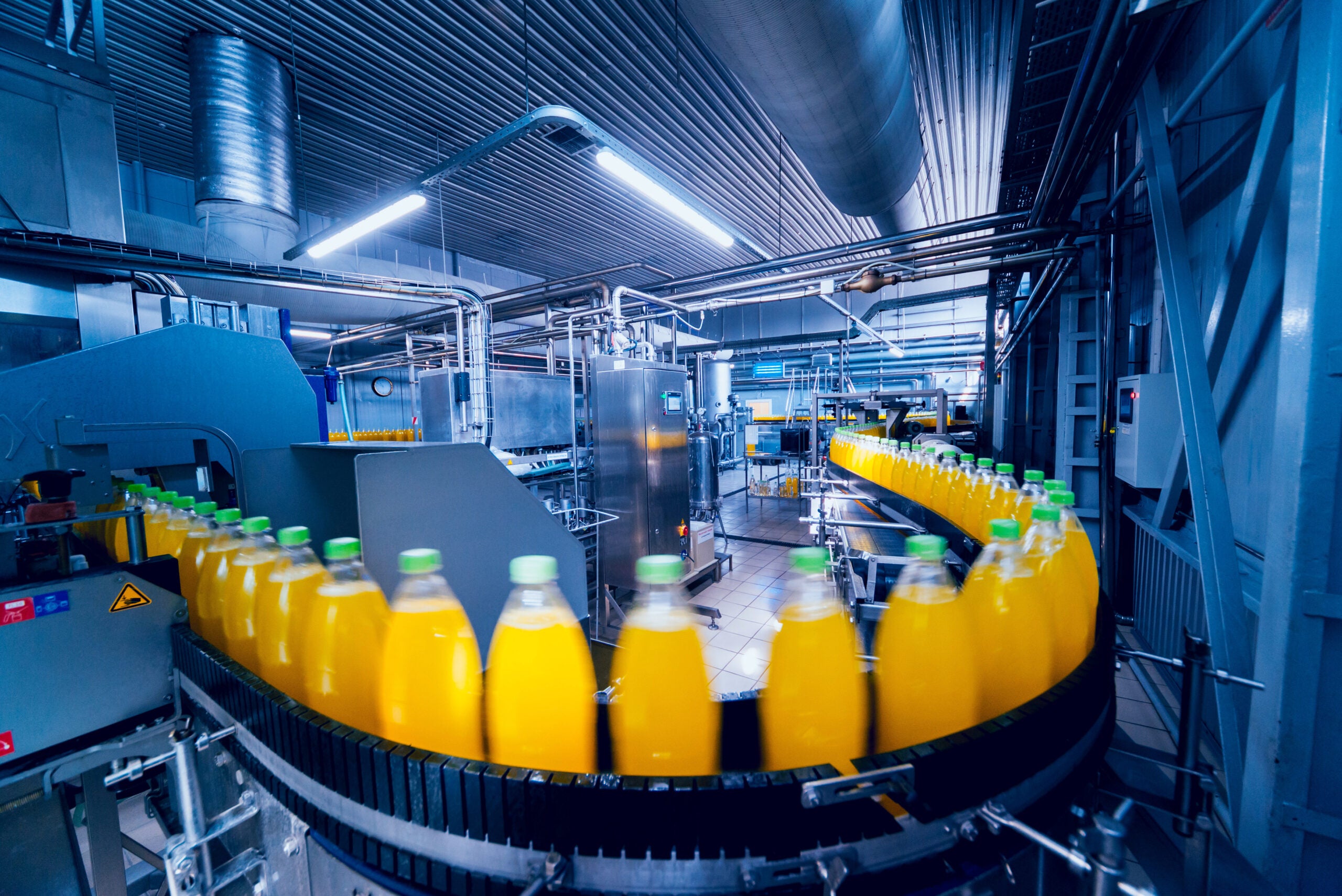 Every food or beverage production line needs the right parts in the right places to produce the best quality food products. Some of these critical elements include seals and lubricating oils.
The humble seal plays a crucial role in segregating materials to ensure compliance with relevant hygiene standards and supports high-performance food processing, while the most appropriate lubricants will ensure a longer life of machines and reduce their maintenance overhead.
Dynamic and diverse sealing solutions
Seals must work reliably in harsh conditions including high pressure, temperature extremes, and corrosive or abrasive environments.
Often these conditions occur in production lines that are always-on, highly automated, and exposed to aggressive cleaning liquids or other materials that could become a source of contamination.
To ensure compliance with the FDA and EFSA's stringent food and beverage regulations, and to stay ahead of the ever-evolving food hygiene and safety regulations, the selection of each seal within a production system is integral to any food or beverage operation.
Food-grade sealing systems need to meet strict regulatory standards around the use of fluorocarbon plastics, elastomers, drinking water seals, and metal detectable materials. With so many applications, production environments, and requirements, there is a diverse array of sealing solutions for the food and beverage industry. It's important to note that no single solution fits all cases.
Choosing the right profile and material for sealing equipment is crucial and is based on what is being produced, the environment and conditions it will work under, and the length of time a seal is expected to last. It also must comply with international, national, and regional health and safety requirements.
Finding the right sealing solution begins with speaking to a seal manufacturer and tapping into their expertise; determining the engineering materials and specifications is just the beginning.
Their experience will help plan for anticipated and unanticipated variables and establish the correct seals to guarantee the integrity and longevity of the machinery and maintain peak production.
Lubrication and maintenance
When projecting the lifespan of equipment, industrial seals should be considered along with other factors such as the types of lubrication needed, the maintenance cycle, and its associated products.
Maintenance products should be of the highest quality and fit for purpose. Sealant tape should be pliable, high-density, mouldable, and tear-resistant. It should be able to be used around almost any chemical and remain effective at extreme temperatures.
For more than 130 years, A. W. Chesterton Company, a world leader in sealing solutions for the food and beverage industry, has continued to provide innovative and reliable seals for its customers worldwide.
Chesterton® seals have helped production lines around the world exceed hygiene standards, solve challenges, avoid downtime, and last longer than competitor products. To learn more about how customers have overcome their sealing challenges, download the whitepaper below and see how a sugarcane customer in the Philippines is saving US$ 400,000 each year and a bottling plant in Germany has increased production by 400,000 bottles per year.