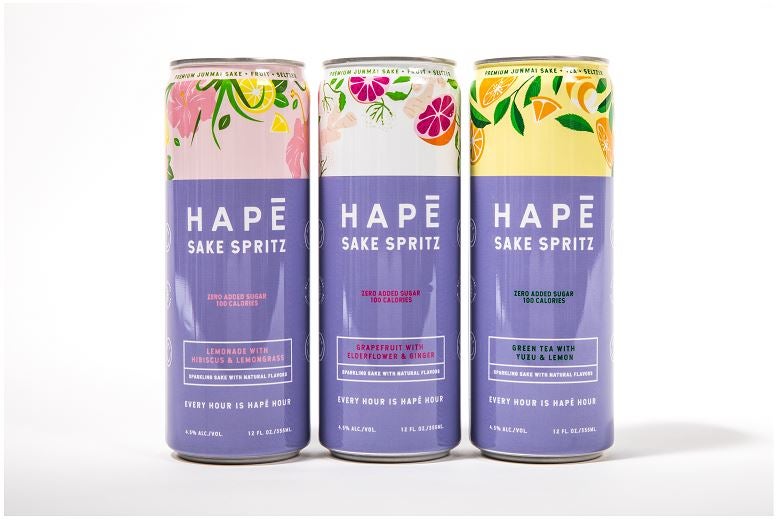 Category – RTD, vodka-based, 4.5% abv
Available – From this month
Location – The US, available in the California off-premise
Price – TBC
XED Beverages has released a sake-based RTD in the US.
Hape Sake Spritz, launched in collaboration with Australian supermodel Jordan Barrett, comprises a blend of sake, fruit juices and tea extracts. The three-strong 4.5%-abv RTD range, consisting of Grapefruit with Elderflower & Ginger, Green Tea with Yuzu and Lemon & Lemonade with Hibiscus & Lemongrass, is available from Californian retailers.
An expanded roll-out across 11 additional states is set for before the end of next year.
According to XED Beverages CEO Zeke Bronfman, sake-based seltzers are the "next frontier in the RTD landscape".
"Sake is an amazing alcohol that we believe is about to explode, similar to how Tequila took off over the last decade," said Bronfman. "Hape will be the first relatable brand, in an accessible and mainstream format – the spiked seltzer – that will bring sake outside of the on-premise setting and into our everyday lives."
XED launched its debut offering, a four-strong range of canned cocktails including Moscow Mule and Paloma Mojito, across the US on-premise in February.
Why hard seltzer suddenly lost its allure, and what it means for brewers – Click here for a Just Drinks comment