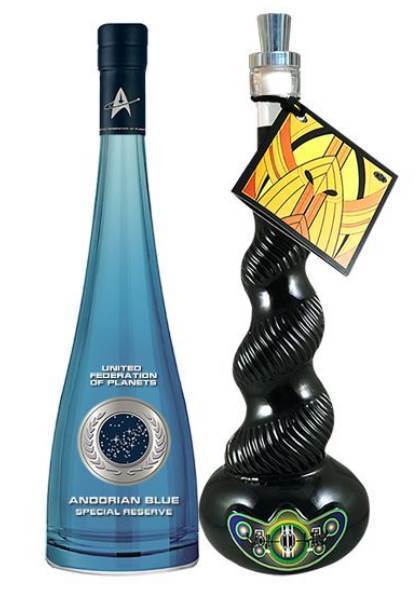 Category – Wine (See below for abvs)
Available – From this week
Location – The US; from the Star Trek Wines website
Price – SRP of between US$100 and US$150 per 70cl bottle two-pack
Wines That Rock has added two new varietals to a range inspired by the Star Trek television series.
The Andorian Blue Chardonnay (14.2% abv) is produced using grapes grown on the Caribbean island of Saint Lucia and is limited to 2,161 units. The Cardassian Kanar Red Wine Blend is described as a "premium" mix of Cabernet Sauvignon, Merlot, Petite Sirah and Petite Verdot varietals.
The abv percentage for The Cardassian Kanar was not immediately available.
Both wines are available to pre-order from the Star Trek Wines website ahead of domestic shipping starting in November.
Wines That Rock said 'The Full Armada' collection comprising both new releases – along with Chateau Picard Cru Bordeaux, Federation of Planets Old Vine Zinfandel and Sauvignon Blanc and Klingon Bloodwine varietals – is also available to order online at an SRP of US$299.
The range was created in partnership with American TV channel CBS, and launched in the US in 2019.
Why the wine industry needs to look beyond the glass bottle – and fast – Click here for a Just Drinks comment