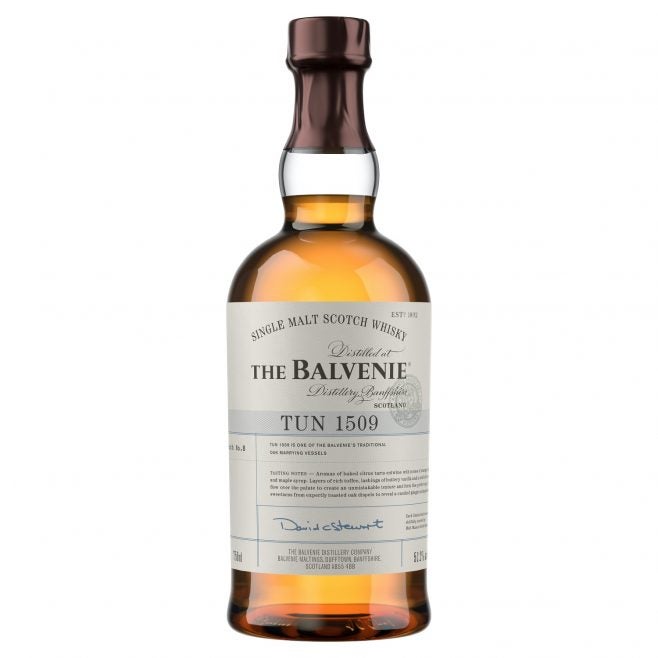 Category – Spirits, whisky, Scotch, Speyside, single malt, 52.2% abv
Available – From this week
Location – Available in 16 markets, including the UK, online and from selected off-premise outlets
Price – SRP of GBP330 (US$440) per 75cl bottle
William Grant & Sons has closed off the 'Tun 1509' series from single malt brand The Balvenie with an eighth bottling.
Like its predecessors, The Balvenie Tun 1509 Batch 8 comprises whisky from a number of casks – 18, in this expression – that have been brought together in a numbered tun at the brand's Speyside distillery. Details of how many units will go on sale were not immediately available,
The Tun 1509 line follows The Balvenie's Tun 1401 series, which stretched to nine iterations.
"The Tun 1509 series draws to its completion with Batch 8," said Balvenie malt master David Stewart. "This Batch is a remarkable marriage of casks which result in a deep and rich Balvenie."
Back in October, US musician and DJ Questlove was announced as the lead on a marketing activation for The Balvenie in the US.
The future of spirits – Ivan Menezes, CEO of Diageo, shares his predictions for 2022