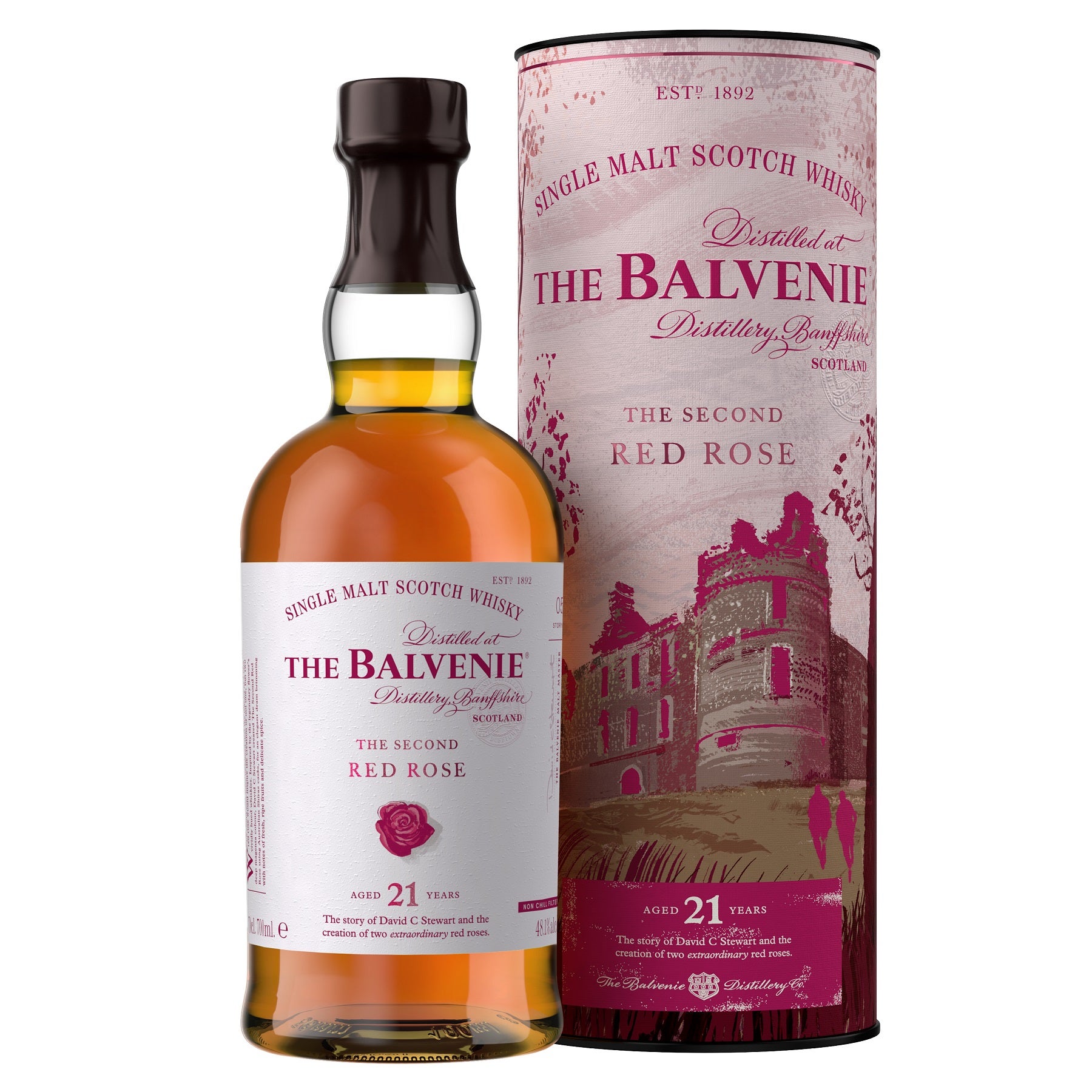 Category – Spirits, whisky, Scotch, single malt, 48.1% abv
Available – From this month
Location – Available in the UK through selected off-premise outlets, including branches of Selfridges
Price – SRP of GBP305 (US$420) per bottle
William Grant has added a 21-year-old expression to the 'Stories' line of single malts from The Balvenie.
The Second Red Rose, which has been finished in ex-Shiraz casks, is the fifth expression in the range, which debuted in May 2019. The new addition "pays homage" to The Balvenie Rose, a distillery-exclusive 16-year-old that was first launched in 2008.
The Fair Maid of Galloway, Margaret Douglas, lived in Balvenie Castle in the 15th Century, paying King James II a red rose each year after the estate came under the king's ownership.
The Balvenie Stories was extended further last year with The Edge of Burnhead Wood, a 19-year-old expression. Later this month, the series will be joined by The Tale of the Dog 42-year-old, although no further details were confirmed.
Late last year, William Grant posted a 7.5% lift in sales from 2019, while warning that calendar-2020 was likely to be down by around 15% on the year prior.
Social currency – Why aged spirits must lean in to influencers – Click here for a Just Drinks comment