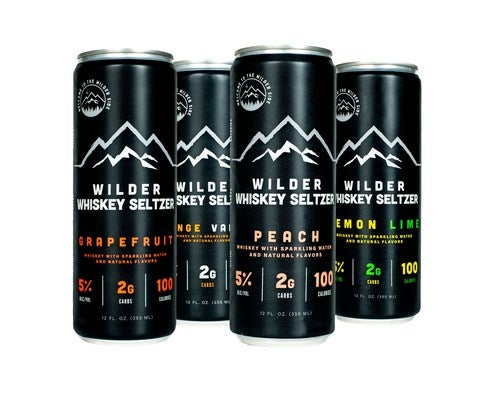 Category – RTD, spirits-based, American whiskey, 5% abv
Available – From this month
Location – The US, available online
Price – SRP of US$11.99 per 12oz (35.5cl) four-pack
Whiskey RTD start-up Wilder has debuted a four-strong line of American whiskey-based 'whiskey seltzers' in its home market of the US.
The company, founded last year by Hank Zapf and Will Bigger, has released four flavour variants in the range. Available to order online, the stable comprises:
Wilder Whiskey Peach
Wilder Whiskey Orange Vanilla
Wilder Whiskey Lemon Lime, and
Wilder Whiskey Grapefruit Seltzer
The sparkling RTD is gluten-free and contains 2g of carbohydrates. Delivery covers 40 states, which have not been named.
"We are so excited to finally share our seltzers with the world," said Zapf. "We think there is such a big opportunity in the marketplace right now."
Earlier this week, Diageo announced plans to open a US$110m canning facility in the US to strengthen its RTD presence in the country.
Just Drinks' Mergers & Acquisitions round-up – February 2022