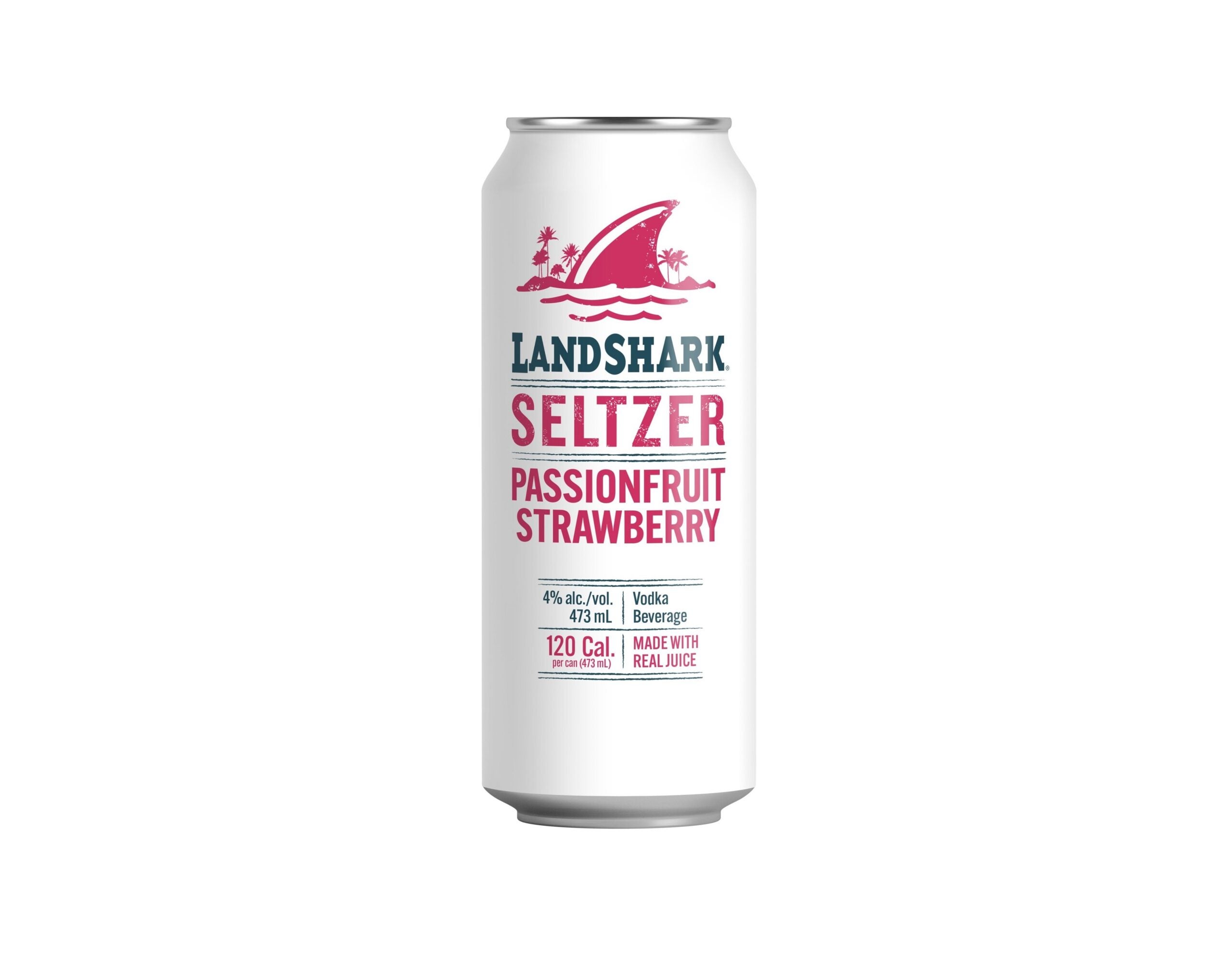 Category – RTD, vodka-based, 4% abv
Available – From this week
Location – Canada, available through Liquor Control Board of Ontario's off-premise outlets
Price – SRP of CAD2.95 (US$2.35) per 47.3cl can
Canada-based Waterloo Brewing Co has added another flavour to the spirits-based RTD line from LandShark beer brand's portfolio.
Passionfruit Strawberry Seltzer is the fourth variant in the LandShark Seltzer extension. The debut three, which are one year old, comprise Lemon Lime, Cherry Peach and Pineapple Mango
A 47.3cl can of each flavour contains 120 calories.
"We're so excited to bring this new flavour to fans of our Seltzer line-up," said Waterloo's director of marketing, Kim Mannerow. "We know Seltzer fans will love the playful collision of passionfruit and strawberry in this refreshing seltzer."
In 2019, Waterloo changed its name from Brick Brewing. "The time was right … to begin a new chapter in this company's history," said CEO George Croft at the time. "We wanted to cement our commitment to our hometown and the region of Waterloo by adopting their name as our own; to become part of that regional family, legally and officially.
How vodka's marketing toolbox just became much lighter – Click here for a Just Drinks comment