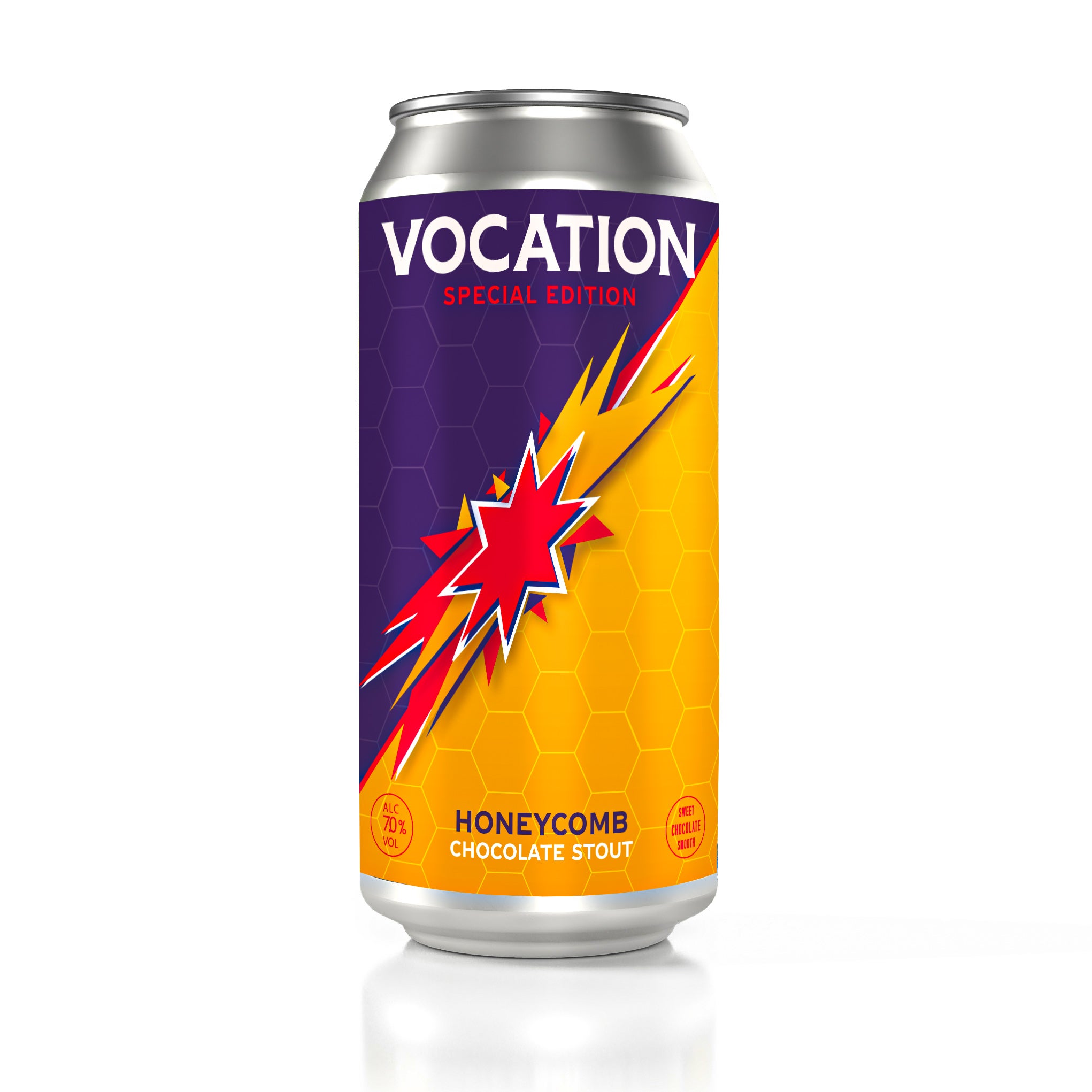 Category – Beer, 7% abv
Available – From this month
Location – The UK, selected retailers
Price – GBP3.50 (US$4.80) per 44cl can
Vocation Brewery has launched a new flavoured beer in the UK.
Vocation Honeycomb Chocolate Stout is a lactose-free and vegan-friendly beer brewed to resemble the taste of a honeycomb chocolate bar. The extension is available from Sainsbury's as well as selected UK retailers and online.
"Honeycomb Stout is an incredibly decadent, rich and chocolatey stout which is a drink to be savoured at the end of the night or equally, paired with desserts as an indulgent treat," said Vocation's brewery director, Matt Howgate.
In September, the company, based in Yorkshire's Hebden Bridge, overhauled the packaging of its entire beer range in a bid to bring more "personality" to the brand.
How craft beer can work through its #MeToo moment – Click here for a Just Drinks comment