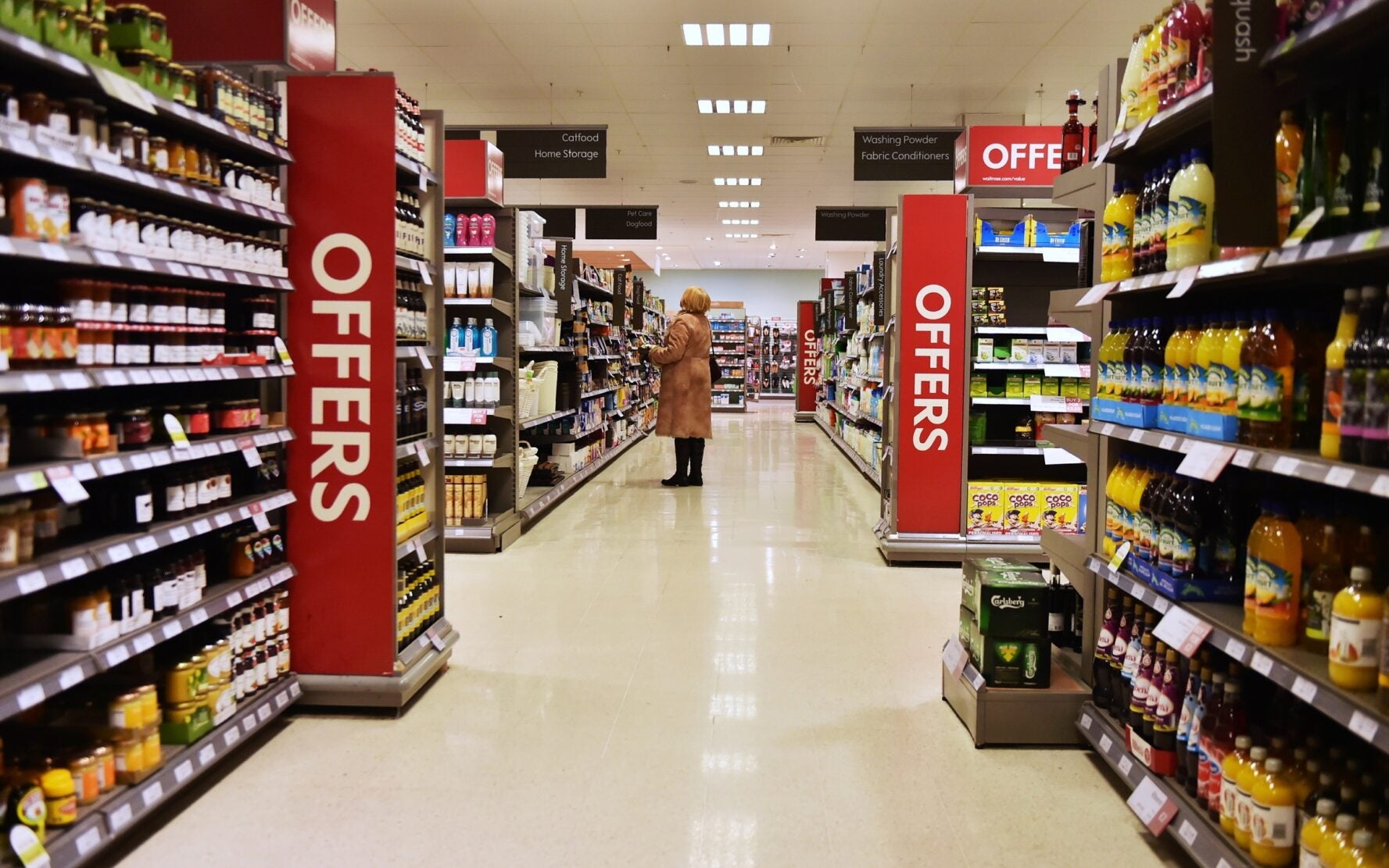 The price UK consumers pay for food and soft drinks eased for the first time in 18 months in January, a tentative sign grocery inflation may have peaked.
Both headline inflation, measured by the consumer price index (CPI), and the cost of groceries, excluding alcohol, edged down in the 12 months through January, the Office for National Statistics reported this morning (15 February).
Karen Betts, the CEO of local food industry body, the Food and Drink Federation (FDF), said "it's encouraging to see signs that it's starting to peak", although she added a note of caution that "food and drink inflation remains worryingly high".
The cost of food and non-alcoholic beverages rose 16.7% in January on an annualised basis, down from December's revised rate of 16.8%. The initial print for December of 16.9% was the fastest pace for grocery inflation since 1977, marking a run of 17 monthly increases from 16.5% in November.
It was a similar easing trend on a monthly basis, with the CPI index for food and soft drinks rising 0.6% in January compared to 0.7% in the same month last year.
The cost of a grocery shop remains higher than the headline rate of inflation - itself still in double-digits - as food and beverage manufacturers increase prices for retailers and foodservice outlets to recover higher input costs for ingredients, packaging and freight to shore up dwindling margins.
Last week, PepsiCo indicated it does not plan to increase prices of its soft drinks further, despite ongoing inflationary pressure. Other food and beverage producers including The Coca-Cola Co. and Unilever, however, have said further prices increases are on the cards.
Betts at the FDF said: "Our industry can see the pressure that rising prices are putting on everyone's weekly shop, and companies are trying their absolute best to limit price rises for shoppers. However, with food and drink companies' average production costs rising 21% in the past year, some price rises are having to be passed on in order for companies to remain afloat."
As the UK's headline measure of inflation cooled to 10.1% in the 12 months through January – the least since September - from 10.5% in December and 11.1% in October, Nicholas Hyett at Wealth Club asked rhetorically: "Is inflation still problematically high or is it now coming under control?"
Hyett, an investment analyst at the Bristol-based investment firm, added: "You could argue for either, or even both, a sign of the confused picture for inflation at present."
The easing in the headline CPI was led by transport, including motor fuel costs, restaurants and hotels. However, on another positive slant, overall prices dropped 0.6% in January compared to the same month last year, when they fell 0.1%, the ONS said.
"For those who think inflation is on a lasting downward trend, and therefore expecting interest-rate rises to slow and perhaps reverse later in the year, there's a welcome fall in headline inflation," Hyett said.
"That trend will continue as we lap the higher fuel costs that followed the Russian invasion of Ukraine last year and become a major drag on overall inflation in a few months time."