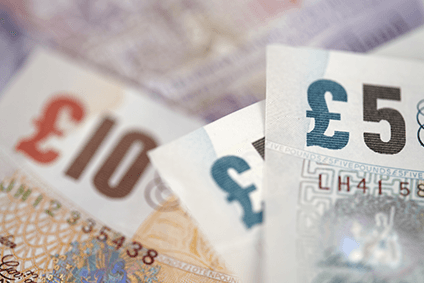 Investors backing UK food-and-beverage firms are increasingly looking for safe bets rather than taking a chance on early-stage businesses, according to a new study.
Analysis from London-based corporate finance house Oghma Partners, covering the period 2012 to 2022, shows there has been a "distinct shift" from early-stage to later-stage funding in the UK food and drink sector.
Oghma said it perceives this progression as a "healthy reflection of businesses maturing and investors backing perceived growth winners".
It said investment has been fairly concentrated with the top four companies – by money raised – between 2018 and 2022 accounting for 24.8% of all investment over the last decade.
Mark Lynch, a partner at the firm, said: "Whilst 2022 appears to have seen investment momentum continue, we believe that with a changing risk dynamic the appetite for all venture investing will wane.
"Layered on top of this potentially decreasing interest from investors is a cost-of-living crisis that appears to be challenging some D2C [direct-to-consumer] business models.
"As a result of the aforementioned factors we expect, in the near term at least, some easing of the record levels of activity seen of late. However, the technological developments applied to some areas of the food and beverage sector over the last decade will likely generate continued investment opportunities and activity over the long-term."
Oghma's research revealed there was GBP312.4m (US$342.7m) invested in 304 companies over 583 investment rounds from 2012 to 2017. From 2018 to 2022 – year-to-date – funding increased to GBP1.8bn, a six-fold jump in value compared to the prior period.
The total number of businesses that received investment in the latter period was 449, with 1,017 capital raises, highlighting that each company is having more and larger investment rounds.
Oghma said global mega-trends such as the explosion of interest in craft spirits, the growth of more bespoke online shopping and the accelerated interest in meat-free and vegan products are reflected in data for venture investments recorded since 2012.
"Over the last decade, the alcoholic beverage sector has seen almost three times as much volume of investment compared to any other sector, as well as the highest total value of deals," it said.
Although D2C companies recorded a relatively low number of deals in both periods, they enjoyed the second highest total by deal value, Oghma pointed out. This flow of investment level accelerated over the last five years as D2C businesses became increasingly popular with companies such as Gousto and SimplyCook (the latter acquired by Nestlé) benefiting from investor interest.
Companies specialising in vegan products attracted a total of GBP304.7m, making up 17% of all investment, over the last five years.
Oghma found government-backed enterprises such as Innovate UK and Scottish Enterprise have been among the most active backers of early-stage food-and-beverage businesses.
Having said that, four privately-backed funds have between them backed 80 investment rounds in the sector.