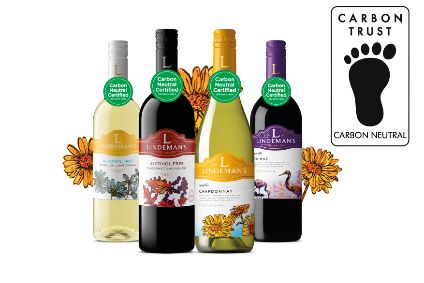 Treasury Wine Estates is putting GBP1m (US$1.38m) behind a new UK marketing campaign for its Lindeman's brand.
'Step into Sunshine', revealed today, represents a sustainability push fronted by the promise to plant a tree for every Lindeman's bottle sold in UK retailers Tesco, Morrison's and Asda. The campaign will be supported by digital geo-targeting technology to drive shoppers into the relevant stores, as well as social media activities and a partnership with music streaming platform Spotify.
The brand owner did not provide details on the start date or duration of the activation.
According to TWE, Lindeman's is one of the first Australian wine brands to be certified carbon-neutral by the Carbon Trust.
"This is a huge step-change for the company and we're proud to demonstrate what we've been working really hard towards – to make it easy for shoppers to be able to make more sustainable choices," said TWE's head of marketing for EMEA, Ben Blake. "We're aiming to recruit more environmentally conscious consumers to the wine category, and this is especially relevant to younger shoppers, who are becoming increasingly conscious of their everyday lifestyle habits."
Earlier this month, TWE unveiled a "modern and sophisticated" packaging revamp for its Blossom Hill brand in the UK.
Earth Day 2021 Special – How ESG data could be used to measure brand owners' reputations – sustainability spotlight