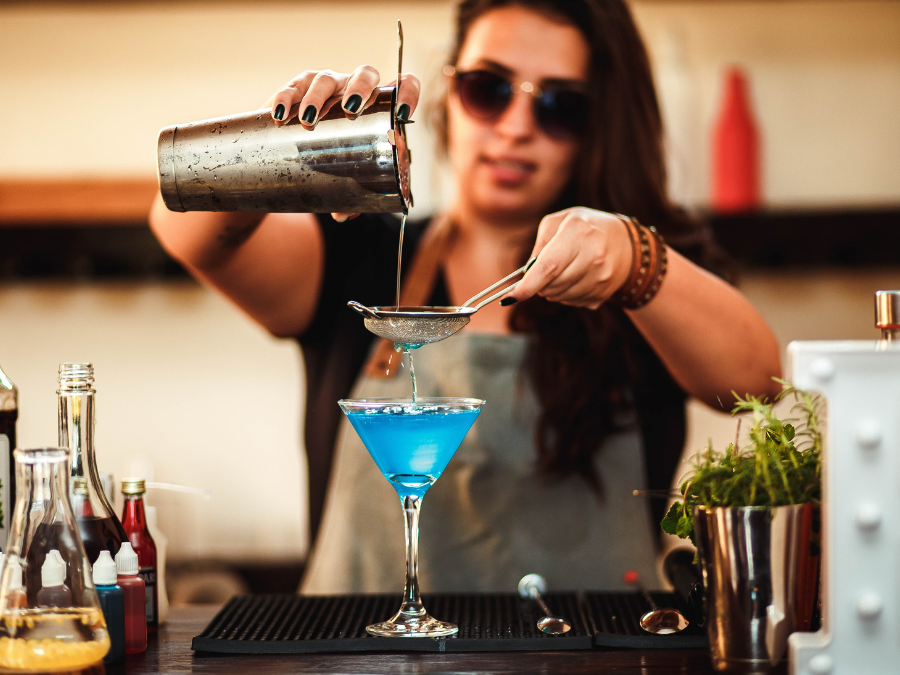 Health and wellness is the principal factor when consumers buy alcoholic drinks, with cost coming in a close second, according to research from GlobalData.
Consumer purchasing is being driven by health and affordability, GlobalData, Just Drinks' parent company, reported in its webinar, 'Top Trends in Alcoholic Beverages 2023', last week.
"What's really fascinating is that, even now post-pandemic, even in the face of the economic challenges that we're seeing, health and wellness has still remained the number one driver of purchases," Katie Page, content director for the consumer, foodservice and packaging practices at GlobalData, said.
However, Page suggested the way health and wellness is shaping buying habits has evolved compared to a decade ago.
"Today's consumers are much more concerned about health on a very holistic scale. It's all about balance and it's all about wholesomeness as well. What's happened in terms of consumer mindset is that there is much more of a health-first mentality. So, consumers, whether consciously or unconsciously, will be thinking of ways that they can cut down on things like calories, moderate their alcohol intake for health reasons," she explained.

GlobalData's study, which included a consumer research survey across 42 countries, also underlined the growing demand for low- and no-alcohol products.
Jenny Questier, senior consumer analyst at GlobalData, said: "Already one in five consumers is actively choosing to consume these products at home. So, they're providing almost a guilt-free indulgence for at-home occasions, as well as health benefits for moderating or avoiding alcohol intake."
A third but prominent trend driving consumer behaviour is "comfort and uncertainty", the GlobalData analysts argued. The company defines the trend as a tendency among some consumers to seek trusted brands and products against a backdrop of economic uncertainty, "cultural shifts, technological advances, societal pessimism, rising health concerns, and heightened uncertainty".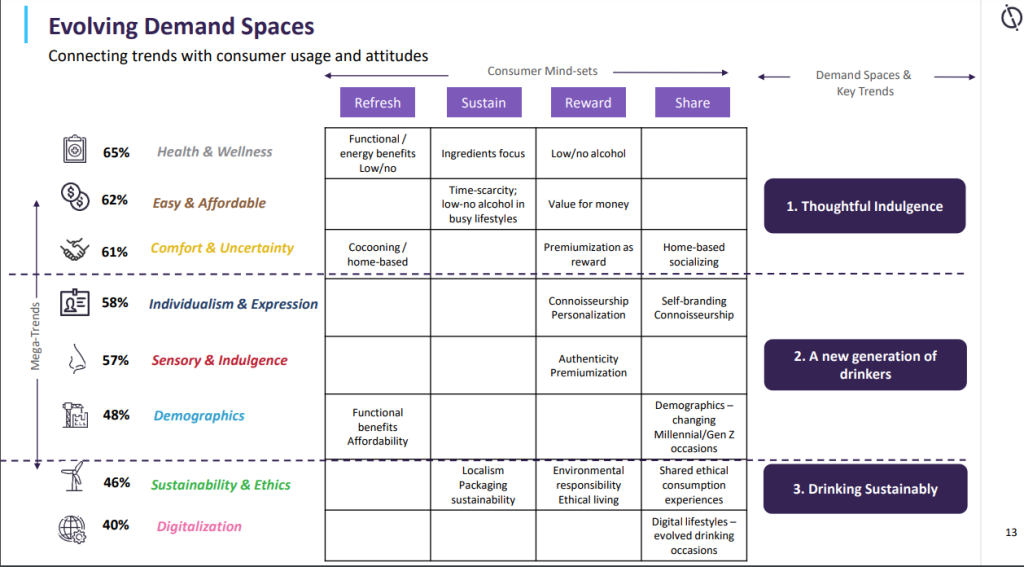 GlobalData's analysis shows consumers splitting into two groups when it comes to managing tighter budgets. One set sees shoppers sticking with what they know and trust, they remain brand loyal but they are buying a little less or not as often. Others are opting to search for cheaper alternatives and private-label products, attendees were told.
"There really is an opportunity here for brands to leverage trust and authenticity but also for private-label brands to add that extra value. But, obviously, both of these will need to consider their return strategy, price points and product formats to ensure they're affordable and accessible," Questier said.
The draw of mixed spirits
According to GlobalData, the newest generation of drinkers has a heightened interest in mixed spirits and cocktails.
The analysts argued these drinks offer more shareable and open experiences, with Questier proposing it is the "collaboration and creation involved in these products that is making them become more desirable".
Cocktail innovation and a growing cocktail culture are creating opportunities for brands to use online marketing to target and engage with younger LDA cohorts.
Brands with an eye on premiumisation also have a opportunity to curate product ranges away from a culture of binge-drinking to habits that value experience and wellness benefits, the analysts argued.
Meanwhile, sustainability and provenance are also factors in purchasing behaviour for some consumers, it was said.
Page said drinkers are not "looking to have hedonistic experiences at the expense of all else, actually, the pleasure of having a great alcoholic drink can be further enhanced by sustainable stories brands might be able to tell".