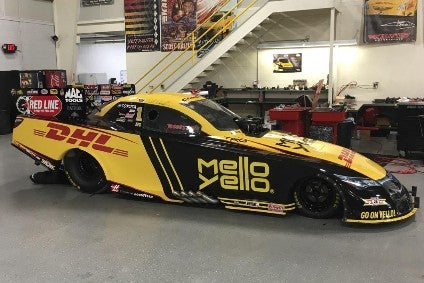 The Coca-Cola Co has rejected allegations that it is exploiting the coronavirus pandemic to walk away from a US$34m sponsorship deal with a US motorsports group.
The soft drinks company said the claim, made in a lawsuit by the National Hot Rod Association (NHRA), was unfounded and will be challenged. "We will defend the lawsuit accordingly," a Coca-Cola spokesperson told just-drinks today.
The NHRA lodged the lawsuit in a Californian court on Monday. The suit claims Coca-Cola breached a long-term contract when it used the coronavirus-related slowdown in live sports attendance as a pretext for cancelling the partnership. The NHRA alleges that Coca-Cola had already signalled in 2019 that it wanted out of the deal and now was trying to use the coronavirus "to achieve its desired business result and avoid its existing and future payment obligations".
According to the lawsuit, Coca-Cola and the NHRA have a 19-year sponsorship history, including a six-year agreement set to expire at the end of 2023.
Commenting on the lawsuit in a post on NHRARacer.com, NHRA president Glen Cromwell said: "We do not take this action lightly. But, we are unwavering in our belief that we have no other option to protect our rights and the interests of our racing community, especially the racers whose purse was funded in large part by this agreement."
The NHRA is the governing body for US drag racing. Coca-Cola sponsors the NHRA Mello Yello Drag Racing Series through the Mello Yello soda brand.
Last month, Coca-Cola announced a global restructuring that will result in an undisclosed number of job losses.
The Coca-Cola Co's hard seltzer launch is a statement of intent – Click here for a just-drinks comment