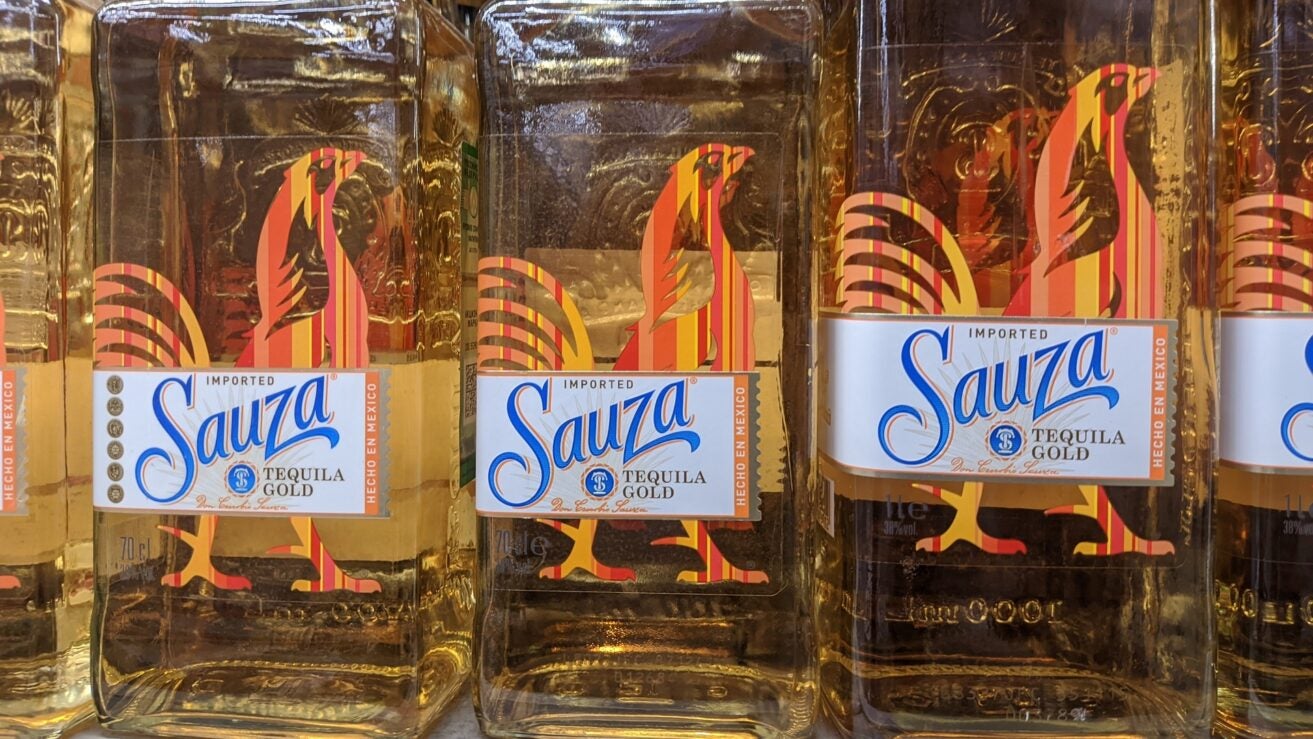 Suntory Holdings reportedly wants to buy high-end Tequila or mezcal brands to tap into US demand for more upmarket spirits.
The Japan-based group is interested in adding to a stable that includes Tequila brand Sauza, chief executive Takeshi Niinami told The Financial Times.
Niinami was quoted as saying Suntory is on the look-out for "ultra-premium" brands. "We need more categories like mezcal and Tequila," he said.
Just Drinks approached the group's Beam Suntory arm for more details on its ambitions in the area but the business unit declined to comment.
In 2021, more than 60% of global Tequila and mezcal sales (in value terms) were in the US, according to GlobalData. The spirits, particularly Tequila, have succeeded in riding demand in the country for premium spirits.
The research and intelligence group has suggested the US thirst for Tequila and mezcal shows little sign of being sated, with the categories set for more solid growth. In 2021, sales by value stood at US$7.88bn and GlobalData – Just Drinks' parent – forecasts that will rise to US$10.9bn in 2026, a jump of 38%.
In recent months, there have been emerging concerns about slowing growth in the overall US spirits market and in the Tequila category.
During the three months to July, US spirits sales volumes – as measured by the country's National Alcohol Beverage Control Association (NABCA) – fell 2%, its worst decline since 2009. Tequila sales volumes were up 5% but that compared to growth of 20-30% last year.
NABCA represents the 13 Control State Systems, which directly control the distribution and sale of spirits in the US.
Nonetheless, there remains interest from major beverage companies in the category in the US. In August, wine giant E&J Gallo invested in the Tequila Komos brand.
In March, Diageo bought flavoured Tequila brand 21Seeds.
Meanwhile, Niinami also suggested Suntory would look to invest more in its existing distilleries in the US and Mexico.
In July, the company announced plans to invest more than US$400m at its Booker Noe Distillery in the US state of Kentucky. The investment will expand the capacity of the group's flagship Jim Beam Kentucky Bourbon and affiliated brands to meet growing global demand.
Just Drinks analysis: How Tequila took over the US (and why it's not going anywhere anytime soon)