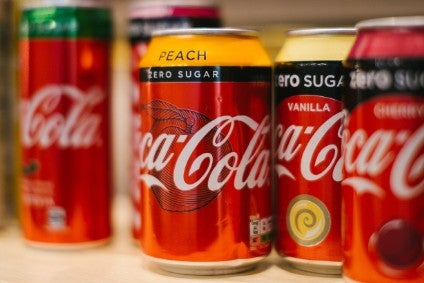 Sales of high-sugar soft drinks in South Africa fell by 28% in the 12 months after the introduction of the 2018 sugar tax, a new study has found.
The volumes decline saw purchases of soft drinks above the 4g-per-10cl tax threshold drop to a per-capita level of 44cl per day, equal to about one and a half cans of soda. Despite the declines in full-sugar carbonated soft drinks (CSDs), purchased volumes of lower-sugar drinks remained level in the 12-month period, according to the research published this month in The Lancet Planetary Health.
The authors of the study concluded a sugar tax can be used by governments to reduce sugar consumption and suggested a broader role for levies. They also said the findings were in-line with studies on Mexico's tax on sugary soft drinks, introduced in 2014.
One further discovery was that purchases of high-sugar CSDs started to decline as soon as the announcement of the tax was made. The authors put this down in part to increased consumer awareness caused by the announcement but also due to the response from the beverage industry.
The June 2016 proposal of the levy "seems to have triggered anticipatory sugar-content reduction by volume and other strategies such as downsizing of packages in the run-up to, as well as after, the implementation of the tax policy", the report explained.
South Africa was the first African market to implement a sugar content-based tax. The initial proposal was for a 20% levy on beverages above 4g-per-10cl but the legislation was eventually cut back to 10%.
Are hard seltzers paving the way for 'soft seltzers'? – Click here for a just-drinks comment