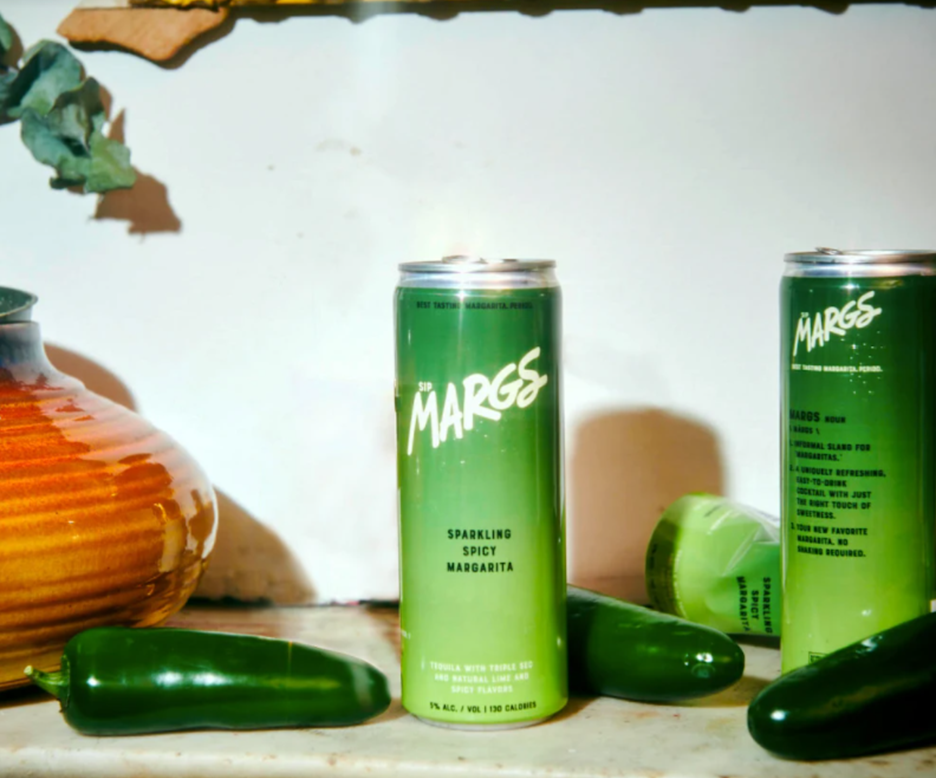 Category – RTD, Tequila-based, 5% abv
Available – From this month
Location – The US
Price – SRP of US$11.99 per four-can pack
Sipmargs is adding to its premix margarita portfolio with Spicy Margarita, a low-calorie and – sugar RTD.
The extension, which launches this month, joins Classic Sparkling Margarita, Coconut Margarita and Mezcal Margarita in the Sipmargs stable. Each variant is available in individual flavour four-packs and variety eight-packs.
"We launched Spicy in NJ, NY and FL and are starting to see inquires by major accounts in markets we have yet to launch in," brand co-founder Brian Axelrod told Just Drinks this week. "Adding Spicy into the mix has a lot of people talking because it's something new, it's something not a lot of people have seen on the market."
Axelrod previously worked for Eire Born Spirits, the Conor McGregor-founded company that owns the Proper No Twelve Irish whiskey brand.
Last year, Molson Coors Beverage Co stated its intention to work with Casa Komos Beverage Group to distribute the Superbird Tequila RTD in North America.
Supply Chain Special – What's the impact on spirits? – Click here for a Just Drinks comment