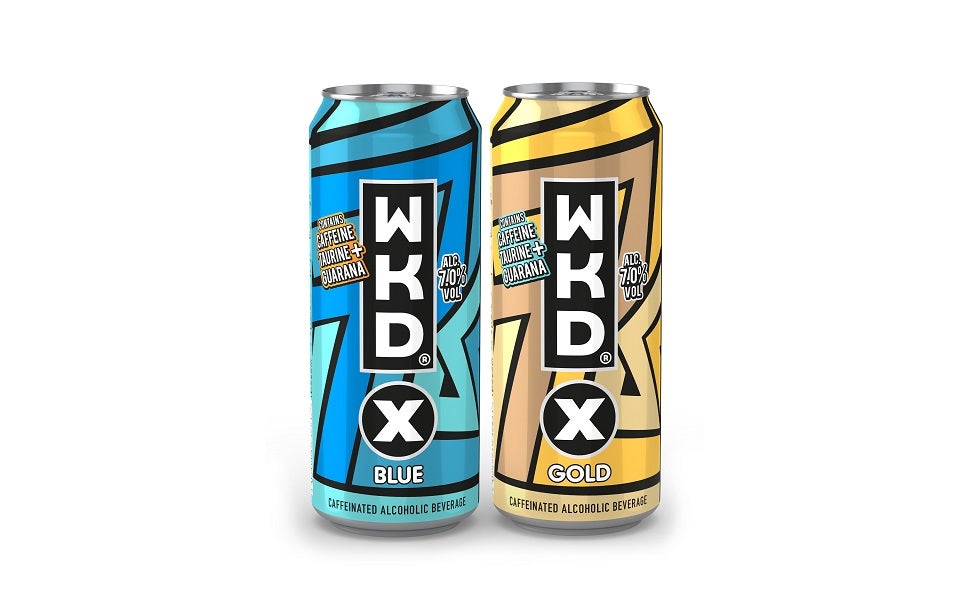 Category – RTD, vodka-based, 7% abv
Available – From May
Location – The UK
Price – SRP of GBP3.29 (US4.32) per 50cl can
SHS Drinks is getting ready to launch a caffeinated version of its WKD RTD brand, as WKD X is set to hit UK shelves in time for the Summer.
WKD X will be available in two flavours – WKD X Blue and WKD X Gold – both of which contain caffeine, taurine and guarana. The pair has 30mg of caffeine per 10cl.
UK-based SHS will back the move with a marketing campaign using traditional PR as well as Social Media and paid influencer posts. Targeting the 18-to-24-year-old consumer demographic, WKD X will feature in off-shelf in-store displays.
"The brand has always been about delivering for different consumer moments and needs across a whole spectrum of usage occasions," said SHS's head of brand for WKD, Alison Gray. "WKD X will take our offering in independents to another level."
SHS undertook a relaunch of WKD's Mixd RTD range in 2020. The line extension was the subject of updated packaging and a change of flavour variants.
Are brands missing the opportunity of less-able consumers? – Consumer Trends