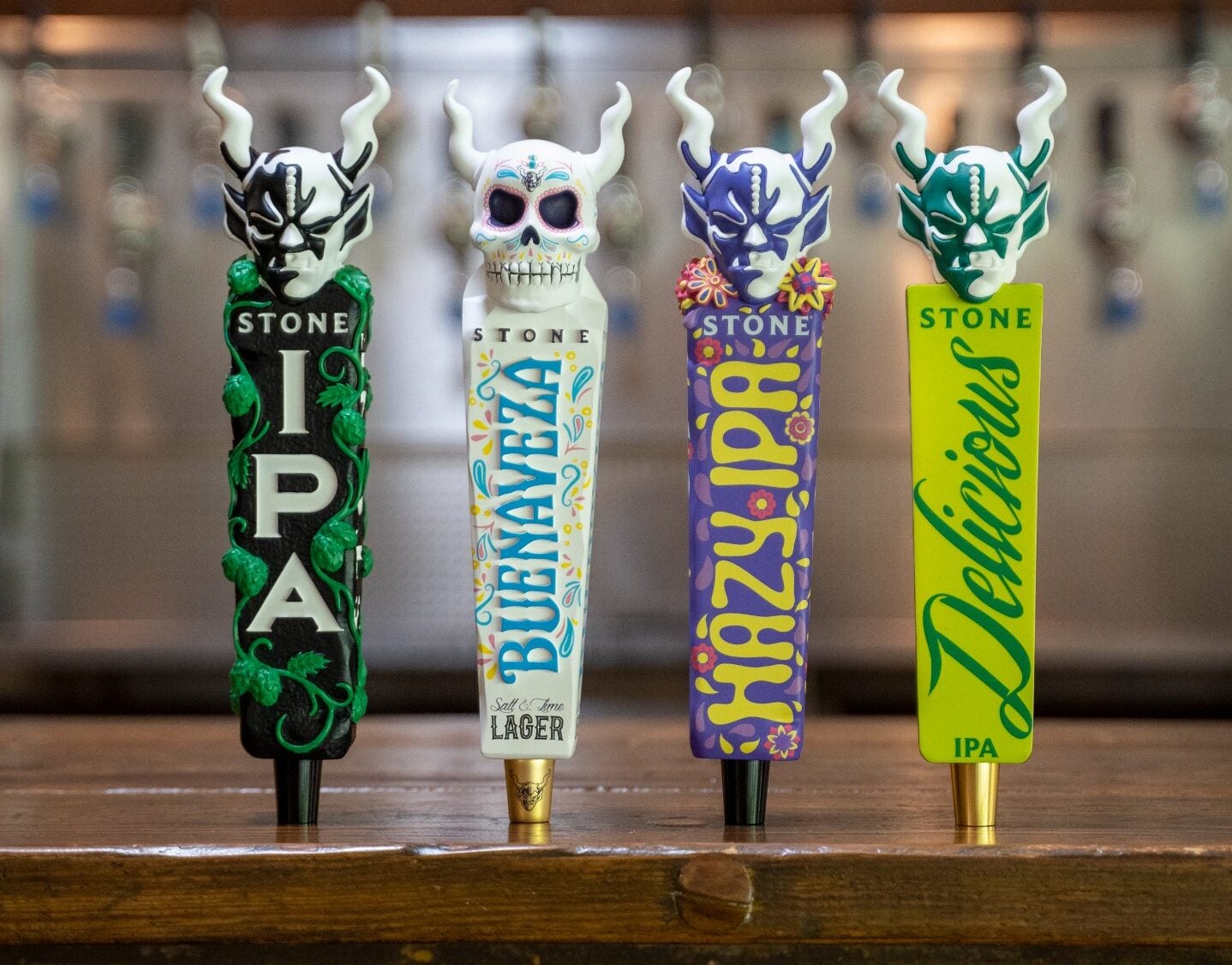 Sapporo Holdings, the Japanese drinks major, has snapped up US craft beer maker Stone Brewing.
Under the terms of the deal, Sapporo has paid US$165m for the California-based brewer. A further $3m was put up in advisory fees. In a joint statement, the companies said the transaction is expected to be finalised in August.
Earlier this year, it was reported Stone Brewing owed investors more than US$460m and had considered a sale of the business to raise the funds.
Speaking in court as part of an ongoing trademark infringement trial against MillerCoors (now part of Molson Coors Beverage Co.), Stone Brewing CEO Maria Stipp reportedly admitted the San Diageo-headquartered brewer was unlikely to meet a June 2023 deadline to pay back the money. The deadline had been originally submitted by investment firm VMG/Hillhouse. Stone Brewing initially received $200m from Hillhouse Capital and VMG Partners to fund expansion in October 2018.
Announcing Stone Brewing's sale to Sapporo today (24 June), Stipp said: "This unique partnership allows us to preserve the Stone legacy that our fans know and love and will add exponential opportunities for growth, from production to more investment in people, equipment, sales, and marketing."
Sapporo plans to produce its eponymous beers for US distribution in Stone Brewing's factories, which are located in California and Virginia. The Japanese group said it intends to brew 360,000 barrels in the US by the end of 2024, a level it said will "essentially double Stone Brewing's current production and provide ample opportunities for growth for both brands". The deal includes Stone Brewing beers including Stone IPA.
In a separate statement, Sapporo Holdings – which bought San Francisco's Anchor Brewing Co. in 2017 – said Stone Brewing generated net sales of $230.1m in 2021 and made an operating loss of $9.6m.
Stone Distributing Co., Stone Brewing's distribution business, is not part of the deal. The firm, which supplies southern California, will become an independent company under its current ownership.
The assets changing hands are expected to turn a profit in 2023, Sapporo Holdings said, pointing to the prospect of efficiency gains from upping beer production.
The company said it had been weighing up acquisition targets in the US to grow its own brand and snap up others.
"This transaction is in line with such strategies. [The] acquisition of two of Stone's plants, one each in the East and the West, should strongly support the growth of the Sapporo brand," Sapporo Holdings said. "In addition, through the acquisition of Stone's Stone IPA and other leading brands, we aim to further expand our alcoholic beverage business in North America."
Kenny Sadai, chairman of Sapporo USA, added: "This acquisition puts the resources and legacy of the largest Asian beer brand in America together with one of the most innovative and recognised craft beer brands in the world."