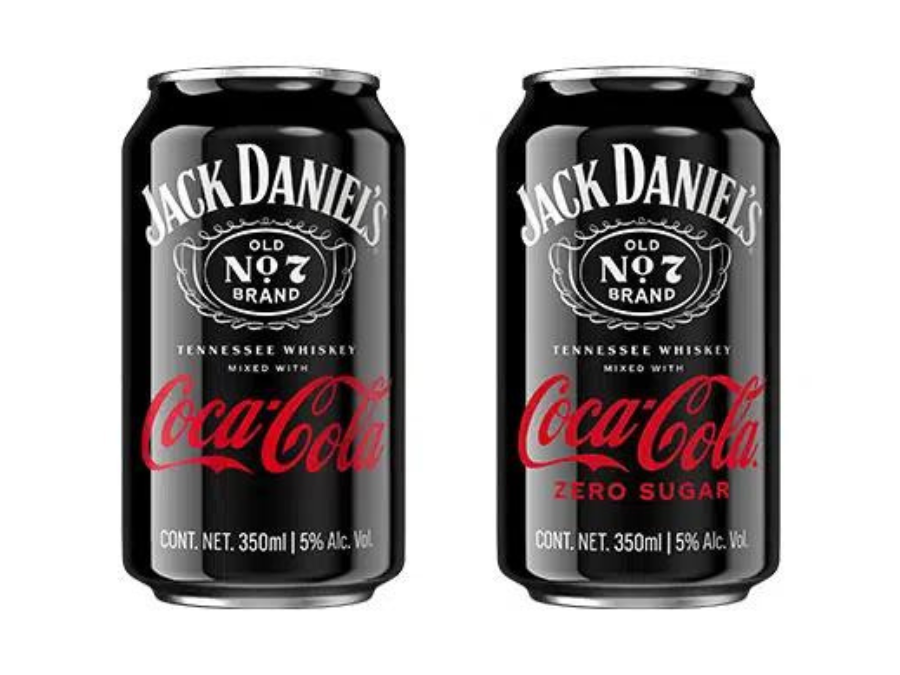 Jack Daniel's owner Brown-Forman believes the RTD market has not hit a point of saturation and consumers still have an "enormous thirst" for RTDs.
Speaking to Just Drinks, Marshall Farrer, president for Jack Daniel's in the EU, said consumers are seeking more "formalised offerings" in the category that bring "flavour and accessibility" to drinking RTDs.
"We still see very strong growth at all levels throughout the ARTD [alcohol RTD] category but, if you look into the cocktails section of that, it's a higher growth than the broader category itself," Farrer said.
Brown-Forman and its partners in the Coca-Cola system are in the middle of rolling out the co-branded Jack Daniel's and Coca-Cola RTD unveiled last year.
Last month, the product went on sale in the UK, where it has been released in two variants: Coca-Cola Original Taste and Coca-Cola Zero Sugar, both with an abv of 5%. In the US market, the RTD was launched with an abv of 7%.
Speaking at a launch event in London alongside Farrer, Lana Popovic, president of operations for The Coca-Cola Co. in Europe, said the US drinks giant has no current plans to expand the range beyond the two SKUs. "Jumping further, before really exploring this opportunity, would be, in my view, a mistake," she told Just Drinks.
"Let's see what the potential pipeline looks like and if any other variations are going to follow but this is where we would like to focus for the time being and for the near future."
Brown-Forman was already selling a Jack Daniel's RTD pre-mixed with cola before the deal with The Coca-Cola Co. The tie-up between the two companies will see the generic-cola products replaced. Brown-Forman said the switch will take several years in some markets as the new RTD range is rolled out internationally.
"You could look back over the past thirty years and say you could have done it at any point during that juncture. It does feel like the market and the consumer is really ready for it on a global basis today," Farrer said.