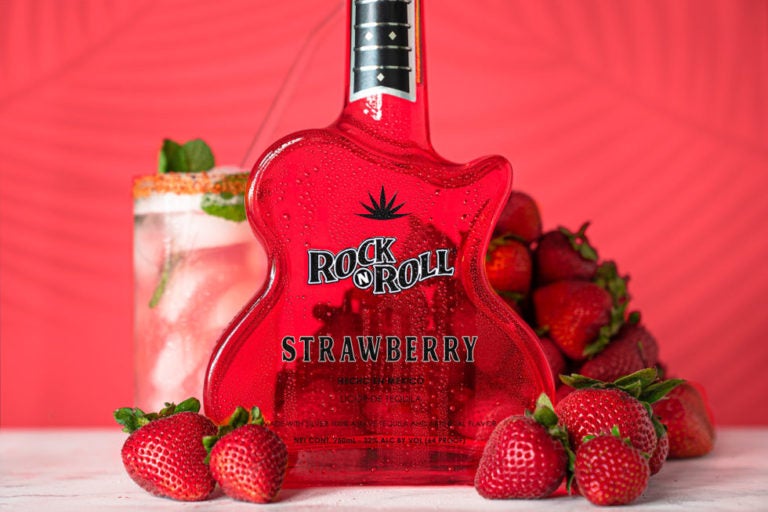 Category – Spirits, Tequila, flavoured, 32% abv
Available – From this month
Location – Retailers in selected US states, The Caribbean and online
Price – SRP of US$44.99 per 75cl bottle
Rock N Roll Tequila has launched a new flavoured expression.
Rock N Roll Tequila Strawberry, launched last week, uses 100% blue weber agave as well as strawberry flavourings. The iteration will be available in Florida, Rhode Island, Oklahoma, Massachusetts and New Jersey in the coming weeks.
The company confirmed that the iteration, packaged in the brand's guitar-shaped bottles, will be also be available for purchase from retailers throughout the Caribbean, as well as via the company's e-commerce website.
"We've been working hard on Rock N Roll Strawberry for two years now," said company COO Chris Ferrone. "It has an undeniable taste that's 100% unique to the category."
Other Tequilas in Rock n Roll's stable include Mango, Platinum and Cristalino Añejo.
Last week, Diageo launched an orange-wine-finished expression for its Don Julio Tequila brand in the US.
In turbulent times, spirits brand owners fall into the arms of celebrities – Click here for a Just Drinks comment