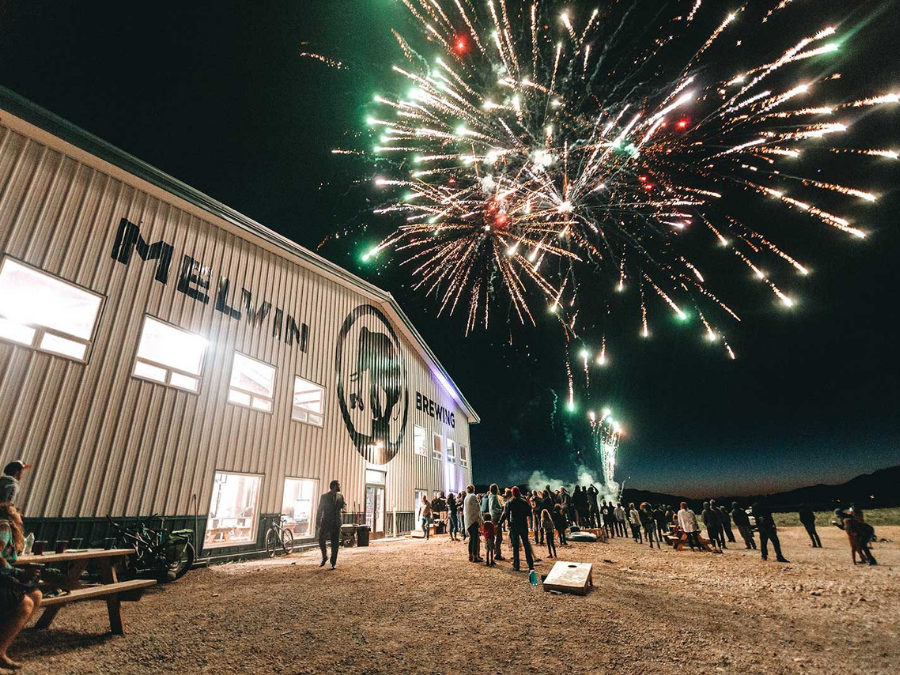 Roadhouse Brewing has struck a deal to buy fellow US beer business Melvin Brewing for an undisclosed sum.
Wyoming-based Melvin Brewing began exploring its options last summer, stating it was striving to meet rising demand but would welcome a "business partner" or the full sale of the company.
Roadhouse Brewing co-owner Gavin Fine told Just Drinks that "the deal is closing by the end of the year or sooner", confirming Melvin Brewing has opted for a takeover.
Melvin Brewing was founded in 2009 by Jeremy Tofte, who started the brewery at the back of a Thai restaurant. Since its inception, the company has grown its portfolio of IPA and craft beers, which it sells to US retailers and restaurants. The brewer also its own online sales platform. The company's assets include three pubs located in Missouri and Wyoming. 
Roadhouse Brewing, which is also based in Wyoming, was founded by Fine and Colby Cox in 2012. Brewing a range of Belgian and IPA-style beers, it operates a 30-barrel brewhouse, a canning line and a barrel room, all at the same location where it runs a pub and restaurant.
"While experiencing strong growth over the Covid years, we are prepared to step forward into our next phase of growth," said Melvin Brewing CEO Frank Magazine in July. "We are seeking a business partner that understands and embraces our culture and beliefs while supporting our vision to turn our Alpine Mothership into a fully developed destination brewery and to introduce Melvin brands and madness to an expanded customer base. Remember, if your beer is not madness, it's not beer."
Melvin Brewing raised US$1.8m in a single venture funding round in 2014. Leading up to the proposed sale of the company, it began working with the independent investment advisory group GLC Advisors & Co. to determine its best course of action. It also began working with craft brewing expert and marketing strategist Ethan Stienstra.
How much attention should alcohol brand owners pay to cannabis?