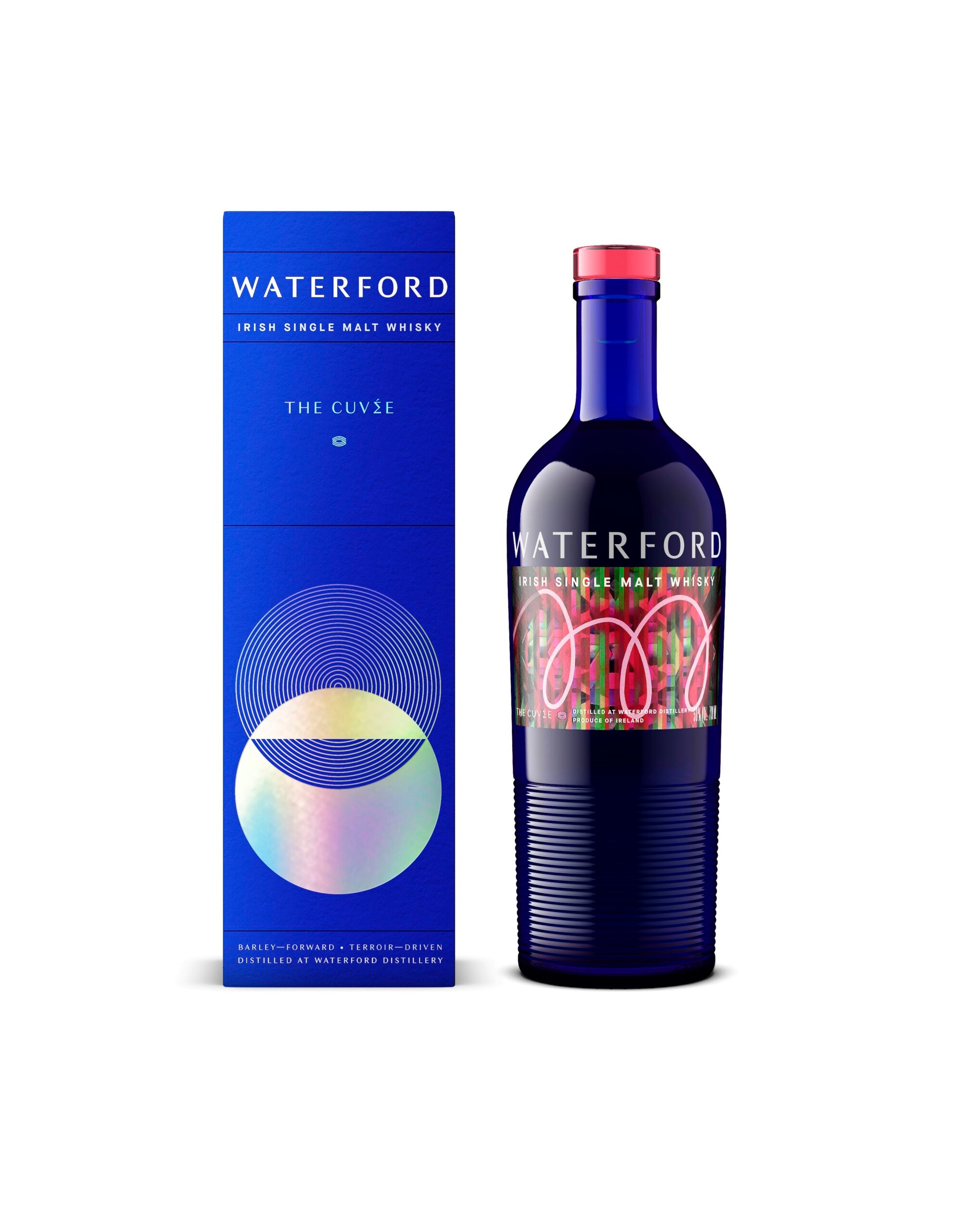 Category – Spirits, Irish whiskey, 50% abv
Available – From this month
Location – The UK, available to the on- and off-premise
Price – SRP of GBP70 (US$96) per 70cl bottle
Distributor – Speciality Brands
Renegade Spirits' Waterford Distillery, the Irish spirits venture set up by Bruichladdich co-founder Mark Reynier, has launched a flagship single malt whiskey.
The Cuvée uses the same terroir-driven ideology as Bordeaux wineries, applying the concept to whiskey production. Twenty-five individually distilled single-farm whiskies have been blended together to create the new release.
Speaking to Just Drinks in 2014 following his purchase of the Waterford Distillery site, a former Guinness brewery in the Irish town of the same name, Reynier said the terroir-approach to whisk(e)y making was something he aspired to at Bruichladdich and was looking to progress with his latest project.
To make The Cuvée, Reynier catalogued a library of whiskies using barley from a range of soils and microclimates. The whiskies are then married together in the same way that Bordeaux wineries blend a collection of wines to make a Grand Vin.
"I've always been intrigued by how the greatest Bordeaux wines were made," Reynier, a former wine merchant, said. "Why not with whisk(e)y? This is the vision seven years in the making, the essence of the Waterford project."
The Cuvée will be distributed in the UK by Speciality Brands. A global launch is planned, a Speciality spokesperson told Just Drinks, without disclosing further details.
Bruichladdich was sold to Remy Cointreau in 2012 for US$48m, with Reynier exiting the Islay-based Scotch whisky producer shortly afterwards.
"I find it hard to forgive and forget" – Click here for Just Drinks' interview with Renegade Spirits' Mark Reynier from 2016.