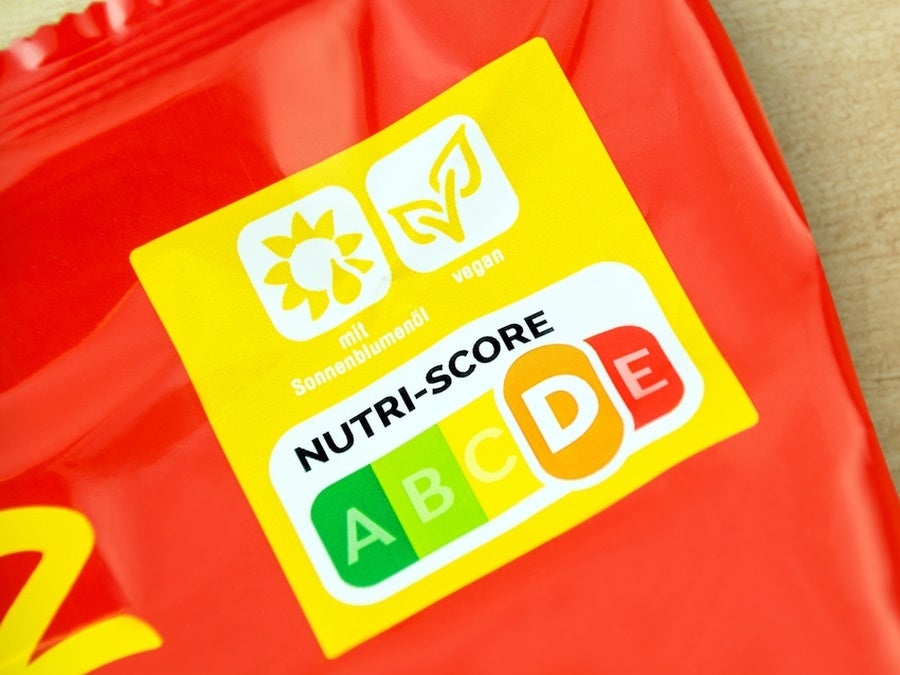 A German regulator has taken over "market surveillance and abuse tracking" of nutritional-value labelling system Nutri-Score domestically.
RAL gGmbH (RAL) will handle registration verification, the calculation and the use of the scoring system, market surveillance and abuse prosecution in Germany.
Nutri-Score, developed in France and used in a number of western European markets, is based on a traffic-light system and ranks food and beverages' nutritional quality on a scale from A to E.
Germany introduced the system on a voluntary basis in 2020 and it is now used by 660 companies across 1,030 brands.
Ophelia Nick, parliamentary state secretary for the ministry of food and agriculture (BMEL), said: "More and more foods are bearing the Nutri-Score. With an independent body for market surveillance and abuse tracking, the Nutri-Score is being further strengthened as a reliable guide for consumers when choosing foods."
Just Food has contacted the BMEL and RAL for further comment on why the regulator has been handed the powers.
RAL also tests and awards Blue Angel marks – a German environmental credibility indicator – and EU Flower labels – a voluntary EU mark in the shape of a dandelion. The regulator also has its own 'RAL' quality mark used by over 9,000 manufacturers.
Nutri-Score has come under fire in some countries for being too simplistic. It was banned in Italy in August last year – unless accompanied by a warning detailing the methodology behind the system – as the Italian Competition Authority claimed the ranking could be misleading.
The Italian arm of France-headquartered supermarket chain Carrefour agreed to add the clarification, saying it "welcomes the positive conclusion" conveyed by the Authority.
The mark is currently under review, and a committee has suggested modifications around sugar, salt and protein content.
Last year, the EU entered into discussions on choosing a single mark as its labelling scheme of choice, but seemingly ousted Nutri-Score from the line-up. Following a debate on the subject in the European Parliament on 26 October, prompted by Italy, no progress was made on which labelling system to put forward. Reports at the time suggested that, as a result, the decision on which scheme to recommend has been put back to the second quarter of 2023.