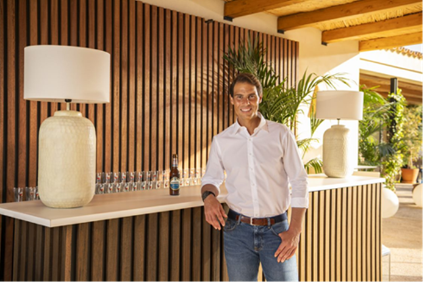 Heineken has signed up Spanish tennis player Rafael Nadal as a global ambassador for low-carb, low-calorie light beer Amstel Ultra.
In what is his first beer partnership, Nadal will also support zero-calorie extension Amstel 0.0 and Amstel Ultra Seltzer, which Heineken launched in Mexico this year. The Dutch brewer is ramping up its hard seltzer focus under a new strategy from CEO Dolf van den Brink that is set to take Heineken deeper into non-beers.
Nadal will partner the Amstel extensions for the next three years and feature in TV and video spots for Amstel Ultra and Amstel 0.0. Financial details were not disclosed. The collaboration is part of an expansion for Amstel Ultra, which was first rolled out in Mexico in 2018 and will go on sale in ten more countries this year, Heineken said without giving further details.
Malgorzata Lubelska, senior director for global international brands at Heineken, added: "Rafael is known not only for his incredible achievements on the tennis court, but also for living an active and well-balanced lifestyle. This makes him the perfect partner for our growing range of Amstel lifestyle products."
Heineken rolled out Amstel Ultra Seltzer to Mexico in February. The 4%-abv, zero-sugar beverage contains 80 calories and is a blend of mineral water and fruit & herb flavourings. It joins in Heineken's hard seltzer portfolio Pure Piraña, a beverage that first rolled out in Mexico before a wider launch.
Why COVID has changed trade shows forever – Click here for a just-drinks focus