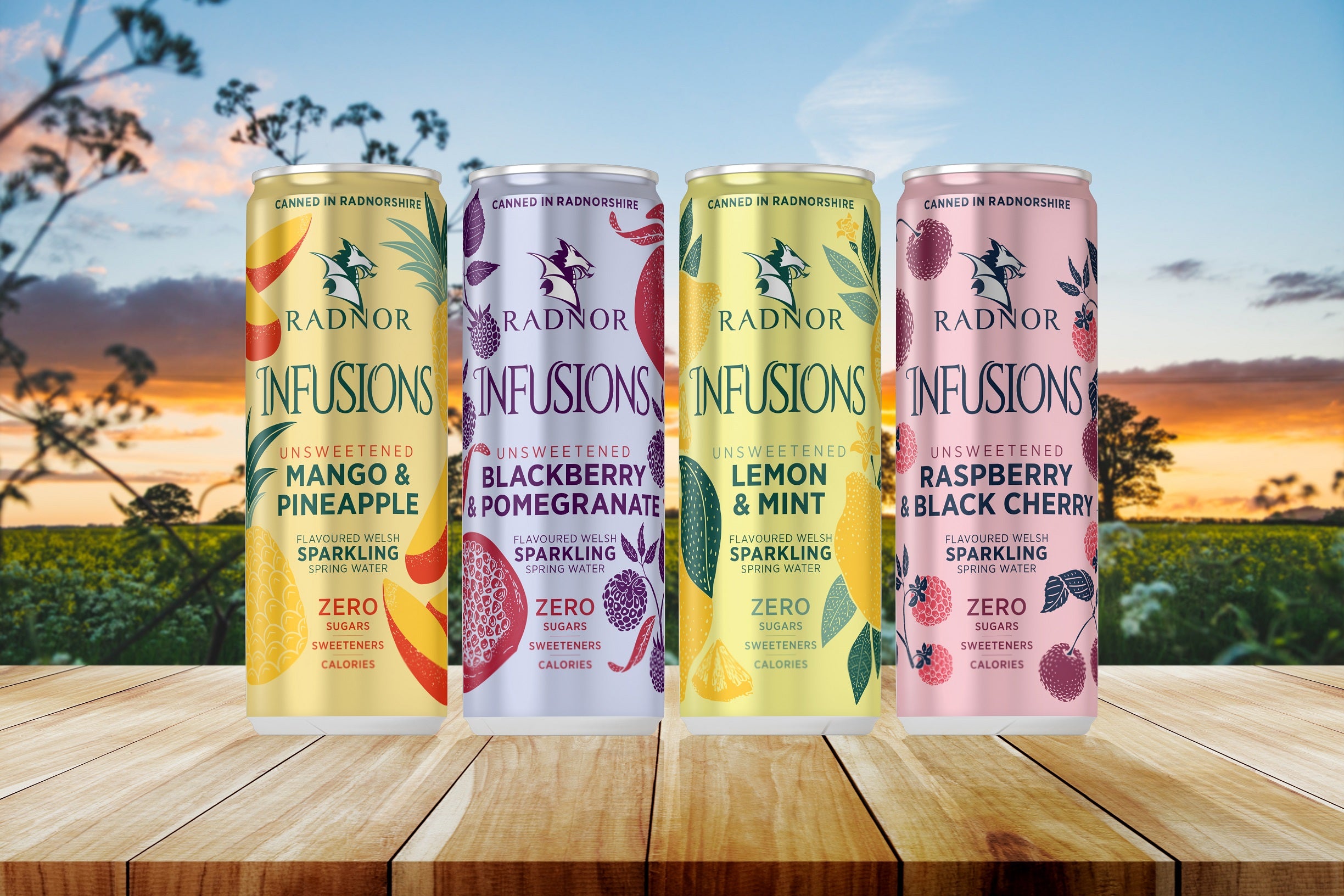 Category – Soft drinks, sparkling water, flavoured
Available – From this month
Location – The UK, available in the off-premise channel
Price – SRP of GBP3.50 (US$4.80) per four-pack of 33cl cans
Privately-owned packaged water brand owner Radnor Hills has added two new flavours to the recently-launched Infusions line of its namesake brand in the UK.
The Wales-based company unveiled Blackberry & Pomegranate and Mango & Pineapple earlier this week. The pair join Lemon & Mint and Raspberry & Black Cherry in Radnor Infusions' zero-sugar, -sweetener and-calorie brand extension.
Radnor Infusions, which only debuted last month, is positioned by the brand owner as "a soft drink which also makes a refreshing mixer for gin and vodka".
Based in the area of the same name near the middle of Wales, Radnor Hills was founded by William Watkins on his family's farm in 1990.
Gen Z, personalisation and the future of functional drinks – Click here for a Just Drinks comment