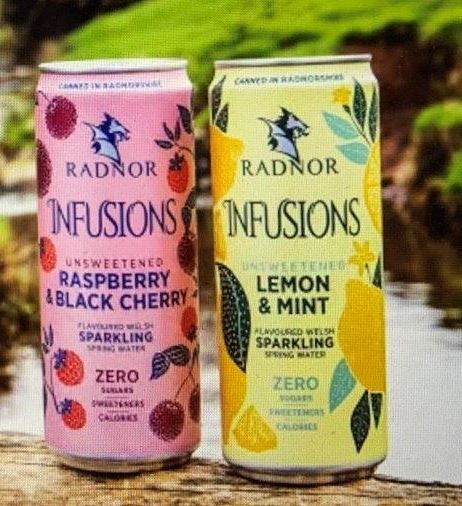 Category – Packaged water, sparkling, flavoured
Available – From next month
Location – The UK, available through Sainsbury's stores and online via Ocado
Price – SRP of GBP3.50 (US$4.70) per 33cl-can four-pack
Radnor Hills has released two new flavours from its namesake sparkling water brand.
Radnor Hills Mango & Pineapple and Blackberry & Pomegranate Infusions are made with natural fruit flavours and contain no sugars, sweeteners or preservatives. The extensions join Lemon & Mint and Raspberry & Black Cherry flavours in the sparkling range, which were launched in the UK-based company's home market last month.
"We crafted Infusions to target a consumer looking to drink something other than plain water but who didn't want the additives and calories that come with many sparkling drinks," said MD William Watkins. "With Infusions, our customers have a drink that they can enjoy as many times a day as they like without worrying about additives and sugar."
In February, the company released Radnor Hills Vits – a range of flavoured packaged water designed to tackle vitamin-and-mineral deficiencies caused by the coronavirus lockdown.
The booming e-sports and e-gaming marketing opportunity for soft drinks – Click here for a Just Drinks comment