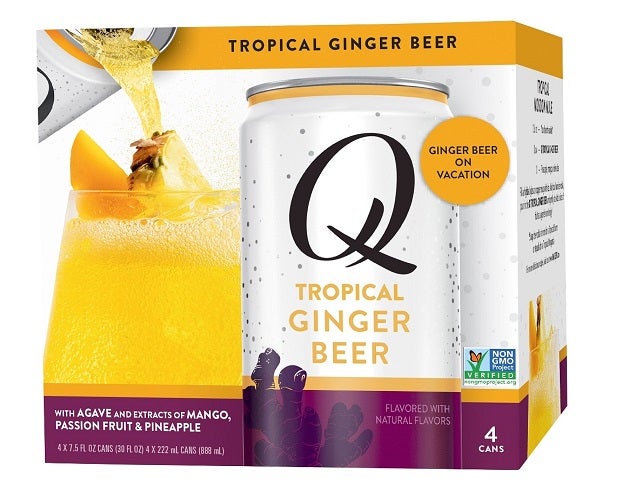 Category – Soft drinks, mixers
Available – From this week
Location – The US off-premise and online at Q Mixers' website
Price – SRP of US$3.99 per four-pack of 7.5oz (21.3cl) cans
Q Mixers has expanded its namesake portfolio of CSDs with a Tropical Ginger Beer addition.
The New York-based mixer specialist has rolled out the new flavour to multiple retailer Kroger's outlets in the US. A wider distribution across the US is lined up for early next year.
"Ginger Beer is by far the fastest-growing mixer flavour," according to Q Mixers founder & CEO Jordan Silbert. "After seeing so much success with our Hibiscus Ginger Beer, I was excited by the opportunity to create another unique ginger beer variation – a first-of-its-kind in the category."
The brand owner has benefited from the home-cocktail trend that has been turbo-charged by the pandemic. Q Mixers noted that "during the first year of the COVID pandemic", 12-month sales to 21 March were up 70%. The Q portfolio currently numbers 12 flavours of mixers.
The booming e-sports and e-gaming marketing opportunity for soft drinks – Click here for a Just Drinks comment