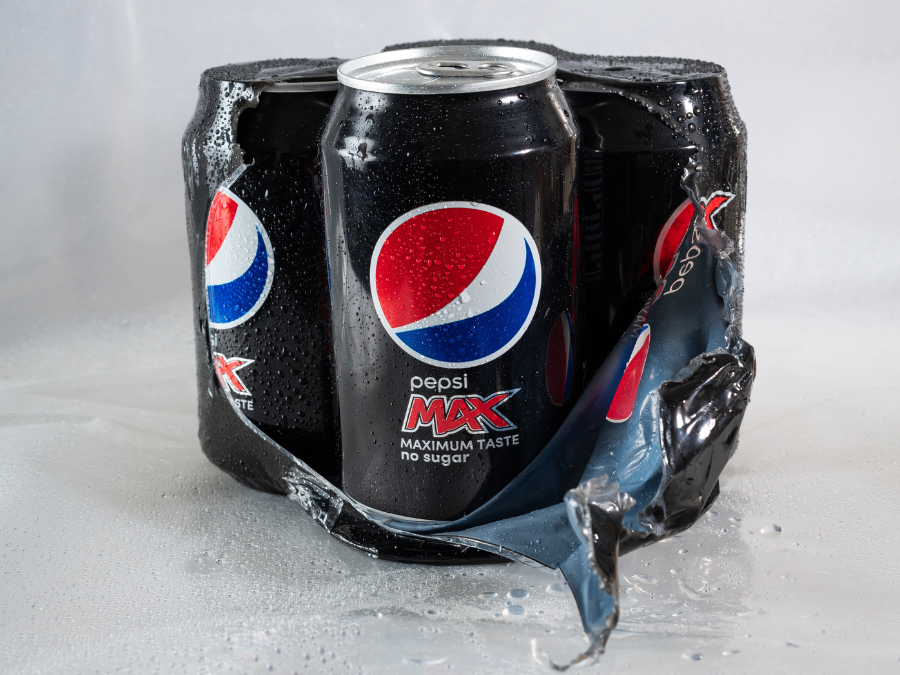 PepsiCo has set a global packaging goal for 2030 that aims to deliver up to 20% of its beverage servings through reusable models.
To hit its targets, PepsiCo has highlighted "reusable packaging solutions" to help it double the number of beverage servings using reusable formats, up from its current 10%. The plan is part of the group's larger 'sustainable packaging vision' that was laid out in 2018, and accelerated by shareholder pressure.
PepsiCo said it will look to expand its SodaStream business, which it acquired in 2018 for US$3.2bn. SodaStream uses reusable containers and PepsiCo believes that it could "potentially" eliminate the need for roughly 200 billion plastic bottles by 2030.
The group said some reductions could come from brands in its portfolio such as Gatorade, Muscle Milk and Evolve, all of which offer tablets or concentrated powder products. However, PepsiCo has not stipulated how the product packaging for these items would be reusable.
Working with PepsiCo bottlers, the US giant said "building out its refillable plastic (PET) and glass bottle offerings" would be another way it would look to hit its target. The company will also look to grow its fountain drinks business with reusable cups.
"Fundamentally transforming the traditional beverage consumption model will require making reusable and refillable options accessible and convenient, at scale, for consumers – and that's what PepsiCo aims to do," said PepsiCo chief sustainability officer Jim Andrew.
"PepsiCo will accelerate our investment in disruptive innovation and advocate for policies that allow us to scale up reusable packaging options, platforms and programmes so that we can offer consumers a wide variety of alternative ways to enjoy their favorite beverages while moving away from reliance on single-use packaging."
PepsiCo, which is aiming to reduce its virgin plastic use per serving by 50% by 2030, said it is working with returnable and refillable glass and plastic schemes in Mexico, Guatemala, Colombia, Chile, Germany and the Philippines.
According to clean environment non-profit As You Sow, PepsiCo uses 2.3 million metric tonnes of plastic every year, which is equivalent to 140,000 plastic bottles per minute. In the US less than 30% of PET plastic bottles are recycled.
In 2021, As You Sow, which advocates through shareholding and corporate governance, submitted a shareholder's proposal to PepsiCo asking the group to report what actions it could take to reduce its dependence on single-use plastics, strongly suggesting a lean toward refillable targets. PepsiCo said it would set out a reusable approach by the end of 2022.
Speaking earlier this year, As You Sow VP Conrad MacKerron said: "We appreciate the actions PepsiCo has already taken to reduce its use of virgin plastic and are pleased it is willing to review its operations and search for additional opportunities to reduce reliance on single-use plastic packaging."
Last month, a progress report on big food and drink companies' attempts to make their plastic packaging more sustainable by 2025 suggested many of them are likely to miss their targets.
The report, from The Ellen MacArthur Foundation (Emf ) and The United Nations Environment Programme, also revealed that some companies – including PepsiCo, Mars and The Coca-Cola Co. – are using more virgin plastic despite a pledge to reduce its use.
Following the report's release, environmental campaign group Greenpeace said the findings show "voluntary commitments from companies to address plastic pollution have failed".
Just Drinks opinion pages: Brands' efforts on plastic packaging prove a load of rubbish