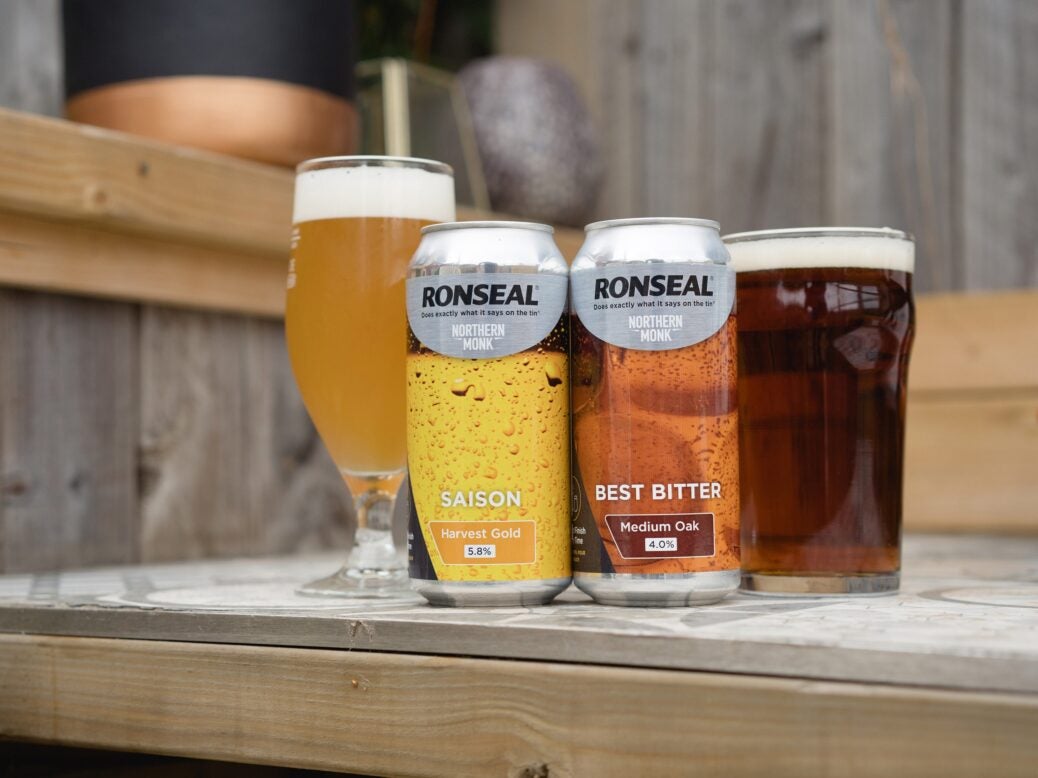 Leeds craft brewer Northern Monk has teamed up with UK paint producer Ronseal to launch two limited-edition beers.
The Best Bitter and Saison roll out this week and carry the Ronseal advertising tagline "Does Exactly What It Says on the Tin". Northern Monk said the beers, which have been colour-matched with Ronseal paint colours, represent the brand's ethos of simplicity and honesty.
The new beers will retail in 44cl cans at GBP4 (US$5.50) for the Best Bitter and GBP4.60 for the Saison from the Northern Monk online store and some retailers.
Ronseal's tagline was first used in 1994 and entered the UK lexicon. In 2013, then-Prime Minister David Cameron used the phrase "a Ronseal deal" to denote the state of a Government coalition, which he said "does what it says on the tin", according to the BBC.
Ronseal is based in Sheffield and owned by Sherwin-Williams.
Why craft beer should be wary of the battle for the middle tier – Click here for a Just Drinks comment