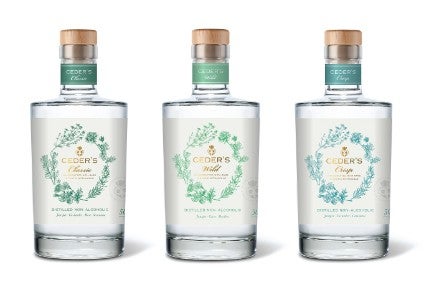 Non-alcoholic 'spirits' should retain their premium pricing despite the absence of alcohol, according to one industry expert.
Craig Hutchison, the founder and CEO of Mindful Brands, said he hopes that non-alcoholic drinks pricing will stay relative to conventional alcohol as an indicator of quality.
Mindful Brands was founded by Hutchison after his Ceder's non-alcoholic spirit brand was bought by Pernod Ricard in December 2020. The drink has a standard retail price (SRP) of GBP20 (US$22.75) for a 50cl bottle.
Speaking at the Innovation In Non-Alcoholic Beverages Conference in London last week, Hutchison said: "Price is your biggest quality indicator. And for sure, this makes it a high-margin business but – certainly when you're a startup – you need all those margins because you're putting it all back into your brand.
"[The high price point] is right because it indicates to consumers the quality of your product."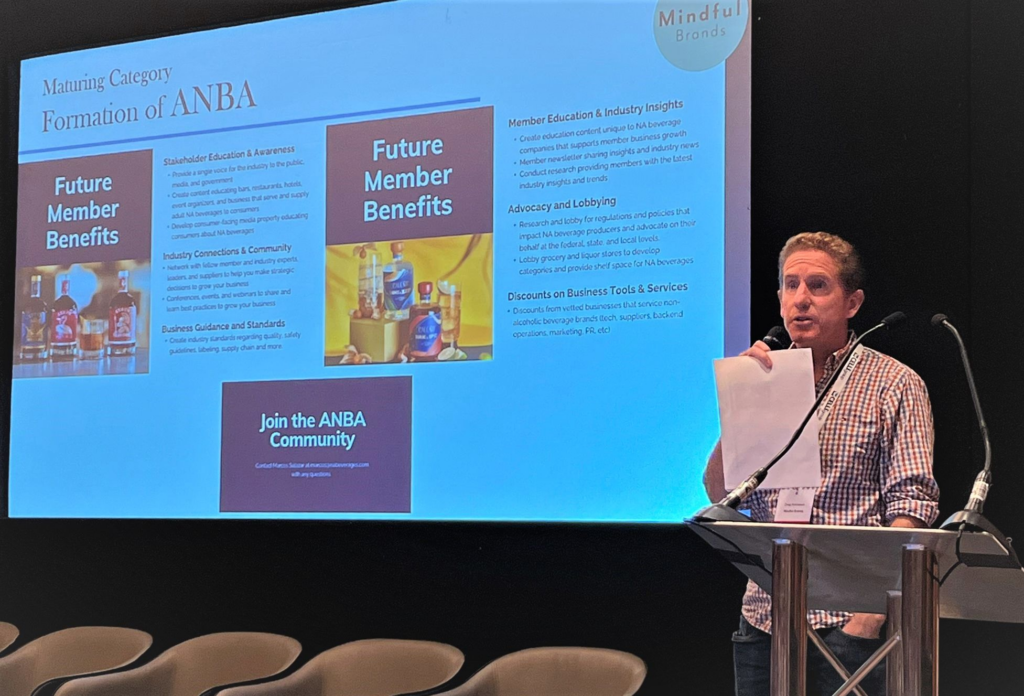 Hutchison is positive that the category will continue to boom despite rising competition.
"This category will continue to grow, outpacing alcohol for the rest of our lifetime," he said. "And until non-alcohol-consuming adults have the same amount of choice as alcohol-consuming adults have there is room for more brands."
Also speaking at the conference, James Crampton, corporate affairs director at Heineken UK, said despite savings on duty for producers of alcohol-free drinks, there are "hidden costs" that both the trade and consumers need educating on.
For Heineken, maintaining investment in the category is key for innovation and brand building, but "comes at a cost".
Crampton said: "The reality is we are marketed as an adult beverage. Heineken 0.0 goes through the same marketing process as a regular Heineken beer product. It is as costly. There are different import costs that we have to incur.
"We want to invest in innovation and technology to make availability greater, and that comes at a cost as well."
Paul Scanlon, co-founder and brand director of South African alcohol-free spirit Mahala Botanical, said the process and "craft" nature of the product is what justifies its price. Mahala Botanical has an RRP of $18.19 for 500ml.
"In our case, Mahala Botanical is a de-alcoholised distilled spirit. We make an alcohol and then have to go through the process to de-alcoholise it, so you go a step beyond alcohol. So that's the first thing, and the second one is craft. When you want to buy craft cheese from your local market you're going to pay a premium of 20, 30 even 40%.
"Mahala is crafted, it's small. We order 2,000 bottles at a time, not 20m. Three or four hands have touched it to put the label on or the cork in.
"We do save on duty but that doesn't compensate for the additional craft elements of the product."
Eugenio Muraro, CEO and founder of Italian brand MeMento, added non-alcoholic spirits require extra investment and research to extend their shelf life without the use of alcohol as a preservative. "This is costly," he said.
MeMento's three lines have an SRP of US$29.66 for 70cl bottles.
Hutchison added the functional nature of some low- and no-alcohol brands gives them a competitive edge over their alcoholic counterparts. Mindful Brands has a non-alcoholic spirit with CBD, Maria & Craig's, (SRP US$26.16 for 50cl), which Hutchison said justifies a premium price point.
"You could say, 'Oh well we've taken out the alcohol,' but potentially we could say we've added in some health benefits," he said.