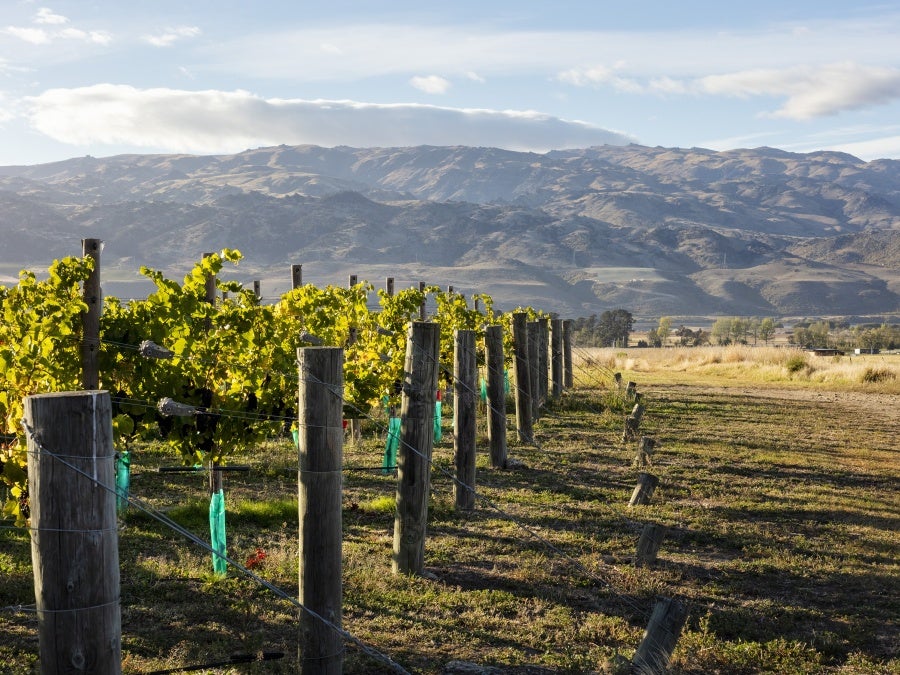 The long-awaited free-trade agreement (FTA) between New Zealand and the UK is set to come into force this month.
The agreement, signed on 28 February 2022, aims to boost the flow of goods and services between New Zealand and the EU by 30%.
It will see tariffs eradicated on more than 97% of exports from both countries, including wine, kiwis and a range of dairy products.
New Zealand Winegrowers today heralded the "very positive" deal, which will begin on 31 May. The UK is New Zealand's second largest export market for wine, with exports valued at over NZ$470m ($296.1m) in 2022.
Sarah Wilson, general manager of advocacy and general counsel, said the deal was "especially significant at a time when we are facing increasing costs across the industry", adding it will make a "big difference" for businesses.
The New Zealand government said the deal was "one of the highest quality and most comprehensive free trade agreements that New Zealand has ever concluded".
New Zealand's foreign affairs and trade department said domestic exporters will "immediately save" approximately NZ$37m per year through tariff elimination alone. It added the two countries have a two-way goods and services trade worth NZ$5.3bn
"The UK FTA is very positive for the New Zealand wine industry. It will more closely align the winemaking standards across the two countries, and help reduce technical barriers to trade, by minimising burdens from certification and labelling requirements on New Zealand wine exports," said Wilson. "It will also support future growth in the market, and encourage exporters to focus on the UK."
Speaking at the annual NZ Wine trade tasting in February Phil Goff, recently-appointed high commissioner to the UK, told Just Drinks: "The UK is a great market for us. The FTA will certainly help because it reduces costs of bringing wine into the country. We would expect sales to increase [following the implementation of the FTA]."
But not all winemakers have been convinced by the deal, with some fearing any benefits could be offset by duty. Liam Steevenson MW, Vineyard Productions founder and CEO, added for smaller wineries the benefits were "pennies".
Chris Quin, UK and EU business manager at Babich Wines, said the FTA would be a "positive headwind" but that any benefits would likely be mitigated by duty and inflationary costs. "I think there will be some paperwork, admin and logistical time savings and there should hopefully be a little bit of cost savings on the CCT (common customs tariff) element, which is around £0.09 a bottle," he said.