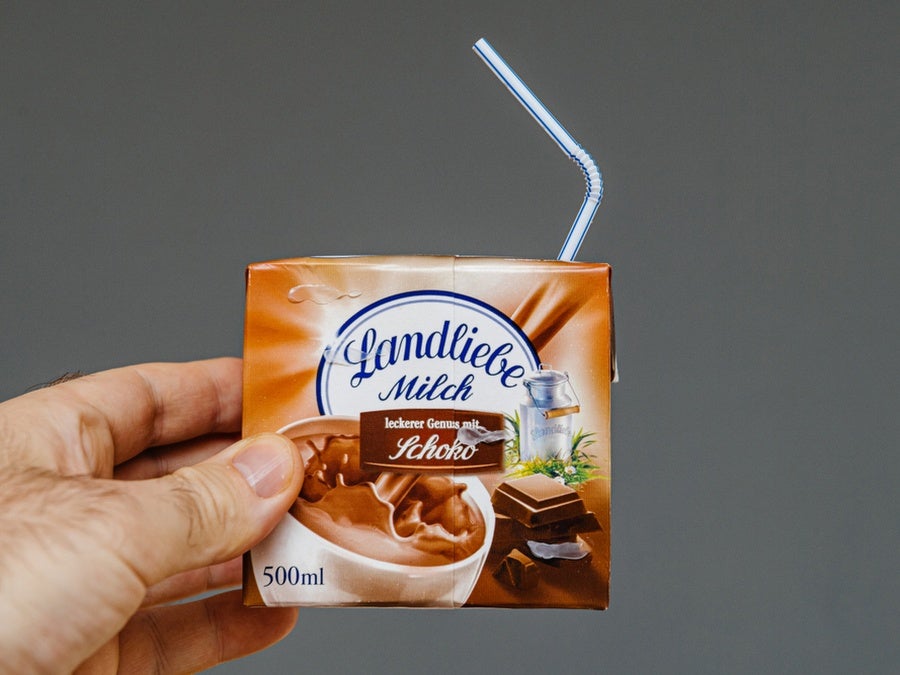 Müller has been given the green light to buy a portion of FrieslandCampina's German assets but must divest two brands, the German competition authority has ruled.
The deal, which includes the Landliebe, Tuffi and Gastro brands, will come into force on 1 March. Private-label products in FrieslandCampina's "white-dairy range" and its foodservice brand Gastro were also part of the deal, as well as three production sites in Heilbronn, Cologne and Schefflenz.
Due to competition regulations, Müller must find a buyer for milk-based brands Tuffi and Landliebe, the German Bundeskartellamt ruled yesterday (22 February).
A Müller Group spokesperson said it was "already in talks with potential interested parties" in the Tuffi and Landliebe brands.
They added: "We are pleased that the German Cartel Authority approved our acquisition plans yesterday.
"This means that there is now nothing to prevent us from taking over the brand rights and products… On 1 April 2023, we will take over all the plants and thus also the responsibility for the employees working there as well as for the associated assets.
"For reasons of competition law, the German Cartel Authority has obliged us to find a new buyer or licensee for the Tuffi brand and the Landliebe rice pudding and fresh milk-based mixed drinks. We are already in talks with potential interested parties."
The German Bundeskartellamt said: "We are delighted that this approval provides clarity for everyone involved, allowing us and Unternehmensgruppe Theo Müller to complete the transaction."
Roel van Neerbos, president of FrieslandCampina's food and beverage division, said previously: "The market position and results of FrieslandCampina Germany have improved significantly in recent years through targeted measures. Nevertheless, we are convinced that in the new owner, Unternehmensgruppe Theo Müller, we have found a suitable successor who, through synergy benefits, will be able to further develop this company successfully."
A year after FrieslandCampina sold its Russian dairy business to Germany-based Ehrmann, a spokesperson for the co-op told Just Food "our local German brands need more scale, and Unternehmensgruppe Theo Müller offers this growth perspective through synergy benefits".
However, Friesland Campina is not exiting Germany altogether and will continue the sale and marketing of international brands such as the Valess, Frico and Holland Master cheese lines, and Chocomel drinks.
Ukraine invasion one year on: food security concerns persist