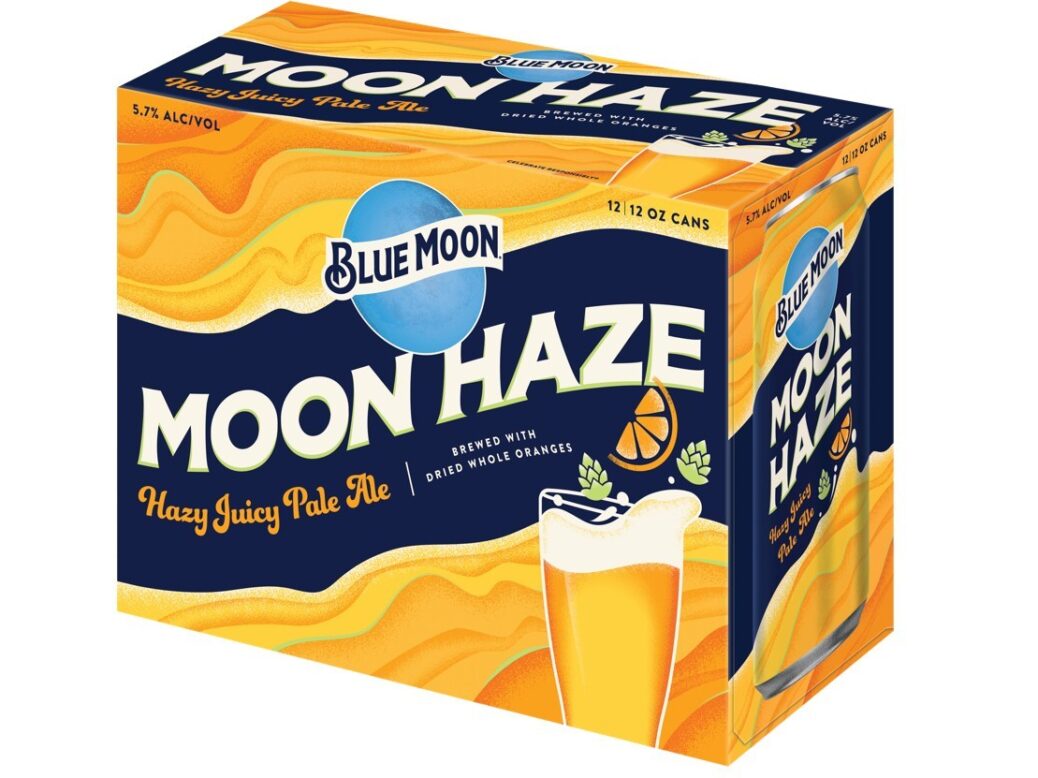 Category – Beer, fruit-flavoured, 5.7% abv
Available – From this month
Location – The US
Price – TBC
Molson Coors Beverage Co has launched a fruit-flavoured pale ale from its Blue Moon brand in the US.
Moon Haze is brewed with whole dried oranges and, unlike the brand's flagship Belgian White beer, is not wheat-based. The release, which the company says is Blue Moon's first nationally-available pale ale, comes in 34cl-can six- and twelve-packs, although further purchase information and pricing was not immediately available.
"Blue Moon is one of the pioneers of craft beer, and as the category continues to evolve, the brand keeps adapting to compete in growing craft styles, especially in the hazy category," said VP of Molson Coors' 'above-premium beer' division, Joy Ghosh. "That's why we are putting our signature Blue Moon spin on the red-hot hazy segment with Moon Haze, embodying our iconic orange colour and bright flavour into our first-ever hazy and juicy pale ale."
At the end of 2019, the Miller Lite brand owner upped the production capacity of its Denver-based Blue Moon brewery by 50%, at a cost of US$250,000.
Why craft beer should be wary of the battle for the middle tier – Click here for a Just Drinks comment