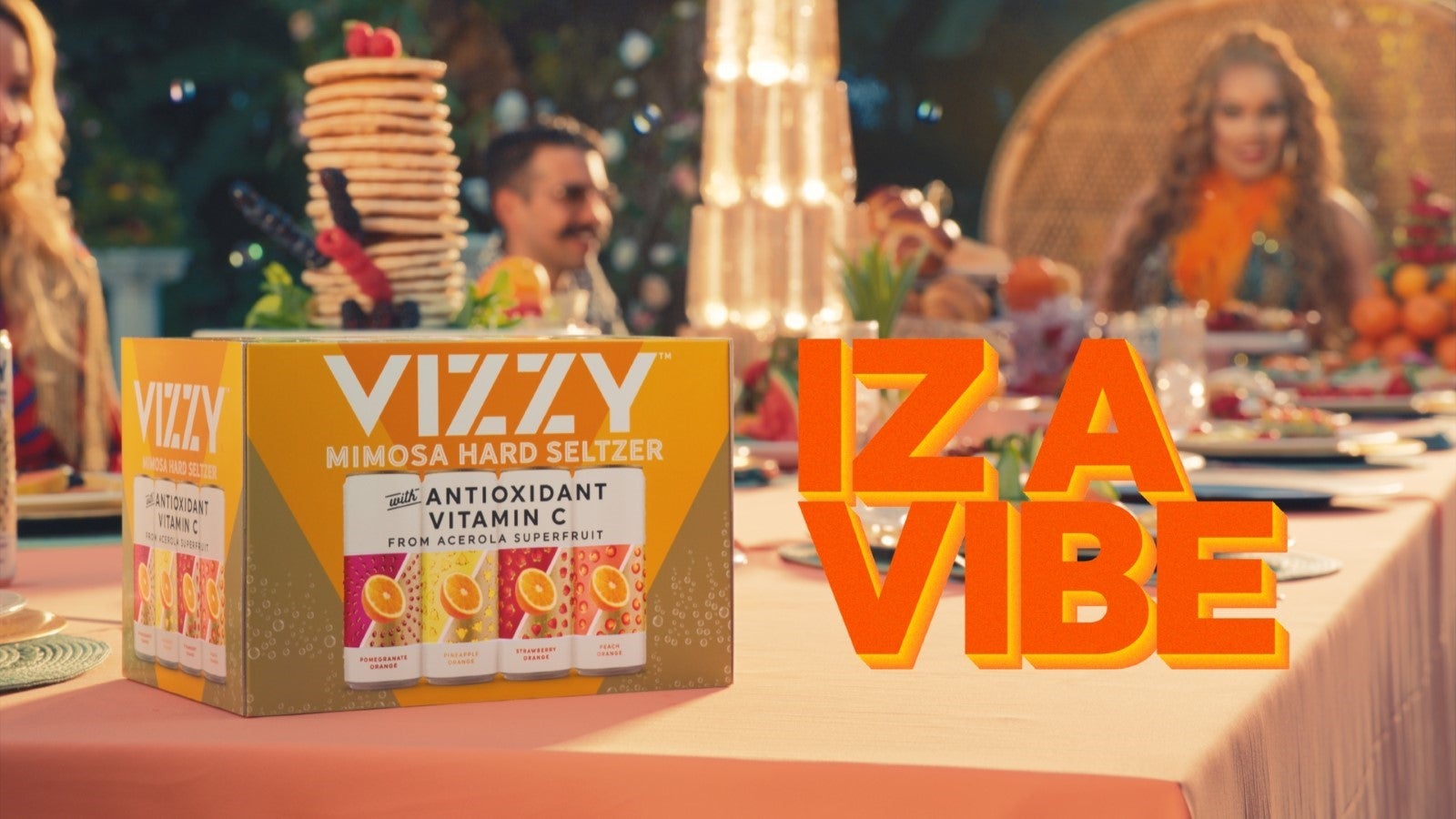 Category – Hard seltzer, 5% abv
Available – From this month
Location – The US, available nationwide
Price – Not immiediately available
Molson Coors Beverage Co has added an extension to its Vizzy hard seltzer brand in the US.
According to the company, Vizzy Mimosa Hard Seltzer is the first mimosa-flavoured alcoholic sparkling water to market in the country. The variant contains a mix of fruit flavours and real orange juice.
To promote the launch, Vizzy will be running 'lz a Vibe', an activation comprising a TV advert in the US.
"People are going to pick up Vizzy Mimosa for tailgating, backyard barbecues and brunch, of course," said Molson Coors' director of marketing, Liz Cramton. "It's also unique because it provides a big opportunity for the on-premise. Whether it's served at brunch, during patio season or at sports bars, Vizzy Mimosa lends itself to so many occasions."
In its 2021 results announcement last month, The Boston Beer Co, which owns the Truly hard seltzer brand, forecast that the category will experience flat-to-10% growth this year.
What does the slowdown of 2021 mean for hard seltzer at home and abroad? – Click here for a Just Drinks focus